Baking dreams a reality
Freshman establishes his own cheesecake business at the age of 13 alongside his mother
Through his love for cheesecakes and passion of running his own business, freshman Jahongir Ergashev has spent the last two years alongside his family growing his very own cheesecake company, Home & Joy Cheesecakes. Since he was 5 years-old, Ergashev has dreamt of opening his own restaurant, and his mother Malika Islandari has helped her son's dream become a realistic reality. 
Although their business is just getting started, the Home & Joy company is well on their feet. By spreading their products across internet platforms such as Facebook and Instagram, word of their cheesecakes has spread to thousands of people who have not only provided Ergashev and Islandari with business, but also with everlasting support. When his business was just surfacing, Ergashev posted his cheesecakes on the Facebook group called "Omaha's Food Lovers" where he caught the eyes of many, and has grown immensely ever since. These outlets have become their main way to communicate with customers and has allowed them to connect with them outside of taking orders. 
In order to successfully run their company, the family has discovered their own system to divide and conquer the workloads they face. Grocery shopping and the baking itself are done by Islandari, while Ergashev handles essentially every other aspect. Jobs ranging from communicating with customers and taking orders to managing the profit margins or overall profit of the company, Ergashev is able to tackle anything else to assist his mother and growth of their business. In addition, he handles updating the menus, calculating the percentage of returning customers, how much the business is spending and other forms of marketing through Facebook. 
"I love communicating with my customers," Ergashev said. "I love treating them as part of our family. I feel like I have so many friends now, we didn't have a lot of friends before, and now I have more than 7,000 friends. I now know so many of them by name, and I am very thankful to them for supporting my business. I don't think I would be able to build my business without their support."
 Home & Joy cheesecakes now offer around 20 different flavors and varieties of cakes. Their most popular cheesecakes include peanut butter, keylime, cherry and chocolate cakes. Currently, all their production and selling is done at a friend's restaurant who was quick to offer them support.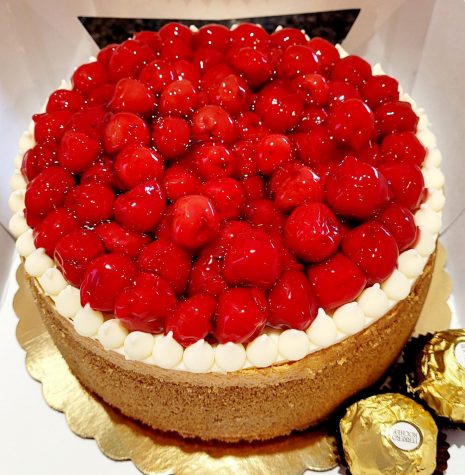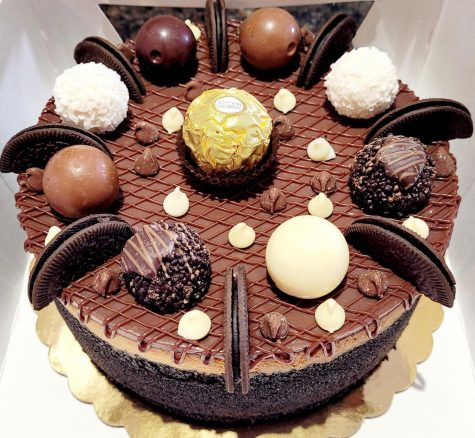 Photos courtesy of @Home&JoyCheesecakes
By being given this opportunity, Islandari has been able to not only assist her son fulfill his goals, but she has also been able to express her own passions. Through her love for baking and willingness to give and spread love to others Islandari has found her own joy in running this business. 
"This has been the best journey," Islandari said." "Jahan and I built the greatest relationship over this business. He is a great support for me, and I feel like I am a great support for him too. We really feel we are part of the great moments people share around the table during the best days of celebration or just being together sharing meals and dessert. I feel like we add a little more joy to families through our cheesecakes."
Senior Emily Holl discovered Home & Joy Cheesecakes through a family member who recently ordered multiple cakes. Although she was not aware of this business being local or being run by another student, she was surprised by their products and plans to become a returning customer.
"My family ordered cheesecakes from Facebook when my family first heard about it," Holl said. "My favorite was the key lime cake, and when I heard a freshman runs this business with his family I had no idea, but I learned to like the Home & Joy business even more." Ergashev plans to enroll in accounting and business classes as he continues through high school in order to become more educated on how to support and grow his business. With plans on expanding the growth of their business by opening their own bakery next year and even several locations throughout the area, he has high hopes for the future