Open campus from COVID
Juniors are still able to leave for lunch
Returning again this year, juniors and seniors are allowed to leave the lunchrooms for open campus. 
To help spread out students during lunch and keep COVID-19 cases down, juniors once again have the privilege to go out for lunch if they choose to. Many juniors have utilized this new privilege by going out to eat at some of their favorite places such as McDonald's or Taco Bell. Seniors have always had an open campus, but juniors last year gained that privilege and it is continuing on this year.
"I think everyone deserves a chance to leave campus for a bit during the day if they have the means to," junior Anabella Bulfon said. " Students having the opportunity to leave campus for lunch is great and gives them much needed time to unwind."
Last year juniors were given green cards to show at the security desk to leave for lunch. On the card was the student's name, grade, and picture of the student to correctly identify them. This year, however, juniors did not receive a card, allowing them to leave without even stopping at the desk. This allows sophomores to leave easily since they don't have to show a card to leave. 
"Open Campus is a sign of trust between the school/students/parents. I like that our students have this freedom to go off campus like adults. I also like that our students have proven they can be responsible," principal Dr. Greg Tiemann said. "I think it will help slow the spread as we lessen the crowding in the eating spaces. I know some students feel safer eating in their car or at home during this time."
However, open campus for lunch does have its downsides. Most students are upset when they only have about 30 minutes to go out and get food. This causes students to rush back to school from driving out far and could lead to them being late, not eating enough, or car accidents.
"Open campus for lunch is pretty cool," senior Brandon Pyle said. "Being able to go get food or go home is way better than being stuck at school. I think just juniors and seniors, reason being, that's when students start getting cars. We don't want kids walking everywhere, being late and sweaty, and being separated from friends who do have cars."
It is not guaranteed whether or not this will be kept in place for the following years after COVID cases have dropped. For now, juniors are taking advantage of the situation. In doing so they happily leave school for a little while to relax, get some good grub and hang out with friends.
About the Writer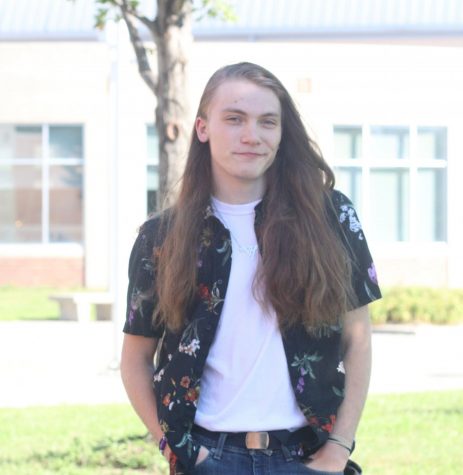 Nolan Nemitz, Staff Reporter
Entering his senior year, Nolan is looking forward to his first year on staff. He has been involved in many school activities such as being a part of the...