Modern day Ray Charles
Blind sophomore gets recognized for playing piano
From the smell of cinnamon to the sound of cars passing by on the main road, these are some of the things that are more than just senses, but a way of life. In a world that is dark, 16-year-old sophomore Dmitrii Shaposhnikov uses the power of music and his other senses to see what is around him.
Born in Moscow Russia, Dmitrii Shaposhnikov lives completely blind and has had to adapt around it. In Moscow, Dmitrii was on the swim team where he participated on the Olympic Reserve Team for Paralympic swimmers. Dmitrii has shown a high aptitude for music since he was a small child. He first demonstrated his musical gift as a toddler when he began to play piano to children's songs by ear. He received his first piano on his 4th birthday and has excelled by leaps and bounds ever since.
He later studied music when he was 7 at the Kalinnikov's Music School in Moscow where he showcased his rare talents at school concerts. There he built his love for jazz and blues. He played his favorite song, Hit the Road Jack, which was popularized by blind pianist Ray Charles. That is how he got the nickname the "modern-day Ray Charles".
"Dmitrii played with the World Children's Choir of UNESCO for children with disabilities," father Alex Shaposhnikov said. "His musical interests expanded to include singing at the Academy of Choral Art in Moscow. Dmitrii's extraordinary skills culminated in Russia when, together with the Children's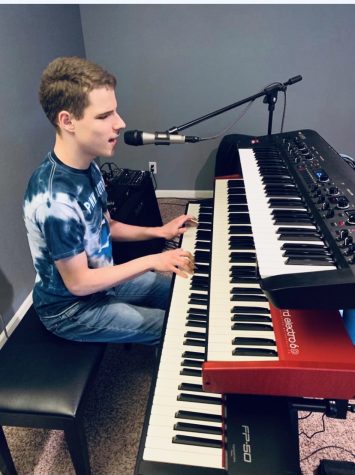 Choir, he participated in concerts performed at the Great Hall of the Moscow Conservatory."
With all of his knowledge and experience, Dmitrii Shaposhnikov has won 14 awards. Most recently he was the first place winner for the NFMC AGNES FOWLER JUNIOR BLIND COMPOSITION, 2020-2021, and NFMC Joyce Walsh Junior Disability Awards, 2020-2021. In the year 2016, he won 4 top-tier awards. Those were the Nebraska Summer Music Olympics Awards Trophy Concerto Division first place, the NMTA Districts Festival first place, the NMTA State Festival first place, and the Vespers Youth Composes Composition Competition second-place Middle School Division.
He has had a handful of private piano teachers such as Lubov' Polyanskaya from Kalinnikov Music School, Moscow, Russia, Dr. James Johnson from the University of Nebraska at Omaha, Helen Wensel from the Omaha Conservatory, and most recently Dr. Stacey Barelos from the Omaha Conservatory of Music who is currently teaching him. She is very passionate about having Dmitrii Shaposhnikov and looks forward to having him as a student. 
"He has perfect pitch, and he memorizes music almost instantly so in a lot of ways he's easier to teach than some other sighted students," Dr.Stacey Barelos said. "He is able to hear the music better than others. That's something that musicians struggle with always, listening, getting out of your head."
You can find Dmitrii Shaposhnikov in the band or choir room expressing his musical self. But there is nothing in the world that can compare to his love for the piano.
"I like piano because I'm so sensitive to the music, and when I hear piano it makes me really happy," Dmitrii Shaposhnikov said. "I love to play the piano because it's fun for me and I am enjoying making up the music."
Dmitrii Shaposhnikov, now starting his sophomore year, is looking forward to making new friends and expanding his knowledge and love for music. And as Barelos continues to teach him, she finds a little more joy in her life. His excitement for music and the world of sound allows us to do so.
About the Writer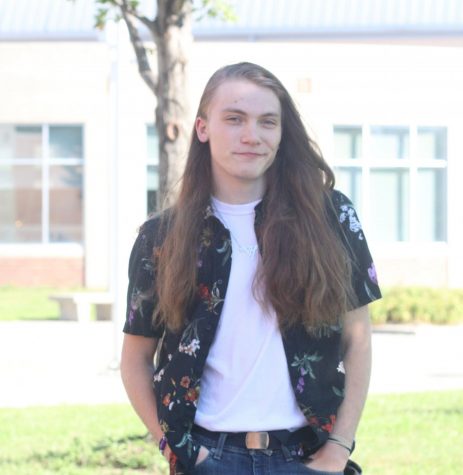 Nolan Nemitz, Staff Reporter
Entering his senior year, Nolan is looking forward to his first year on staff. He has been involved in many school activities such as being a part of the...