Harlow's album is as good as advertised
Rookie rapper impresses with debut album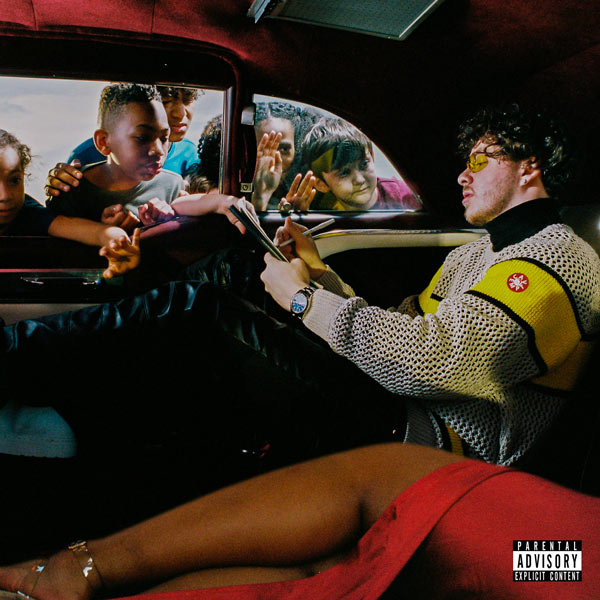 New Balance signee and Kentucky rap artist Jack Harlow has had fans waiting for almost a year for his new project, an album titled "That's What They All Say." Harlow broke out with his 2020 single "Whats Poppin," absolutely catapulting him into the spotlight. After a remix with Lil Wayne, Tory Lanez, and DaBaby, all eyes have been on Harlow's debut album and how it would hold up.
The album opens up with the perfect intro track, "Rendezvous." Harlow takes a jazz-inspired beat and spits over it for a solid two minutes. The production and writing on this song is probably some of the best on the album. Harlow talks about his come up into the rap game and what it's like going from a struggling artist to being one of the hottest young artists. It slides into the second song, the hype "Face of my City (feat. Lil Baby)." It's a total hype track with both rappers dropping fast paced verses over the high speed beat. It's quite easy to imagine this track playing behind an NBA player's highlights.
It leads us to the third track, "21C / Delta." It's a solid track, but it begins the trend of Harlow sort of adapting the typical Drake sound. It's still got a catchy hook in the first half, while the Delta side of the song is another reflection piece, with Harlow looking at how his life has changed in the past year. The same reminiscent tone remains on "Funny seeing you here," where Harlow meets an old girlfriend from his past before his fame, talking about how their lives have changed since the last time they had crossed paths.
"Way Out (feat. Big Sean)" is easily the catchiest bop on the album. The "now-ooh" end to the chorus it's one of the catchiest lines of the year. Although the Big Sean featuring doesn't add much to the song, Harlow does enough to keep it solid. The next song, "Already Best Friends (feat. Chris Brown)" is another catchy, yet boring song. Harlow tries to channel his inner Chris Brown with some singing on this track, but it just doesn't work. 
He goes back to his reflection vibes on "Keep it Light." It's another song where Harlow visits his roots and how the media depicts him while being in the spotlight, and how he would like to share that spotlight so others could "have a good shine." It's got a slower beat, backed by some great Harry Fraud production. The next son "Creme," is another boring, yet catchy Harlow track. It's got a very slick hook, but the overall songwriting and production just amount to nothing on the song. It's one of the more boring tracks on the album, but it's not necessarily a bad song, especially as a short two minute stop on the album listen-through.
"Same Guy (feat. Adam Levine)" just made no sense. Having a feature from the lead singer of Maroon 5 made truly no sense for Harlow on this album. Yet it somehow worked. With a great hook about being a changed man from his past, the climbing synths help carry a clean beat for Harlow. Levine doesn't do much on the song, he just backs it with vocals in the background. "Route 66 (feat. EST Gee)" is another great track from Harlow. Aside from the catchy hook, Harlow treats this almost like a part two to "Whats Poppin" in his verse. He goes fast paced in his verse. EST Gee's feature didn't cut it however, as he just didn't really fit on the song. It was a short feature though, keeping the song nice and sweet despite the rocky feature.
"Tyler Herro" was one of the big singles on the album for a reason. Already one of Harlow's most popular songs, it's still as incredible in an album. Backed by one of the best beats of the year with a catchy whistle, he spits some of the hardest bars of his career so far. Harlow sends shots at critics and haters, with lines like "The ones that hate me the most look just like me, so you tell me what that means." It still holds up as one of the best songs on the album and one of the best songs Harlow has put out yet. The hot streak gets ruined though, by the "Luv Is Dro" remake of Static Major's song. It's just a boring version that Harlow adds nothing to. Bryson Tiller has some great vocals with his feature, as he usually adds to a slower R&B song. It just felt out of place on the album.
"Whats Poppin" was the hit of the year for a reason. With the single coming out a year ago in January 2020, the song carried its hit status for a while. It's still one of the best songs on the album. From the switching of Harlow's flows, the minimalist Jetson beat over a beautiful piano pattern, or the Cole Bennet music video that came with the track, it's still arguably the best that he has to offer throughout his music catalog. It leads right into the outro "Baxter Avenue." It's more than a reflection outro for Harlow, but more reminiscent and looking back on his childhood. He talks about how his parents had to give up their dreams for him and how he wants to get back in touch with the person he was. Despite those feelings, the song feels like a clear goodbye to his old self, and he feels accepting of the fact that his new and famous life that he worked for will be the one he has to live from here moving forward.
It was an incredible album and probably one of the best of the year. Harlow answered the critics who were rightly concerned with how this album would shape up against his older EPs and mixtapes. I think it's a solid 8.5/10 and a few small wrinkles could have brought this to a nine or a 10. Jack Harlow is clearly on the right path though, and his debut album was definitely worth the wait.
About the Contributor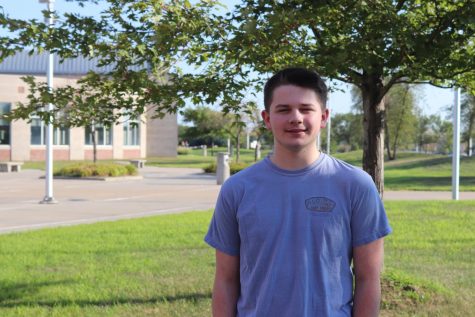 Carson Fox, Staff Reporter
Carson is a senior in his second year of journalism. He is a huge sports fan and loves keeping up with them. In his free time, he likes to hang out with...