The love story in Virgin River
There are many surprises in this small town of Virgin River (spoilers ahead)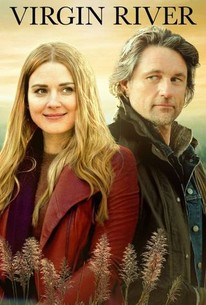 Netflix is packed with romantic titles, and they've just added one more: "Virgin River." Scrolling on Netflix trying to find a new show to watch, I stumbled upon Virgin River. This is a new romantic drama series based on a series of novels by author Robyn Carr. The new show is a cozy, classic romance set in a small California town. 
The first season premiered on December 6, 2019.  The series was renewed for a 10 episode second season which was released on November 27, 2020.
This series follows Melinda "Mel" Monroe, who answers an ad to work as a midwife and nurse practitioner in the remote California town of Virgin River. She comes to this town as an escape after going through the loss of her husband, Daniel Gillies, Mark Monroe, and after blaming herself for her husband's death and moving shortly after, you can almost infer that she is running away from her pain.  After answering an ad with a job opportunity she moves into this home that is a lot more rundown than she expected. Mel quickly discovers that small-town living isn't quite what she thought it would be. The love interest, Jack Sheridan Martin Henderson, is an ex-marine bar owner. Mel and Jack meet at Jack's bar and they hit it off quickly. These two have a strong connection and growing relationship throughout the show, but with Mel being emotionally closed off after the recent loss of her husband, and Jack recently finding out that his ex-wife is pregnant, things are dicey.
I won't spoil it anymore, but I'm looking forward to the third season of this story to go along with the emotional rollercoaster. I really like Mel and Jack's chemistry even when they deny it is there. The two can't be together because they both are in the right place right now, but I, as well as many other viewers, are hopeful that their relationship will change in the future. If you are a sucker for romance, comedy and suspense I would definitely recommend this show. It is cheesy at times, but I'm still hooked. 
If you are all out of rom-coms, I would really recommend this one. It's mysterious but also floods the screen with romance and suspense.
About the Writer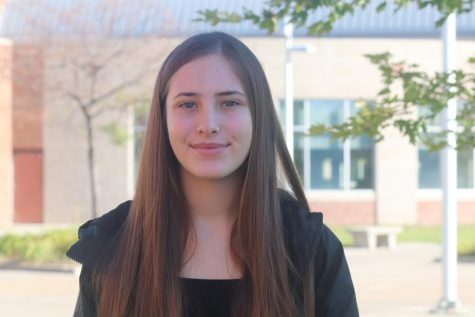 Madison Brandis, Staff Reporter
Madison is a junior here at Millard West and is beginning her first year on the Advanced Journalism staff. This year she hopes to create her best work...