Millard West splits weekend with win and loss
Wildcats off to best start in eight years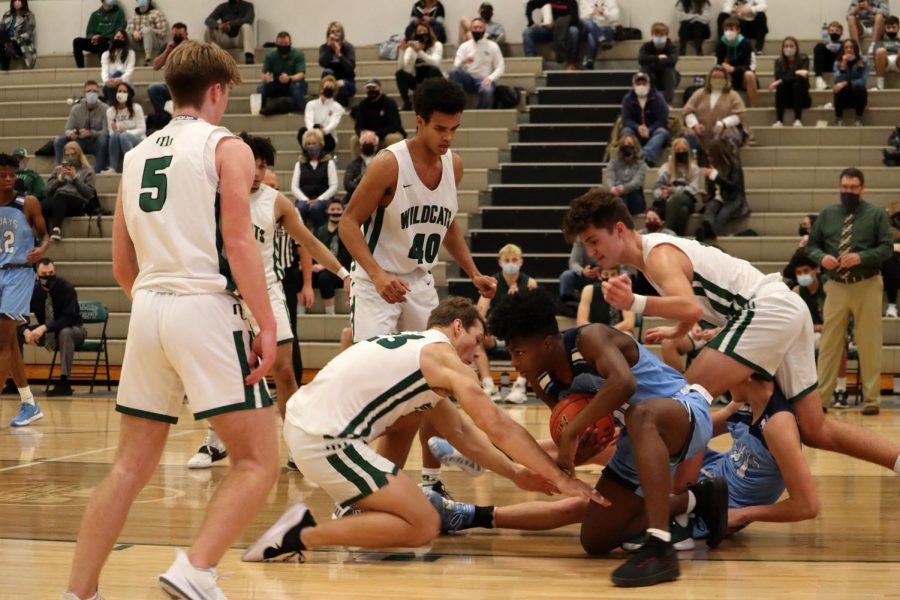 The Millard West Wildcats Boys Varsity Basketball team was off to a hot start heading into their second weekend of games. After taking down Fremont and North Platte by a combined 64 points, they were ready for a tougher couple matchups this week with Bellevue East and Creighton Prep.
The Wildcats opened up with another dominant offensive night against Bellevue East. The Chieftains entered the game with a 1-1 record, and had played some solid defensive basketball heading into the game. Senior Wildcat guard Dominic Humm was again instrumental in this game, coming fresh off of two 20 point performances in the opening weekend of the season. Humm finished the game against Bellevue East with 18 points, shooting 6 of 16 from the floor. 
The Wildcats were off to a hot start right away, putting up 26 points in the first quarter. After taking their early lead, they wouldn't look back, finishing the first half with a 32-23 lead. They would land four players in double figures, including 14 from senior forward Evan Meyersick.
"We just took advantage of what they gave us," Meyersick said. "We just knocked down our shots and started getting into a rhythm."
Bellevue East had a great scoring boost, getting 18 points on 86% shooting from junior forward Sam Prokupek. It wouldn't end up being enough however, as the Wildcats closed out the game with 49 second half points, getting them the 81-56 victory. 
"It was another good win for us," senior guard Ryan Larsen said. "It was good to start out 3-0, you just want to see how long you can keep playing like that."
The win was a milestone for the Wildcat program, marking their first 3-0 start in eight years. The hot start would sadly be short lived for the Wildcats with their Saturday game against Creighton Prep. Both teams entered with 3-0 records, setting a game where the winner would leave undefeated. 
It was a tight game all the way through, being a low scoring game different from what the Wildcats have been used to this season. Prep took the early lead, outscoring Millard West 12-10 in the first quarter. The game remained slow until half, with the Junior Jays holding a 22-17 lead by halftime.
Junior prep forward Luke Jungers was the scoring factor for the Jays, tallying 12 points for his squad, finishing as the only player on his team in double figures. It was enough to hold onto the first half lead that they had created. Prep was outscored by Millard West 23-20 in the second half, but the Cats couldn't pull it off as Jungers made a bucket with just seconds on the clock. The Wildcats lost 42-40.
"It's a tough one," Humm said. "We were almost able to pull it out but they just made a couple more buckets than us. It sucks knowing we were that close to getting the win."
There were still some great scoring performances from the Wildcats. Larsen finished with 12 points, shooting 5/11 from the floor. Meyersick was just ahead of him with 14, and senior forward James Conway pitched in eight points. 
Millard West falls to 3-1 on the season, but it still looks bright ahead. Their next game is against Lincoln High on Saturday December 19th, who has yet to play a game this season. If the Wildcats don't let the one loss phase them, this could still end up being a special season.
About the Writer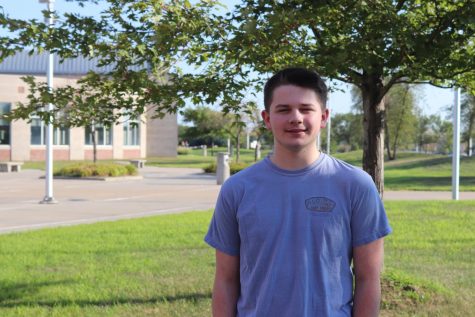 Carson Fox, Staff Reporter
Carson is a senior in his second year of journalism. He is a huge sports fan and loves keeping up with them. In his free time, he likes to hang out with...