The Pac is back
Pac-12 is back amid the coronavirus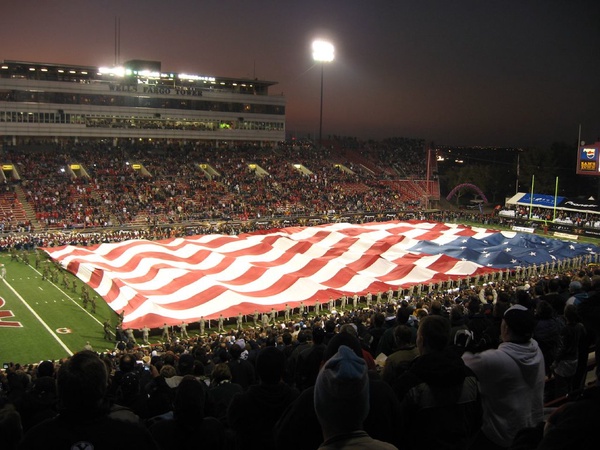 The Pac-12 football season returned on Saturday, November 7 with almost all teams in action. It wouldn't be 2020 without some twists to the first week; Arizona vs. Utah and California vs. Washington was canceled because of the coronavirus. These games will not be rescheduled because of them starting later than other conferences, this does not leave room for rescheduling of games.
Utah and California were the two teams that had exposure to the coronavirus and didn't have enough players to play their games this week. Utah has moved their game against UCLA from Friday, November 13 to the following day with the hope that the game will be played after receiving positive tests the following week.
When interviewed by Utah athletic, Utah head coach Kyle Whittingham said: "Everyday is different. We could get a few more positive this week, and that could knock us out for the weekend, so it's a day to day thing".
California is also hopeful that their game against Arizona State will be played after last week's game being canceled, due to a single positive test within the team.
When interviewed by 24/7 sports California head coach Justin Wilcox said: "We'll remain hopeful that we get some more clarity going into next week regarding that group of players. We'll continue to work through this. We knew coming in there would be some potholes along the way, but it's a tough one to swallow."
With the Pac-12 starting late, they were only able to set up a schedule to play seven games. This allows their teams to be eligible for the college football playoff. This means the canceling of games would be a huge disadvantage to teams that need to prove they are good enough to be in the playoff. Although with them starting later, a single loss is a lot more meaningful than a team that started six weeks ago.
Two teams in the Pac-12 are currently ranked. Oregon is ranked 11th and USC is ranked 20th. Other teams such as Arizona State, Utah, California and Washington received votes to be ranked. Oregon and USC are definitely the two favorites in the Pac-12 to make the playoff, if they are able to get a team in.
The Pac-12 championship game will be played on December 18. On December 19, the two seed in the north, will play the two seed in the south, all the way down to the six seed in the Pac-12.
To the games last weekend USC and Oregon proved they are the real deal and other teams showed they could be contenders in the Pac-12.
Oregon took on Stanford, and although they had the departure of their starting quarterback Justin Herbert last year, they still took care of business with a 35-14 win over Stanford. Sophomore quarterback Tyler Shough threw for 227 yards with a touchdown and junior running back CJ Verdell ran for 105 yards and a touchdown. This game proved that Oregon could be a playoff contender if they keep this up all season.
USC played Arizona State which ended up being a thriller. USC was down by 13 with two minutes and 53 seconds left in the game and scored two touchdowns to win the game 28-27. After a recovered onside kick, they went down the field and scored the game winning touchdown. Sophomore quarterback Kedon Slovis threw 55 passes and completed 40 of those passes for 381 yards and two touchdowns. One being the game winner with one minute and 20 seconds left to win USC the game.
When interviewed by 24/7 sports Slovis said: "That play is one we work on all the time. To be honest, they dropped a lot of guys most of the time we ran it and didn't give us a chance to get off those down the field shots. But when they gave us the look they did, it's something we rep a lot in practice."
The two other games that were played this weekend were UCLA vs. Colorado and Washington State vs. Oregon State. 
Colorado defeated UCLA 48-42 with a converted safety to quarterback senior Sam Noyer who threw for 257 yards and a touchdown to get the win for the Buffalos. This was Karl Derrels first win for Colorado against a UCLA team that he coached for in 2003 to 2007.
Washington State beat Oregon State 38-28. Washington state gets their first win with their new head coach Nick Rolovich after the departure of long time head coach Mike Leach. Washington State which is usually a passing heavy team showed they can get it done on the run too with 229 rushing yards and 227 passing yards.
The Pac-12 has already had issues with the coronavirus in their first week of football and if this continues their season might not last long if they can't find out how to handle the virus.