A new spin on Halloween
How COVID-19 has affected trick-or-treating this year
Ever since I was little, I've been used to seeing hundreds of kids going door to door digging in a bowl of candy, but this year, Halloween has looked quite a bit different. With the COVID-19 pandemic, many people have done their best to try and make this Halloween as safe and fun as they can.
In Douglas County alone, there are 23,619 cases, and across the US, there are a total of 9.28 million. There was a lot of talk about "canceling Halloween." In some states, Halloween parades and trick-or-treating events have been canceled due to local gathering limits imposed after an accumulation of new cases of COVID-19. Some cities even tried issuing an outright ban on trick-or-treating because social distancing would be near impossible if hundreds of children took to the streets at the same time. Los Angeles retracted its ban on trick-or-treating but still asks that everyone was following the CDC recommendations. Nebraska did not ban trick-or-treating as a whole, but local areas such as Douglas County and Lincoln have shared their own guidance for residents, asking that masks be worn and distancing be maintained. 
This year it was a good idea to avoid Halloween parties and large gatherings, but there were some safe ways to go about trick-or-treating. Driving through neighborhoods, I saw many people incorporating masks into their costumes and just wearing them for safety. I also saw less big bowls of candy and many people just laying individual pieces of candy on a card table for kids to grab. People were also handing out little goodie bags instead.  Although there was a lot less trick-or-treating going on this year, I think people still did a really good job of keeping their distance, wearing masks, and coming up with new ways to avoid contact. This shows we can fight COVID-19 while still having an enjoyable time. 
About the Contributor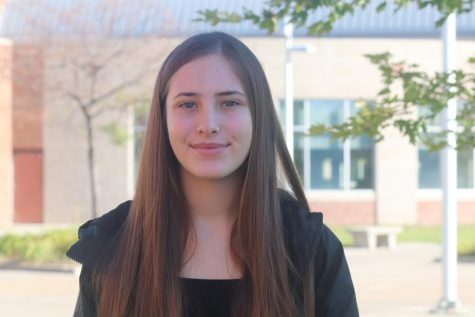 Madison Brandis, Staff Reporter
Madison is a junior here at Millard West and is beginning her first year on the Advanced Journalism staff. This year she hopes to create her best work...