The new celebrity meal
First celebrity meal since 1992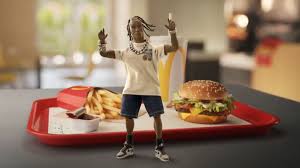 From his hit songs "SICKO MODE" and "Goosebumps," you have probably heard of Travis Scott. Scott, an American rapper, singer, songwriter and record producer. Recently McDonald's has announced the release of the Travis Scott Meal, McDonald's joins chains partnering with social media stars and celebrities on meal branding. They are naming this meal after Scott, the first time the quick-service restaurant chain has promoted a celebrity-branded meal since it served the McJordan, named for Michael Jordan, in 1992.
This combo meal is available until Oct. 4 for $6. Travis Scott's favorite McDonald's burger features beef topped with onions, pickles and two slices of American cheese with added ketchup and mustard. It might seem like a standard quarter pounder with cheese, but it's so much more. It also has shredded lettuce and crispy bacon. It is finished off with a toasted sesame bun. The full Travis Scott meal comes with a  medium or large fry with barbeque dipping sauce. And lastly a sprite with extra ice and of course, the burger itself. 
With this collaboration, Scott has taken time to promote by releasing 59 new items of Cactus Jack X McDonalds merchandise which is now completely sold out on the official website. Cactus Jack Records is an American record label founded by rapper Travis Scott. That release consists of novelty items and clothing. The collection includes a Travis Scott life-size cut-out of an action figure, a body pillow in the shape of a chicken McNugget, a number of Cactus Jack McDonalds shirts, rugs and more. Those items ranged from $25 to $300 and are currently being sold oneBay for as much as $475.
Here is some of the merchandise. This is one of the many shirts and the one on the right is the McNugget body pillow.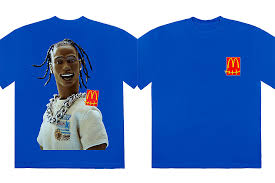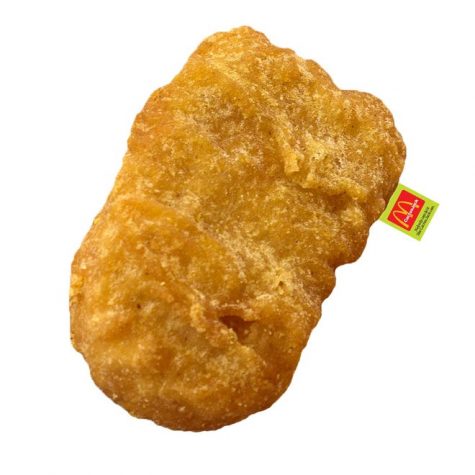 With my McDonalds order, I usually go with a meal pretty simple and the same: a plain cheeseburger, fries and a soft drink, but I thought it would be fun to try it out. Working at McDonald's and having some knowledge about what they put on the burger, I was really skeptical at first. I had a few friends tell me that they loved it and that I should try it. Personally, I like my things plain and always refrain from getting anything with onion and mustard so this was a leap for me. The first bite surprised me. The bacon added a really good flavor and took me by surprise by adding a new texture. All the other ingredients complimented it well and there wasn't too much going on like I thought there would be. It sounds intimidating but it's not as scary as it sounds. I'm lovin it!
About the Contributor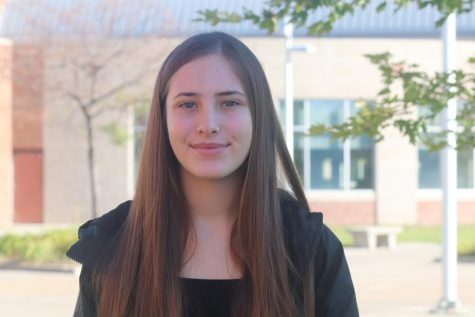 Madison Brandis, Staff Reporter
Madison is a junior here at Millard West and is beginning her first year on the Advanced Journalism staff. This year she hopes to create her best work...