Traveling during a pandemic
Americans' health is being put at risk for the sake of fun vacations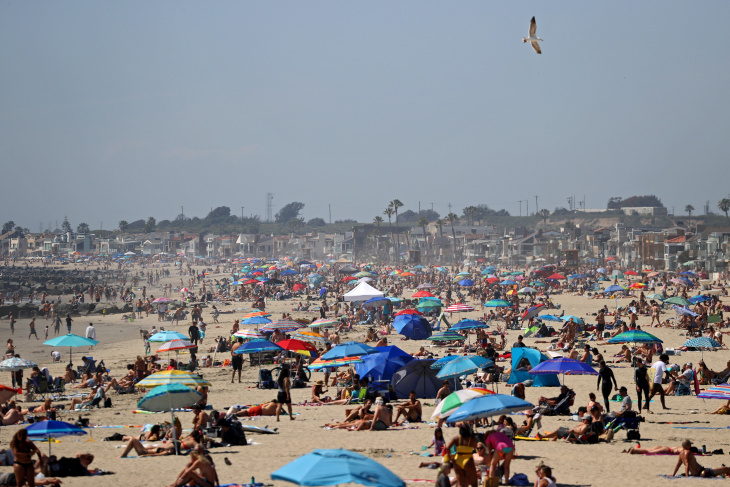 COVID-19 has shut down the world as we know it. Nothing looks or feels the same. Important milestones are being missed. But worst of all, routinely scheduled tropical summer vacations had to be put on hold.
Well, unless you're Kylie Jenner, that is. Or one of the many who feels invincible to the global pandemic.
For the first couple weeks, most Americans were responsible about where they went. Global travel was shut down in mid-March after the virus had already been widely spread across the states. Following this, a 14-day quarantine was urged for those who traveled out of the country or between states in order to curb the spread of the virus. 
Then people got tired of putting their lives on hold. They wanted their normal lives back, starting with the spring and summer break vacations they missed out on. 
Beaches began filling up, Lake of the Ozarks became a hot midwestern vacation spot and every Nebraskan I know visited local lakes and man-made beaches. It was almost as if a month indoors was enough to completely diminish everyone's social life. And the worst part was that at these outdoor functions where social distancing and wearing a mask were completely possible, nobody chose to do so.
Sure, April might have been a bit early to expect a majority of people to wear masks and social distance, but this past Labor Day weekend, Lake of the Ozarks saw their busiest holiday turnout in 20 years. However, not everyone cares enough to consider health when prioritizing their weekend activities. As one infamous Florida Spring Break vacationer said while being interviewed by The Washington Post, "If I get corona, I get corona. At the end of the day, I'm not going to let it stop me from partying."
The crowded beaches aren't the only issue here. Others are taking to more lowkey vacations that seem like a better option at first glance. A step down from these crowded Florida beaches comes remote-island tropical vacations. Surprisingly, they aren't all as safe as one would hope.
Think of all the people and germs you come into contact with at an airport. Even when standing six feet apart in line is possible (new studies have proven that droplets can travel way farther than six feet), there are countless other places where social distancing cannot be maintained. It's impossible for everyone to be six feet apart throughout the entire airport, and it is not guaranteed that the indifferent chump behind you will care enough to abide by the measured tape on the floor.
If a six foot distance is impossible in an airport, then there's no way the rule can be followed in an actual airplane itself. Although international travel has mostly slowed down, domestic flights are only down 42% from this time last year meaning some flights are still apt to run close to full capacity.
Not to mention there are countless people you are exposed to in an airport, including baggage checkers, TSA officers, gate checkers, restaurant workers and other passengers. In Atlanta alone there were 162 confirmed TSA cases by the end of August. Every single person that came into contact with any of those officers throughout the day risked testing positive and spreading the virus to other passengers, natives in their travel location or those back home. 
Sure, social distancing isn't the only way to stay healthy during these times. Masks are urged by the CDC and have been proved effective countless times. Masks can definitely be worn in both an airport and on an airplane, but they aren't incredibly practical for longer flights. Any flight longer than a half hour may include meals, drinks and snacks, all of which travelers would have to take off a mask for.
Both the State Department and the Centers for Disease Control and Prevention are continuing to advise against non-essential travel to nearly all countries due to an elevated risk of getting sick. Nearly all countries are at a Level 3, which is the highest risk of contracting COVID-19. This furthers the idea that travel simply is not safe right now.
Just because you can travel for low costs doesn't mean you should. Marketing strategies are not anything new during the COVID-19 outbreak, but the airlines have chosen to advertise low prices in order to earn themselves back the money they lost out on. 
According to Scott's Cheap Flights, a site used for discovering worldwide airfare deals, "compared to last year, we've seen a 50% increase in deals for the peak summer and holiday seasons. Airlines need cash right now, oil prices are low, and travelers are nervous about booking, so airlines are enticing them by offering very low fares for a normally expensive time of year." 
It's somewhat frustrating to see students take advantage of these summer deals only to come back from their vacations with a heightened risk of spreading the virus around the school. My social media feed this summer was flooded with gorgeous vacation pictures, followed by videos of friends reuniting without any regard to the 14-day quarantine required for international travel. These "corona-cations" speak to the privilege of some of the more affluent families who feel the need to simply "take a break" from the virus for a short period of time. While most are stuck wearing masks and fulfilling their daily motions in hopes of seeing the end to the virus, others don't think they have to worry about it and would rather be somewhere on a beach without a care in the world to the current state of the nation.
There will still be plenty of time to enjoy yourself once a vaccine has been proved effective. This could have been as early as late October, had officials been prepared for the outbreak and if the general public had been taking precautions (and yes, staying home) the entire time. It is still hoped that the vaccine will be ready by the end of 2020, meaning everyone can go all out for spring break next year at a time that won't put everybody's health at stake.
About the Writer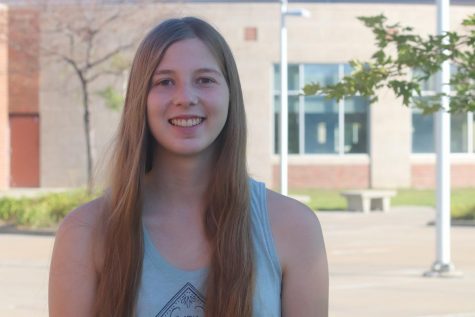 Olivia Edwards, Staff Reporter
Olivia is a senior at Millard West and is beginning her second year on the CATalyst paper. She enjoys writing stories for the paper and is passionate about...