NFL Draft goes on virtually
Major event held through video conferencing on TV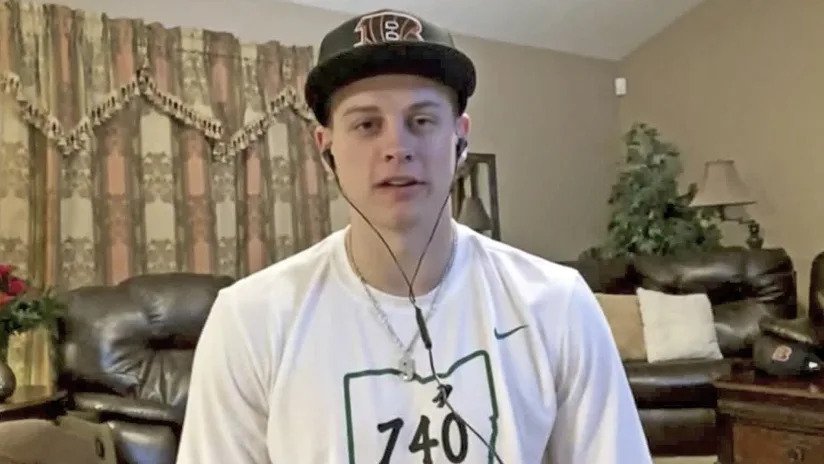 The NFL was adamant that the draft would go on, regardless if they had to do it virtually or physically. But like most things in the world, they had to do it over computers live on ESPN
Players were able to get their moment, with a camera set up in the living room of every player that would be drafted in the first round. Analysts from all around ESPN would talk about the picks over Zoom in between selections, while NFL Commissioner Roger Goodell announced the picks in his homemade studio over Zoom, featuring some fans from each teams fanbase connected to the Zoom.
Some picks were absolutely no brainers, like the top three selections. Former LSU quarterback Joe Burrow was the first pick to the Cincinnati Bengals, which has been known for months now. Defensive end Chase Young was the consensus second pick to the Washington Redskins, and defensive back Jeffrey Okudah was expected to go to the Detroit Lions at third. All three of those picks had played with each other for Ohio State in 2017, before Burrow would transfer. 
The New York Giants then stunned many fans, picking former Georgia offensive tackle Andrew Thomas fourth overall, whom many believed was likely the third or fourth best tackle in the draft. That led to Hawkeye tackle Tristan Wirfs falling all the way to 13, where he was selected by the Tampa Bay Buccaneers and will be there to protect Tom Brady in the fall. 
With a packed wide receiver class, it took 12 picks for a receiver to be picked until the Las Vegas Raiders selected former Alabama player Henry Ruggs. It was a puzzling pick, considering most believed Ruggs was the fourth or fifth best receiver in the draft. The Denver Broncos then took his teammate, Jerry Jeudy, just three picks later. Just a pair of picks after Jeudy, the Dallas Cowboys picked up another star receiver, CeeDee Lamb, out of Oklahoma. The late picks led to former LSU star Justin Jefferson dropping all the way to 22 for the Minnesota Vikings, a team who needed a new receiver after losing their big name target, Stefon Diggs.
An unknown controversy in the draft surrounded the Miami Dolphins. Everybody knew they would pick a quarterback, but it was down to two. Oregon's Justin Herbert and Alabama's Tua Tagovailoa. The fanbase overwhelmingly wanted Tagovailoa, but many analysts believed the Dolphins would roll with Herbert. Instead, the Dolphins used their fifth pick to take the fan favorite, Tagovailoa. He's set to likely start this season and become their franchise QB, if injuries don't hold him back in the process.
The Raiders made another questionable decision with their 19th pick, drafting Damon Arnette, a defensive back that most believed would go into the late second or third round. This was also odd considering much better defensive backs like Antoine Winfield Jr. were still available. Winfield would end up in Tampa Bay, a team that absolutely killed the draft, getting all of their team needs addressed. 
The Green Bay Packers also made a statement, drafting Utah State quarterback Jordan Love. Love was regarded as a solid prospect, but had a rough season, throwing 20 touchdowns and 17 interceptions his junior season after having an amazing sophomore year before that. It could signal one major red flag however, the end of the Aaron Rodgers reign in Green Bay. This pick could mean the Packers have found their guy, their successor to Aaron Rodgers. 
Some teams were able to go after their steals, and some teams made some poor draft decisions on the virtual draft day. The draft was originally meant to be held in Vegas, where the NFL announced they would return for the 2022 NFL draft. As odd as it was watching the draft through zoom, it was a small taste of sports for a country starving for athletic events.
About the Writer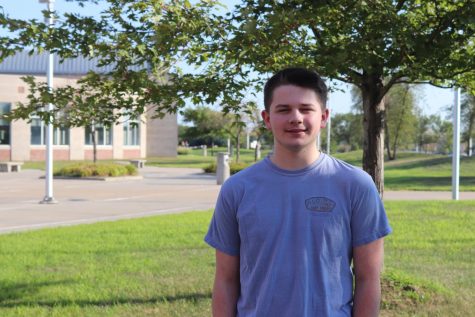 Carson Fox, Staff Reporter
Carson is a senior in his second year of journalism. He is a huge sports fan and loves keeping up with them. In his free time, he likes to hang out with...