College prep books are no longer needed
COVID-19 has made universities all over the nation made standardized requirements for the class of 2021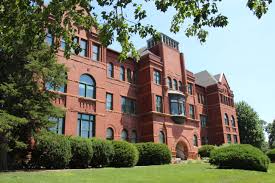 In recent months, schools all over America have shut down due to the new pandemic. This has caused classes to be online, state testing to be canceled, and more importantly, high school juniors are not able to take the ACTs or SATs that are required for colleges. 
All ACT and SAT testing will cancel until the end of June, according to the College Board. This national shut down of testing is promoting all colleges and universities to suspend the requirement for standardized testing. This means the ACT or SAT is not required for colleges. 
 For juniors, however, they can still take these standardized tests but most colleges are not requiring them. This has some advantages and disadvantages. 
Students that were scheduled to take the test this year are unable to take it now. This affects students who wanted to take it several times for higher scores. Also, this can take away getting scholarships for the ACT or SAT scores for students. Colleges might be more competitive due to their dropping scores.
The positive side is that students don't have to worry about taking the test. If students struggle with test-taking this could be a big benefit to them. Students also will be saving money, from buying tutors, ACT books, and taking the test again. However, the college admission system did have some flaws with the testing systems for colleges last year. 
The University of California system announced on March 31 that it was suspending the standardized test requirement for first-year applicants in the fall 2021 admission cycle according to The New York Times. 
Some colleges are suspending the ACT test for good due to the college admission scandal and COVID-19. With upper-class people paying to have students cheat and enter colleges. Tulane University, Oregon Public Universities, the University of Washington, Scripps College, Northeastern University and Texas Christian University are no longer requiring the ACT according to CNN. 
With colleges not requiring ACT and the SAT, this still can give the class of 2021 graduated on time and not worry about testing they missed due to COVID-19.