Retiring Millard West staff
A thank you to all teachers not returning next school year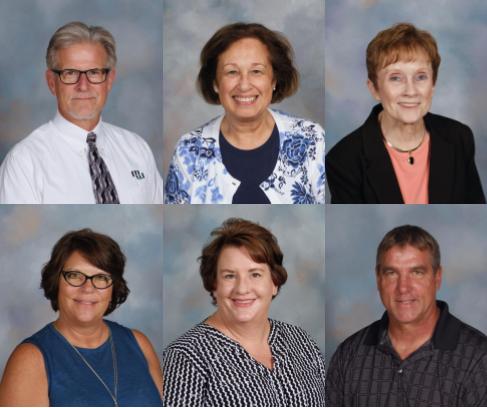 Due to worldwide circumstances, the retiring teachers of the 2020 school year don't get to finish off their final year in person. They have given many years to the school and education system working hard to provide students with valuable, quality education and guidance. Assistant Principal Stacy Longacre, Industrial Technology teacher Steve Besch, Guidance Office Secretary Kerrie Fusselman, Spanish teacher Candida Kraska, Special Education teacher Bonnie LaMay and English teacher Jim Mercer all are deserving of recognition for their work over the years.
The teachers and staff who gave many years to the school deserve recognition for these accomplishments. As they reflect on the best part of their time at Millard West and the time they spend working in their career field. Many times teachers get overlooked, but this isn't one of those times as I give teachers a thank you for their many years educating the youth.
Mercer has worked at Millard West since the building opened in 1994, giving 25 years as an educator at Millard West and more elsewhere. Before working at West, he worked at Millard South. He began his teaching career in a small town in Leigh, Nebraska. Mercer's final year of teaching will be his 43rd. He met his wife while teaching at West and will miss working with intelligent students and colleagues.
"I don't miss teaching in-person my final year of teaching," Mercer said."Teaching is an adventure of dealing with the unexpected; this "remote learning" is certainly that. I will miss not seeing my QT seniors, and I hope the school never has to repeat this."
Longacre has worked at Millard West for all 25 years. Starting her career as a business teacher and coaching track, basketball and volleyball. Longacre became an assistant principal in 2001 holding that position for 19 years of the school's 25-year history. Longacre believes Millard West to be the best high school in Nebraska because of the great academics and activities offered. She will miss the students, families and staff she got to work with.
Kraska came to Nebraska from New York 20 years ago with her family. She has worked in Millard for 18 years at Central Middle School, Millard North High School and Millard West, which was her favorite place to work. Kraska will miss all of the coworkers that she has had the pleasure to work with throughout her time as a teacher. She believes the best part of teaching is the relationships she developed with her students and the ability to share with the students a bit about her language and culture.
 "I have been allowed to grow in my teaching skills, training abilities and leadership skills," Kraska said. "I have participated in state as well as national language organizations, started the Spanish Honors Society at West and influenced the start of the Society at North. I have received two Teacher of the Year Awards, one form the State of Nebraska and another from a National Language association."
Besch has worked at the school for 25 years and is one of the first teachers hired at the school spending those years teaching students and coaching football. His favorite part of teaching at the school was meeting new students and forming connections and friendships with students and staff.
"I was one of the ten-member core team that started Millard West, hired by Dr. K. I left to explore other opportunities then returned and have been here ever since," Besch said. "This is the best school I have ever been associated with."
Lamay and Fusselman have also done great work at Millard West. The teachers and staff at Millard West are devoted to the students and have given everything to educate the youth. They are deserving of a farewell and a thank you for all the time and energy they put into the school and students. Many of the teachers retiring were the first teachers to work at West, devoting their teaching skills all 25 years that the school has been open. Thank you for all the education and the years put into helping the students and staff at our school. Enjoy retirement.
About the Writer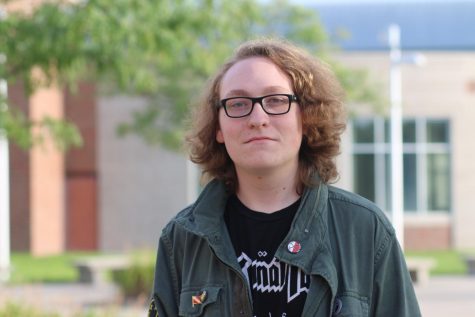 Connor Robb, Staff Reporter
Connor is a junior in his first year of journalism. His favorite areas of journalism include filming, film criticism and photography. His hobbies include...