The path to madness begins
Predicting Conference Tournaments as teams fight for automatic bids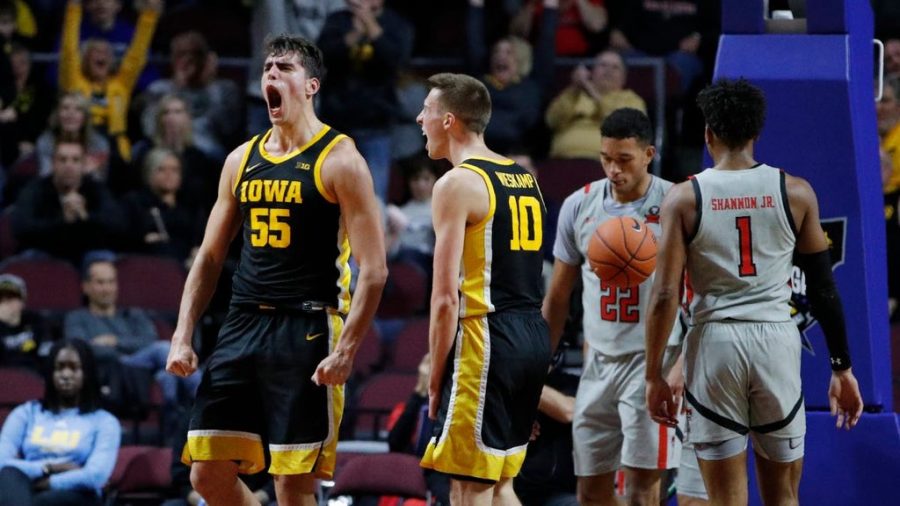 It's arguably the best month of the year. March has arrived, bringing with it wonderful events like Spring Break, good weather, and most of all, March Madness. It is widely agreed upon that it is the most anticipated sports tournament in the world, where 68 teams compete in a single elimination tournament in order to be crowned National Champions. It is the ultimate finale to a long four-month season filled with upsets and blowouts, struggles, comebacks and buzzer-beaters. 
The conference tournaments however, is where the fun begins. Thirty-two conference tournaments, 32 automatic bids on the table. It ranges from mid-major colleges in the middle of nowhere to major universities in the heart of their state. Nobody is kept from a chance to make it.
For the purpose of these predictions, I will only go through the Power Six conferences (Big Ten, Big Twelve, Big East, Pac 12, SEC and ACC). In quite honestly the craziest college basketball season of the last 10 years, no team can be counted out, regardless of their record. This year is anybody's year.
Big 12
The Big 12 has been led by a two headed dragon at the top of the ladder. The last eight AP Polls included both #1 Kansas (28-3) and #5 Baylor (26-4) in the top five. Keep in mind, both teams have beaten each other once, and they are likely destined to meet again in the Big 12 championship. Texas Tech (18-13) has been a wildcard at times, showing an ability to win major games, but ending the regular season on a four-game losing skid. I believe that Kansas' two player of the year nominees (sophomore guard Devon Dotson and senior center Udoka Azubuike) will be too much for everyone to overcome, and they will defeat Baylor in a thrilling end to their long awaited trilogy.
Big East
Seventh ranked Creighton (24-7) has been one of the biggest surprises of the college basketball season. Head coach Greg McDermott's squad was picked to finish eighth in the preseason rankings, and ended up at the top of the Big East as regular season champions, doing it with the third best adjusted offensive efficiency rating in the KenPom rankings. They are tied atop with traditional power, #11 Villanova (24-7). I pick a dark horse though. The Providence Friars (19–12) are riding a six game winning streak to end the regular season, and I believe they will take that winning streak to a Big East title, but only if they can shut down Creighton's top ten perimeter shooting offense.
Big 10
The Big 10 has been the most competitive conference this season, with 10 of their 14 teams projected to make the NCAA tournament. Genuinely every team has a shot at the Big 10 championship this year, from teams like #9 Michigan State (22-9) to teams like #12 Maryland (24-7). It is open season in the big ten, and the team that I think is going to capitalize will be the #25 Iowa Hawkeyes (20-11). Led by national player of the year candidate junior center Luka Garza, Iowa needs their perimeter shooting to just be serviceable in order to make a run for the title.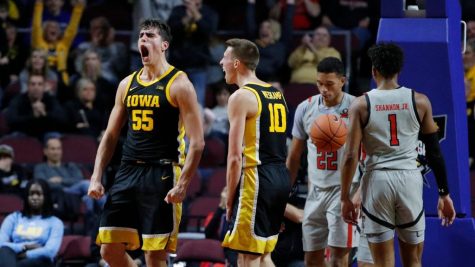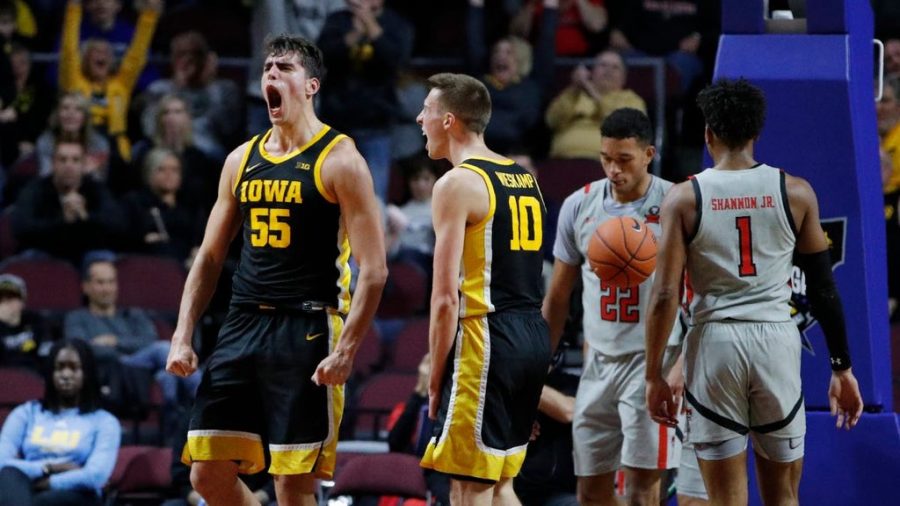 Pac 12
With only one team from the Pac 12 ranked in the top 25, the league will need a huge showing in the conference tournament to get a few bids in. Thirteenth ranked Oregon (24-7) is the favorite in the tourney, narrowly edging out UCLA (19-12) for the regular season title. UCLA has had a 12-6 conference record following their rough 7-6 start, and has been one of the best teams in the league as of late. I predict that they will meet Oregon in the final, and Pac 12 player of the year Payton Pritchard will put on a show, leading the Ducks to another tournament title.
SEC
When #8 Kentucky (25-6) lost to mid-major Evansville at the start of the year, many thought it was panic time. Then junior center Nick Richards had a breakout season, taking Kentucky all the way to a regular season title. The Wildcats haven't played much of a grinding schedule however, with a triple digit strength of schedule rating according to KenPom. The only ranked team rivaling them is #20 Auburn (25-6). Head coach Bruce Pearl has done a tremendous job at Auburn after losing three starters following a final four appearance last season. I believe that Pearl will lead Auburn to their second straight SEC tournament title in a showdown against Kentucky.
ACC
Another surprise this season has been North Carolina, albeit in the worst way possible. The traditional power has gone a staggering 14-18 this season, and their only shot at a tournament is to win the ACC tournament. The top of the ACC was tight however, with a three way tie for second place between #17 Virginia (23-7), #15 Louisville (24-7), and #10 Duke (25-6). The regular season champions, #4 Florida State (26-5) are hoping to make a deep run in the NCAA tournament this season, and a win in the ACC tournament could spot them a one seed. Virginia, as usual, is one of the top defenses in the country, leading the nation in adjusted defense by a wide margin, but at the same time having a slower offense that leads to their play style. Despite that, I believe junior Jordan Nwora and Louisville will get out of their favorited end of the bracket, likely matching up with Florida State or Duke in the championship, taking them down. 
Conference tournament time marks the beginning of one of the most entertaining months of the year. As teams capitalize on their hopes at a tournament berth and bubble teams lose their shot at the title, only time can tell who the real shining star is. As of this point in time, the real opponent seems to be coronavirus, but teams are still expected to play as usual with only essential staff and the crowd limited to family of the players.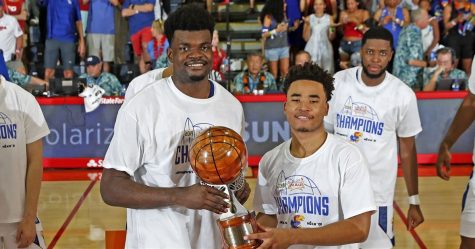 About the Writer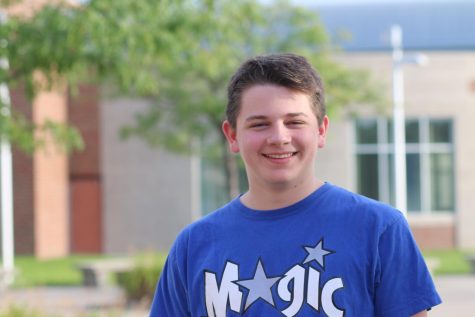 Carson Fox, Staff Reporter
Carson is a junior in his first year of journalism. He is a huge sports fan and loves keeping up with them. In his free time, he likes to hang out with...