e-Learning changing schools for the better
Digital curriculum in the winter is saving summer days later on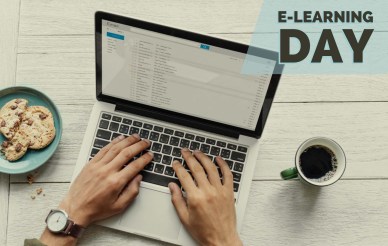 As of last year, our days of snowmen building and sleeping in came to an end. Millard superintendent Jim Sutfin changed the usual snow days to a more productive e-Learning day. 
Sutfin put this procedure into effect in hopes of letting the district end the school year sooner.  Students would still be able to learn the curriculum for the day and not get behind in the class. Although snow days might be an enjoyable day off, e-Learning days are a much more efficient and smarter choice in the long run. 
As mentioned before, the main reason we're having these e-Learning days is to avoid going to school longer and making up days. This is a very practical way of detouring longer school years and nobody gets behind. Although students may despise the fact of having to do work on their day off, the assignment is usually simpler and shorter than an in-class day anyways. No matter what, kids are going to complain either way, but cutting into their summer always seems to be the deal-breaker. 
These e-Learning days prevent wasting valuable teaching time and lets teachers stay on the right track for their weekly plan. According to the Millard Public Schools Weather Inclement Information page, "e-Learning Days prevent school days from being added to the end of the school year due to weather or other circumstances. e-Learning Days also allow for the scope and sequence of the coursework to stay on track, minimizing disruptions to the learning process."
 Instead of getting behind on a lesson, students can easily advance on whatever they are already learning about. Some teachers have even video chatted with students, and been able to keep a face to face interaction while learning and teaching. This is also a way for students to explore online parts of school and teachers' websites, along with bettering communication skills with their peers and teachers online. 
Not only are these online classes benefiting the present, but they can also prepare high schoolers for their upcoming college life. These online classes show just a brief example of how some college courses are designed and laid out. This digital experience can allow students to become more comfortable learning in a technological environment. 
Students should actually be taking advantage of these e-Learning days. Sure, students may lose a little free time or sleep, but in reality, a regular school day is being turned into a learning day of your choice. The student is in control of when they work, when they want to break and so forth. This e-Learning day is equal to a school day so it might as well take the relaxed one at home over the one actually in school. 
It's controversial if e-Learning days should be set in place or not, but with the overall picture, this procedure is a very intelligent and an easy alternative. Millard students always complain about being one of the last districts in session, and this idea changes that completely. Schoolwork is accomplished and students still get the day off to themselves to do as they please. e-Learning is doing big things for schools in Nebraska and I can for sure see it being implemented into many more across the United States in the near future.