BTS jump back in the game
Coming back with their album, Seven, to start off 2020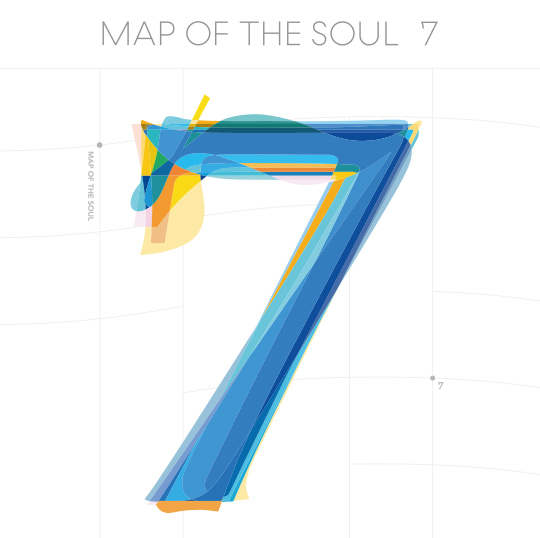 On February, 21st 2020, the popular Korean group, Bangtan Sonyeondan (BTS), released their 18th album called Seven, celebrating their seven years of being a band. 
BTS is a Korean pop group under Bighit Entertainment. The Korean band debuted June 13, 2013, with their album 2 cool 4 skool. The group consisted of Kim Namjoon (RM), Kim Seokjin (Jin), Min Yoongi (Suga), Jung Hoseok (J-hope), Park Jimin (Jimin), Kim Taehyung (V) and Jeon Jungkook (Jungkook). They have rapping and vocal subunits. The rapping side includes RM, Suga and J-hope. While the vocal subunit includes Jin, Jimin, V and Jungkook. RM is the leader of the group. 
BTS is a large album winning group, taking four awards, including two Daesangs which are the best awards that are given out from the 2020 Korean Golden Disc Awards. They even have won awards in America. Winning Favorite Duo or Group, Tour of the Year and Favorite Social Artist at the American Music Awards. BTS' first award was on May 5th, 2015, when the song "I need you" won first place on The Show. 
The New album, Seven, includes 20 songs, which is the most they have had in an album, including five tracks from the Love Yourself trilogy. Many songs were released before February 21st. Which included Black Swan, Ego, and Shadow with, Shadow, being released on January 6th, 2020. The constent releases kept "Army", the BTS fandom name, on the edge of their seats. 
When the album finally came out, "Army" was bombarded with many talk shows and the overall release of the album. The song, On, talks about how they are brought down with pain and overwhelming fear, yet they are fighters and will take it and stand up tall. This song also has more English lyrics than songs from the older albums as BTS is trying to crawl more into the western side of the world. 
The album deals with many topics with the intro song of Shadow, which is Suga's solo song and gives a deeper part of the album talking about his fears. The outro song, Ego, sung by J-hope tells about how he had to face the past and he stood up tall because his ego will not let him fall. 
In between these two topics that the album reflect on there are many songs that bring new light to BTS. Such as the song, Lounder than bombs, which was co-written with Troye Sivan. The message of the song is about there great pain and wondering how their significant other could love them. Its a excellence song that is motivating and show a different side of the band. 
While the album brings a new side of BTS with many unique songs such as 00:00, asking the listener if they will feel happier when the clock hit midnight and Ugh!, explaining why rage is needed because it is a motivating force. The album also relates back to their previous works. A direct example of this is the Bulletproof songs. In BTS's first released, 2 cool 4 skool, We are Bulletproof pt.1 and We are Bulletproof pt.2 are included. In this recent collection the song, We are Bulletproof: The Eternal talks about how they are only seven members but have gotten to how they are today through pain and sleepless nights. I personally think that this is a great way to reflect after seven years, bringing a reason for all the hard works over the years. 
Another example of how this album reflected the older works is how each member has their own solo song. This has not happened since their 2016 release, Wings. Jimin showcased how he will change to any colors on a paint palette in Filter and V spoke about his rough but happy youth in his song Inner Child. Each individual speaks a voice that the members felt needed to be spoken out. 
Overall, the album gives a deeper meaning to the band. It brought powerful vocals and challenging raps that were needed. After them only releasing one album in 2019 unlike their common three albums per year. This was because of their two-month break in April 2019 which refreshed them to be able to release albums such as Seven. They still surprise me by what they can do every comeback, and I personally can't wait for the next one.
About the Contributor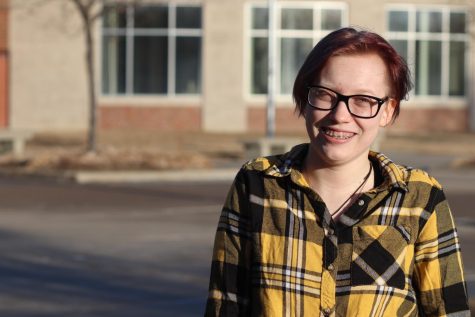 Brooke Brzezinski, Staff Reporter
Brooke is a sophomore and this is her first year at on the CATalyst staff. She spends most of her time in the Drama club and Debate. When she is free she...