Aurora-Breaking Benjamin Album Review
Hard rock band puts a spin on their old classics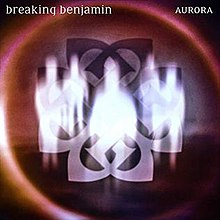 Breaking Benjamin started 2020 off with one of their most ambitious projects to date. Aurora is different compared to other records they have released in the past. The band decided to reimagine previous fan favorites by adding in string arrangements and featuring guest vocalists. Groups like Red, Cold, Underoath, and a few others made for something really exciting. I personally believed that this was going to be one of their best albums in their entire discography but I feel that it didn't live up to any of the hype. Breaking Benjamin is a hard rock band from Wilkes-Barre, Pennsylvania in 1999 by frontman Benjamin Burnley and former drummer Jeremy Hummel. They released their first album, Saturate, in 2002 where they began their rise to fame until 2013, when the band broke up. Legal issues played a huge role in this as Burnley fired his whole band because of unauthorized releasing of his music. Breaking Benjamin returned in 2015 with the comeback record, Dark Before Dawn, and have been going strong ever since with a whole new lineup. 
While I had a very enjoyable listening experience, I really question the actual overall work put into the album. I feel that the record has wasted potential. On just about every track, the vocals are reused from the original song and they just copied and pasted it over the featured artists vocals. Because of that, the majority of Aurora comes out sounding really awkward and choppy in most places, which made it hard to listen to at times. 
The album opens up very strongly with the first three tracks, "So Cold" offers a very atmospheric listen with the very pretty and serene string arrangements that work well with Ben Burnley's  shaky vocals. "Failure" is easily my favorite on the whole record. Michael Barnes from Red is featured and he gave me the most chilling performance when he came in on the chorus and made me fall in love with this song about a minute into it. Then we get "Far Away", which is brand new written specifically for this record. While I'll admit it is extremely cheesy, I can't help but love every minute of it. It has this very calming and peaceful sound to it and the way Ben and Scooter Ward of Cold trade off vocals is very well executed.
Later on in the record, It becomes a mixed bag of either really good or just super disappointing. The songs where it's only Ben and company are easily forgettable and really boring. "Angels Fall" and "Tourniquet" are perfect examples of them not really trying, putting them in as fillers and adding nothing new to the album or the original songs.  Even with all these problems I have with it, I still really like the album. Personal bias is the main reason due to the fact that Breaking Benjamin is my favorite band of all time and being able to hear some of their old classics in a new and exciting way made it worthwhile despite not all of the songs working out as planned.
Overall, Breaking Benjamin didn't really put a lot of effort into making this album. Aurora was very messy in some places that it couldn't recover from. But it also had very solid guest appearances to balance out the bad. This album gets 3.5/5 stars, I wish them the best of luck on their current tour with Korn. 
About the Contributor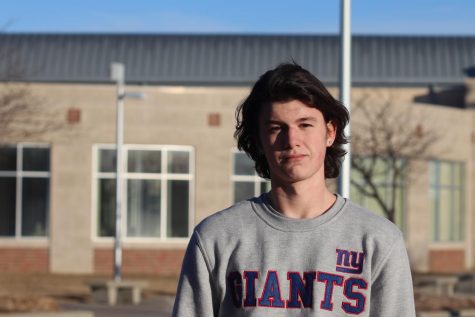 Jaden Madden, Staff Reporter
Jaden is a senior and this is his second year being on the staff. He spends most of his free time with his friends and family. He plans on going to Midland...