A leap to the top
Millard West Dance Team goes to Nationals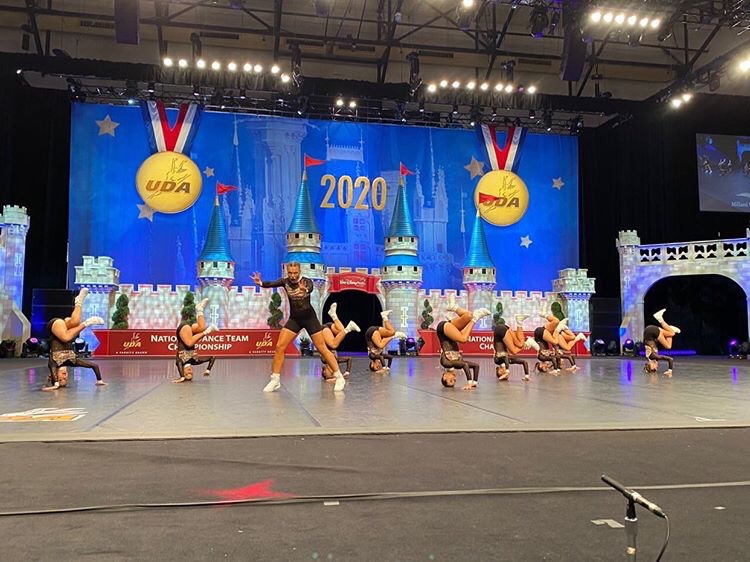 This last week the Millard West dance team traveled to Orlando, Florida, to compete in Nationals. The team received 5th place for hip hop and tied for 6th place in the jazz division.
They practice for 20 hours each week so that they could be the most prepared for when they took the Nationals stage. They spent every day after school dancing in the commons or in the Black Box and these hours are increased as the competition came closer. While at Nationals, they practice at a dance studio called "Leggz" or in the field of the hotel that they were staying in. 
"Dance is a passion to me," senior Lauren Hoff said. "I have been dancing since I was 3 years old and wouldn't change anything for the world to do something else. People may say that dance is just an activity you can do for fun but for me, it's something I do when I feel happy, sad and all sorts of emotions. I go out on that stage and leave it all on the floor."
For their competition season they compete with two dances. A jazz dance to a cover of "When Doves Cry" by Prince. They also did a hip hop dance to a mashup of the songs "Encore" by Linkin Park, "Get Right" by J-Lo, "Better" by Khalid, and "Shawty Get Loose" by Chris Brown. The jazz dance was choreographed by rockette Stacey Pado and a former Millard West dance team coach Shan Stavropoulos choreographed their hip hop number. 
They have been working on getting ready for Nationals since they all made the team in May, but they did not actually start working on their routines until September. They are all extremely dedicated to this sport and it all paid off when they went to nationals and did so well.
"We were happy with our results," senior Molly Koca said. "We did the best that we could for our team and our coaches were proud."
They go to three other competitions during the season and in these they also received top awards. They went to the UNO competition and got 2nd place in class A jazz. At DTU they also got 2nd place in class A jazz. Lastly at UDA regionals they got 1st place medium hip hop and 1st place medium jazz.
"After Nationals we go home and prepare for state," sophomore Emery Golliday said. "We have to change our routines because state has different rules than UDA. After state we don't have any practice until tryouts."
To these girls dance is a way to express themselves and they work very hard to make it so that they can win at most of their competitions. They are now focusing on making their way to state in hopes of winning.
About the Writer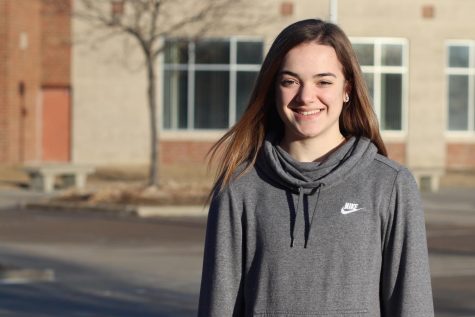 Peyton Busteed, Staff Reporter
Peyton Busteed is a sophomore and this is her first year in Broadcast Journalism. She is also involved in Student Council. In her free time she enjoys...