Swimming in circles
Mac Miller's posthumous album release gives fans what they've been missing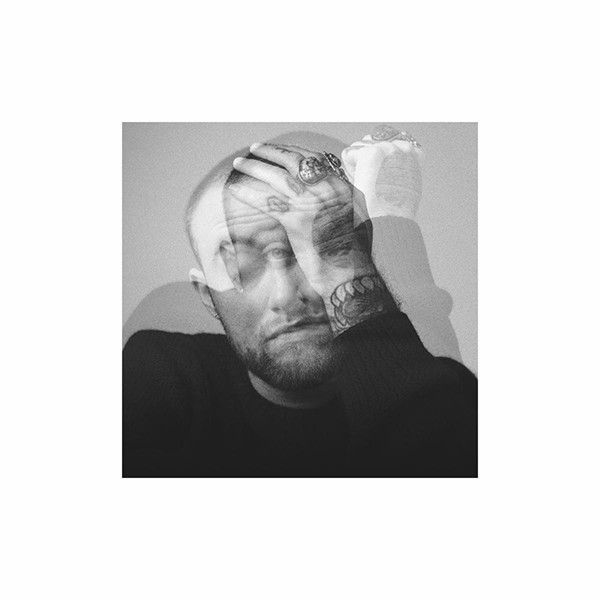 After the passing of rapper Mac Miller on September 7th, 2018, fans across the world were left struck. Miller died from an accidental drug overdose, but this didn't keep his fans from letting his music live on. Recently, Miller's family posted that they would be releasing the project he was working on before his death. Producer Jon Brion was asked by Miller's family to complete his album and to share the music fans had been longing for. 
On January 17th, 2020, he released his sixth studio album and first posthumous album, Circles. With the release of this, fans were given twelve new songs and more reasons to keep Miller's legacy living on. This album is necessarily the other half to his past release, Swimming and was revealed that Miller imagined these together as Swimming in Circles as the theme.
The first single of this album is "Circles." This title track gives a chill vibe to the start of it which sets the tone. Miller explained before his death that this song explains how he doesn't know where to go and feels like he's drowning, a reference to the album Swimming. The circles are a metaphor for Miller's never-ending life cycles. I find it extraordinary how he can put his way of life into lyrics. I personally feel like this song was a good choice as the first track and I like hearing the mood in this other than it being rap. 
"Complicated" is the next track of this album. Miller sings about the struggles of life and questions "Does it always gotta be so complicated?" This smooth, upbeat song has some very relatable lyrics and shows how even celebrities and artists don't live perfect lives. I can really feel the emotion in this song, and Miller brings out a different twist with it. Jon Bion even brought out his own vocals to help complete this wonderful song.
"Good News" was a prerelease song that came out earlier this month and was also the first song since his passing. The release of this brought much excitement to fans and gained anticipation for the full album. Miller talks about feeling negative, but everyone in his life wanting him to focus on the positive. I personally love this one and feel like it was a good choice to be released first. It gives a good sneak peek into the full album and sets the tone of all of the tracks. 
His next song "Everybody" is one of the strongest songs on this album. Miller is straight-up about life in this single and gets real about how "everybody's gotta live and everybody's gotta die." I love this song and it's one of my favorites from the whole album. The chill tone and powerful lyrics bring out some of Miller's best work. Randy Newman, an American singer and song-writer, makes an appearance in this single also to help complete the project. 
"Surf" featuring Jack Johnson takes on a smooth melody that portrays Miller's hope for life and personal growth. Producers revealed that a portion of this song was recorded in Honolulu, Hawaii, and maybe this is why we all feel at peace when listening to this musical masterpiece. When listening to the lyrics carefully it's even revealed that the word "surf" is never even mentioned in this song, which shows how Miller wanted people to search out the meaning of life themselves. 
Single "That's On Me" is another one of my personal favorites that has a catchy chorus and great background beat. This song helps express Miller's mental state while trying to help others in the same situation. I feel like this song has a lot of grief in it and it could be very relatable to griefing fans of Miller himself. The compelling guitar and chorus brings this whole track together and beautifully brings out Miller's personality.
The final track from this album "Once A Day" completes this album incredibly. Clips of Miller playing this song on the piano went viral before his death and fans fell in love with it from the start. This soft ending song was so wonderfully put together that even album producer, Bion admitted that he shed some tears hearing it in the studio. Bion explained that even though he produced the album, Miller was the sole writer and producer of this song and brought a fitting ending to Miller's final album. This song was amazing and added that special touch to this project.
I truly think that this album is one that Miller's fans will never forget and will keep close to them forever. Miller brought something special to the table that no one else could do and this is why I believe that this release was honestly incredible. It exceeded all expectations and beautifully conveyed Miller's last views of life. Miller will continue to live on through his music and hopefully this album will bring inspiration to other rappers and artists to come.