Special Musicians
An organization that allows students with special needs to experience music in a new way.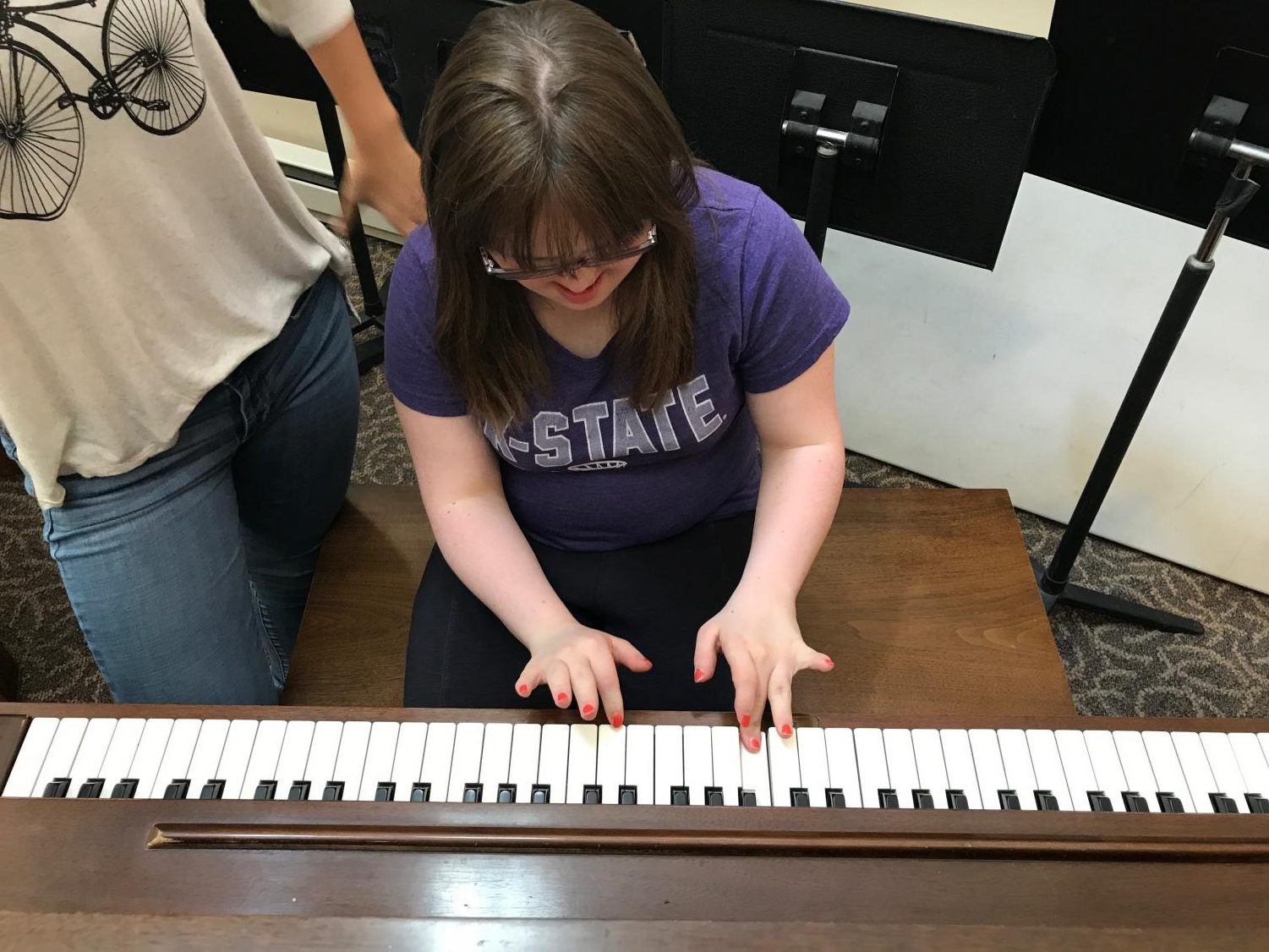 "Where words fail, music speaks."
Special Musicians, a program that junior Joanna Bai started this past August, is an organization for people with intellectual disabilities, giving them an opportunity that allows them to experience music the same way she does. Her heart and ambition is what led her to this idea of wanting to teach students and adults with disabilities how to play instruments.
"Special Musicians is a nonprofit organization in the metro area," Bai said. "It's dedicated to fostering the musical talents of students and adults with special needs."
Bai has been involved with students within the special needs program since middle school. She had two students in her Bulldog Block in 6th grade at Beadle Middle School that were in the special needs program. That is where her love for students with disabilities started. She has built many relationships with handicapped students and adults through Special Olympics, another organization that focuses on students and adults with special needs.
"I started Special Musicians after volunteering with Special Olympics," Bai said. "I wanted to offer an opportunity similar to that but with music."
Bai is involved in music inside and outside of school. She expanded her knowledge of music to others who wouldn't necessarily be given the opportunity otherwise.
They meet on Sunday's from 1:00 p.m.- 2:00 p.m. at St. Paul Lutheran Church.
There were many obstacles that Bai had to go through to get where this organization is today. She had to find insurance, sponsors, locations, volunteers and money in order to make this idea happen. Luckily, Bai found a way to handle all of these problems.
"We do it all at the church and the church has its own property insurance," Bai said. "Also, all the musicians have their own personal insurance."
In order to get this program running they needed a sponsor.
Bogart Nomad, the pastor at St. Paul Lutheran Church, stepped up.
Nomad also has a son with special needs who is a part of Special Musicians. Nomad does not regularly attend the meetings and is mainly there to support the program.
"St. Paul is very excited to have this innovative program at our church," Nomad Said.
Bai also needed volunteers to help her teach the students, Millard South junior Carly Renken and Millard North junior William Nervig help Bai teach the students. They also volunteer at Special Olympics and love spending time teaching and creating relationships with students with learning disabilities.
"Volunteers were pretty easy to come by because we all volunteered together before for Special Olympics and for the music part," Bai said. "I have been in choir and know a lot of choir people to help."
The program is completely free and a non-profit organization. So, Bai uses the donations from the parents of the musicians to buy the instruments that they use.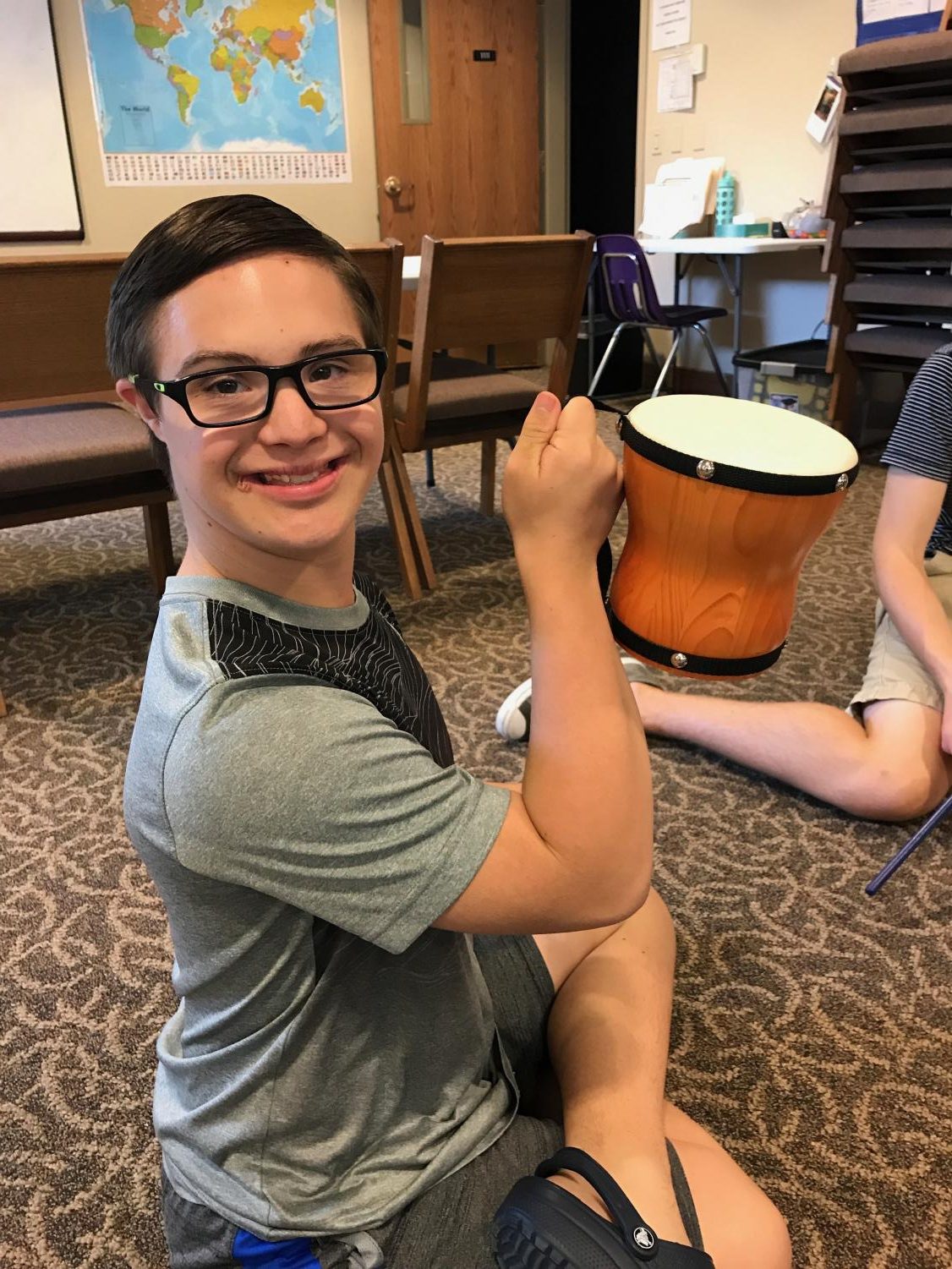 Sophomore Joey Drawl is one of the students who attend Special Musicians. He has been to many of the meetings and has been able be a part of movement within music.
"I have a lot of fun," Drawl said. "Last week I learned about rhythms and how to play the piano."
This organization's foundation is built on the inclusion of others and defying what society says.
"My favorite thing has been teaching some of the kids chords on the piano," Bai said. "But overall I really like watching the kids learn rhythms and different instruments."
Bai's drive for equality within society gave her the ability to start a movement. This movement is giving people the opportunity to experience something new and exciting that will lead to unforgettable knowledge and memories.