Please Excuse Me For Being Antisocial
Roddy Ricch releases his debut studio album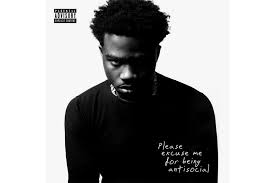 On Friday, December 6th, 2019, Roddy Ricch released his first studio album, titled "Please Excuse Me For Being Antisocial." His brand new album succeeds his first two mixtapes, Feed Tha Streets and Feed Tha Streets II. The Compton rapper released three singles prior to this album, "Start Wit Me (feat. Gunna)", "Big Stepper", and "Tip Toe (feat. A Boogie wit da Hoodie)." All three made it onto the final album.
The Compton rapper expands from what he blew up on. Songs like "Season" and "Ballin" kick started his career, but this first major album was a major opportunity to show his growth as an artist. Coming from Compton but growing up in Atlanta, Roddy brings a whole new cadence and style to the game, something hip hop as been longing for the past couple years.
The project opens up with "Intro." This could be considered one of the best Intro tracks of the year, as it switches styles halfway through. Roddy begins the track slow, talking about moving to the hills because the street life was tough, behind a few piano chords. Than, the beat hits. Ricch switches to a fast flow and his lyrics shift. He begins bragging about the come up he has made. 
The next track is one of my favorites, titled "The Box." This song has a really loud beat, covered with an insane flow by Ricch. He finds several different ways to use the phrase "The Box." After that comes "Perfect Time." This song is alright, but not a favorite. He switches his voice up a few times on this song, with a snapping beat. Not the best track by far, but not a terrible song.
The next song is "Moonwalkin (feat. Lil Durk)." This song has a pretty good melody, of Lil Durk smoothly stretching the word moonwalking. In general, it's nothing special, but just another solid track on the album. After that is my least favorite song, "Gods Eyes." I just don't like Roddy's flow on this album, as it seems a little off beat and forced. The beat behind it seems a little basic as well. 
Another really good song is eighth on the album. "Peta (feat. Meek Mill)." Is a really good song. Meek Mill carries the hook, leading up to the fire bar, "I'm rockin furs on furs, I'm probably beefing with Peta." Referencing the Animal Rights Group PETA. Meek brings a fresh style and flow to this album and has one of the best hooks on the record. 
The next four tracks are kind of lackluster however, including three songs and a skit. "Boom Boom Room" and "High Fashion (feat. Mustard)" sound a lot like tracks I would hear off of the Feed Tha Streets series. "Bacc Seat (feat. Ty Dolla $ign)" doesn't really make sense to me. Usually Ty is used for a hook on songs, but this time he doesn't carry that. It makes for a somewhat awkward track between the two.
Ricch picks it up with the next three songs however. "Roll Dice" is a solid track with a great hook. "Every day I had to roll dice" talking about when Roddy would live in the streets, rolling dice for money. "Prayers to the Trap God" is another decent track. Roddy uses another mix of high and low pitch voices, doing it better than he did earlier in the album. "Tip Toe (feat. A Boogie wit da Hoodie" is another favorite of mine. Despite being a single, the song carries its own on the record. It contains a hard trap beat, with a mixture of New York and Atlanta rap styles, showing of the hometowns the two came from.
The best song though in my opinion, easily goes to the outro track, "War Baby." This song tells a perfect story and closes out the record the best way possible. It's a slow track the whole way through. Ricch talks about how he used to be broke and have nothing, and that plays a big part in why he "flexes" his expensive clothing and money. The second time he sings the hook however, a choir backs him. Yes, an atlanta church choir sings behind him, giving an amped feel to the song and a somber way to close out the album. 
Please Excuse Me For Being Antisocial might be one of the best albums in a dull year for rap music. It was the perfect way for Roddy Ricch to debut, and if he continues the speedy growth he has shown already, he could be at the top of hip hop in just a few years.
About the Writer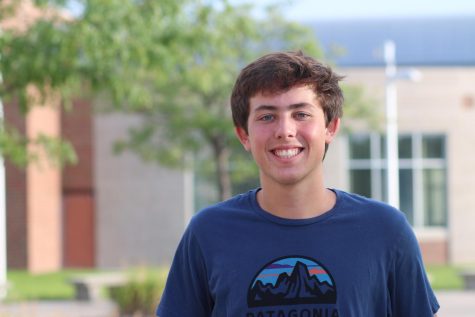 Noah Walls, Staff Reporter
Noah is a junior in his second year on the journalism staff. He loves to write stories and create broadcasts, especially about sports. Noah plays football...