Millard West hockey starts season hot
Wildcats use seven game win streak to fuel season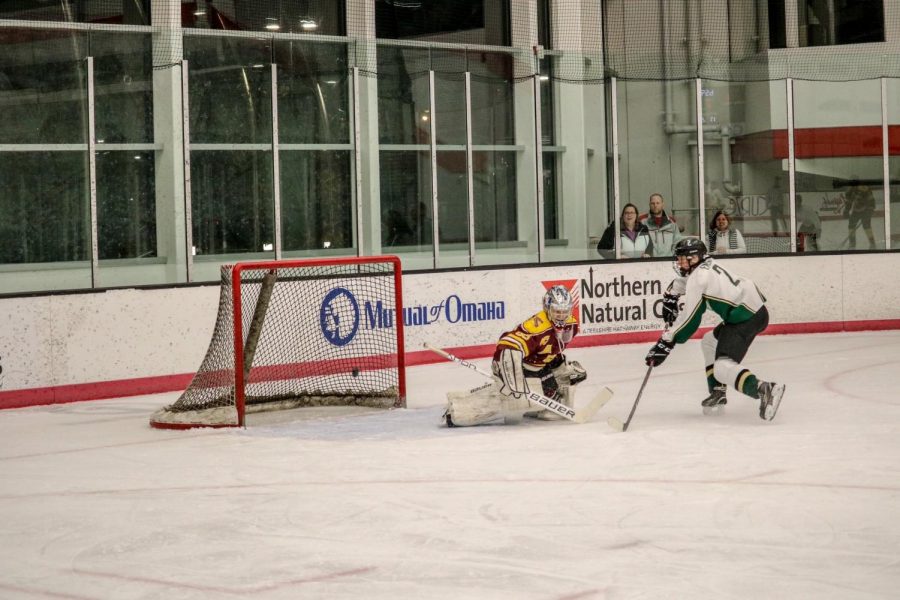 Millard West Hockey has finally gotten the year underway, starting out their season 8-2-1. The Wildcats are looking to bounce back from last season, where they went 20-10-1 and were eliminated from the playoffs after holding the second seed. So far, they've had a hot start to the year. Many of the Wildcats' wins so far have been shutouts.
The Wildcats opened up their season with a thriller. Despite their late comeback, they would drop their opener 4-3 to Creighton Prep. Their next game was also a close one. Elkhorn scored a goal while their goalie was pulled with just 1:25 left in the game, ending it in a tie. 
Millard West would then face their rival, the Millard North Mustangs. West would dominate the game 11-2, as senior forward Neil Emert would score two goals and sophomore forward Hunter Johnson would put up a hat trick.
"You always love to get your first win," Johnson said. "Obviously the hat trick is huge, but knowing we came out and played like that in a rivalry game just feels awesome."
Those two would lead the way against Tri-City in Kearney. The Wildcats took both games in a double header, thanks to two hat tricks senior Evan Christensen. They would continue to roll, beating Omaha Metro North 3-1 on their way into a rivalry game against Millard South. Through just six games, Millard West was 4-1-1, being led by Christensen and Emert with a combined 39 points.
"It's just fun to go out there and play," Emert said. "I just try to play my game and if a goal comes to me, it comes to me. I just try to do whatever I can to help my team win."
The Wildcats' run would not be stopped, they dominated defending state champions Millard South 9-3, all in thanks to five goals from Christensen. 
"You like having big games of course," Christensen said. "It's just cool to be able to finish my opportunities when they're there and help us score as much as we need."
Christensen and Emert have been almost all of the Wildcats' offense this season, as they both scored a combined four goals in the 4-0 victory over Westside. The blowouts would soon come to an end, and they would find themselves in a close one. They were able to edge past Papio 2-0, with a goal from Emert and sophomore Calvin Halverson. 
However, the dominant win streak would come to an end. Millard West and Fremont would find themselves tied in the third, where the Tigers would break the silence with an early third period goal. Only Emert would muster up a goal for Millard West in the game with just five minutes to go. Only three minutes later, Fremont struck again. Emert would have the lone goal in a 2-1 loss against Fremont.
Millard West hockey finds themselves atop the league with a 7-2-1 record, being led by Christensen with 24 total goals and 16 assists. Junior goalie Devin Dougherty is 5-1 in net this season. Millard West looks to continue holding onto their first place spot when they face the Lincoln Capitals at the Icebox.
About the Writer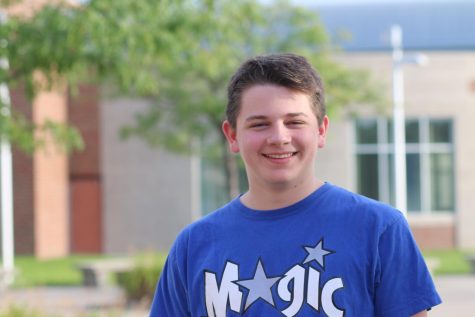 Carson Fox, Staff Reporter
Carson is a junior in his first year of journalism. He is a huge sports fan and loves keeping up with them. In his free time, he likes to hang out with...