New Boots: Chris Janson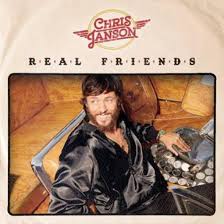 Country music has been stuck on the fence between 'bro-country', which is generally categorized as songs about women and drinking, and old school 90's country for some time now. Artists such as Florida Georgia Line bring the 'bro-country' to the scene. Jon Pardi on the other hand tries to counter the bro-country movement by producing 90's influenced albums. There is one artist though who brings an interesting mix of both subgenres: Chris Janson.
In 2015, Janson put himself on the country music map with his single "Buy Me a Boat" which he later included on his first album by the same name. Since then he produced other hits such as the fun 'bro-country'-esque "Fix a Drink" and the 90's feministic ballad "Drunk Girl" which discourages hookup culture.
On Oct. 18th, Janson released his junior album "Real Friends" featuring 13 songs.
The first song on the album is Janson's hit single "Good Vibes." This song is just an overall feel-good song that quite literally gives off good vibes. The lyrics are incredibly simple with a chorus such as "I'm gettin' them good vibes/I'm livin' this good life/I'm breathin' on God's time/And I ain't gonna waste one breath/I'm soakin' it all up…" When listening to this song there really isn't anything that can get you down.
"Good Vibes" is followed by another fun, playful song called "Check." The whole song is a fairly steady beat with a simple guitar and drum beat to back it up. Janson does switch the rhythm up just a little bit with the lyrics "To this country swagger, Porter Wagoner/Blues harp and acoustic/Boom in the box, boom in the docks, hilly billy music/Check." If listeners hadn't realized that Janson is the king of making lists into music in "Good Vibes" they can definitely tell with "Check." 
Janson strays from the upbeat party country for a softer love song with the ballad "Done." This adorable ballad is all about Janson seeing a girl for the first time and instantly being done with "all the hell I was raising, done/All the careless heartbreaking, done." He won't stop until he can give this girl everything she'd ever want in life such as "that house on a hill with a four-plank around it."
Once again Janson shows off his listing skills in "Normal People." Like the previous songs on the album, this is another laid-back song about the mundane things in life such as bills, phone plans and mortgage. This song is a friendly reminder that everyone has problems, but they just need to look at the simple things in life and take it one day at a time.
"Say About Me" is a true southern rock and 'bro-country'-infused song that is sure to get listeners pumped. In the opening verse, Janson makes in clear that "Say About Me" has rock influences with the lyrics "Yeah, but I ain't the first good ol' boy to mix country with his rock/See, I grew up in a single wide with a poster of Kid Rock." I definitely enjoy this song for the sole purpose that Janson admits that despite the fact that he makes money off of his music and has platinum records he's still just your typical redneck.
Janson slows it down again with the ballad "Hawaii on Me." This ballad is about the inevitable part of life: death. Janson asks that when he dies to not be sad and have a formal funeral ceremony but to throw a party and go to Hawaii to celebrate the life he lived. A cute touch to the song comes at the very end when listeners hear Janson's four children say "I love you dad."
As most who have ever read my reviews know, I am not a fan of 'bro-country' as it is nothing more than drinking, trucks; and women. When it comes to Janson's music, he mixes 'bro-country' and 90's country in a way that I don't mind too much. He does it in a way where even I can't help but sing along with a smile on my face. On that note alone I would give this album five stars but unfortunately, the album did feel repetitive with many of the songs sounding the same to me.
3/5
About the Contributor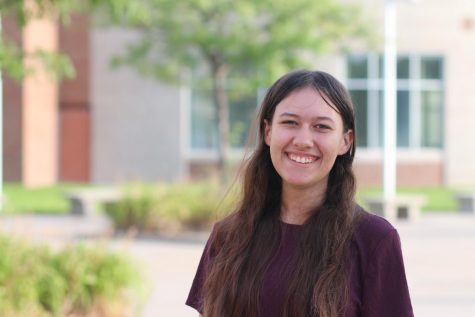 Mackenzie Gonzales, Cartoonist
Mackenzie is a senior entering her third year on the CATalyst staff. Her favorite stores to write are Entertainment and Features. She loves photography...