Baking up success
Small, downtown restaurant opens new hangout place for high school and college students
Popular hangout places for many high school and college students are coffee shops throughout Omaha. Many try to find the best place that serves the perfect pastry and a hot, steaming cup of coffee to wake them up and fill them with warmth and happiness. Farine and Four is the perfect match.
Farine and Four is a newly opened restaurant, located off Leavenworth St and Park Ave. It is a coffee chain, first created in New York City, then moved to Downtown Omaha, NE on January 30th, 2018. They are open Wednesday through Friday from 7 a.m. to 3 p.m and Saturday & Sunday from 8 a.m. to 4 p.m. It serves cappuccinos, frappuccinos, coffee, tea and cold brews for $3 to $3.75 and alcoholic drinks with prices ranging in size and certain beverages. Bakery items include croissants, cinnamon rolls, scones and muffins, but they update their items frequently throughout the seasons. 
One of my favorite, unusual add ons for a coffee restaurant is their ice cream and their hand-created bonbons. Flavors for the ice cream include lime sorbet, blood orange and vanilla creme. The bonbons are handcrafted, painted with a brush to create a galaxy looking design on them. The price for one of the chocolates is $3.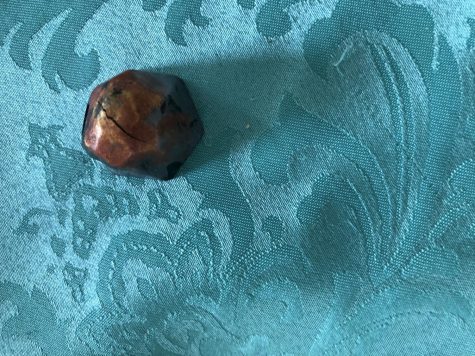 They also serve toast with avocado, breakfast to lunch sandwiches and food bowls. If wanted, customers can buy some of their bread or bagels made by their own personal baker.
The goal of their restaurant is to keep unnecessary additives and preservatives from all products. Their bread is made from only four ingredients, flour, salt, water and levain, and then with additional spices depending on what flavor they are looking for.
The restaurant is a sleek black, modern-looking building and is located in a small, busy location with multiple apartments surrounding it. The vast number of apartments and the elegant look to the restaurant attracted many people and is helping their business thrive day after day. 
A disadvantage to their business being on such a busy street is that there is less parking for their customers. They have a small vertical parking lot in front of their building that can hold 15 cars, but eventually, it adds up for people going to Farine and Four and other people parking to walk around downtown. Across from them is a bigger parking lot, but it is dirty, old and sketchy-looking, a place where not many people want to leave their car. The parking lot is located by a smaller building used for tattoos, and having to park there left me feeling overwhelmed and nervous to leave my car there for a few minutes.
After hearing such good reviews about Farine and Four, I decided to go check it out to see what this place had to offer. 
The inside of Farine and Four includes about five to six white two-seater tables. To the side of the restaurant, they have two white spinny basket chairs hanging from the ceiling, adding a different look to their coffee shop compared to others. Behind the white chairs, they have a small bar set up with about four seats.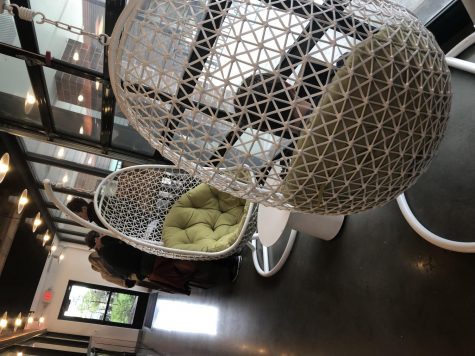 The first thing you see walking in is the front counter and the long, wide menu filled with their drinks. One thing I was confused about as I walked in was, "where is the food menu?" This was one of my favored add ons to the inside. Instead of having paper menus to look at, they decided to get a granite looking countertop and write on it with an erasable marker. I thought this was a new, great idea for a restaurant trying to become more known in the Omaha area. It is also a much easier way to change our menu since you can just write out what you have for sale today and not worry about going word by word from the printed menu. 
Some of the most popular meals offered are an egg, sausage, cheese and dill breakfast sandwich. The bread of the sandwich is freshly made the morning of and the egg is scrambled. Dill adds an extra twist, giving it a tangy taste to each bite. For lunch, you can get a beet cured salmon toast or a salmon bowl. The toast is made with their house-made bread and on top it's smothered in salmon and beets. If someone isn't into the super healthy options, they have a fried chicken sandwich offer, also put between their bread.
I selected the buttery croissant, a cappuccino and bonbons, which looked so enticing. 
The croissant was given to me in a box with their logo, ff. In between the two f's is a piece of wheat. It smelled like butter and fresh bread and was soft to the touch. Biting into it, it was crumbly and seemed to melt in my mouth with each bite. It was my favorite item that I got from Farine and Four. It cost $3 and was well worth the price.
The bonbons were a little expensive for being so petite. It only took me about two bites to eat one, and after it was gone, it seemed to be a waste of money. The bonbons are about an inch big and are very colorful on the outside. The inside is filled with caramel creme filling which is thick and rich in flavor. I thought they were quite tasty, but when I ate mine I was thinking "There goes $3 in just two bites." 
The cappuccino was not my favorite item of the food and drinks that I got from the restaurant. It took them about seven minutes to give me my drink, and by then it was not as warm and pleasant as it could've been. The amount they gave me for the price I paid did not seem fair, as they only had one size, and there wasn't much in the cup. The taste was a bitter, burnt caramel flavor that left a bad taste after swallowing it. In Farine and Four, I also couldn't find any sugar or extra sweeteners out in my drink, leaving me with plain coffee, bitter and tasteless. Overall, the drink was not what I thought it would be. 
One of the things remarkably interesting about Farine and Four is that all the food isn't only their brand name food, as they partner with other restaurants, coffee shops and cafes in the area. For the coffee they partner with Archetype Coffee. The Confectionist is where the handcrafted bonbons are created, as well as with their pastries if they want a special twist to them. Some of the other businesses they partner with are Block 16, Yoshitomo, The Boiler Room and Modern Love.
Even though they have only been in Omaha for a little more than a year and a half, Farine and Four already have a crowded business with people going out the door waiting to try their delicious food and the new specials coming out each season.
 They have had people ask to partner with them, and now have a signup sheet on their website where people can fill out a form and start selling their food and drinks with Farine and Four. The restaurant hopes by the end of this year to have lots of partners and to open up another Farine and Four somewhere else in Omaha. 
I give this restaurant a 3 out of 5 stars, they had delicious food, but some of the prices were a bit out of hand and seemed too expensive for the size I was getting. I would recommend this restaurant to anyone looking for something new to try that doesn't have all the added sugar and preservatives in their drinks and food.
About the Contributor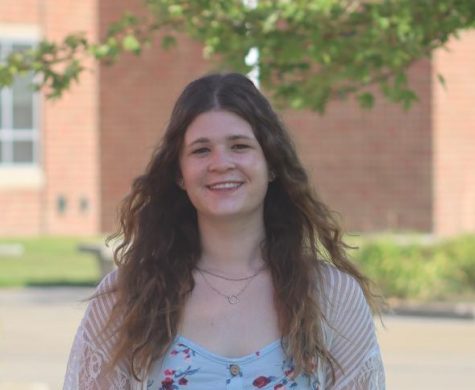 Annalise Smalley, Staff Reporter
Annalise is a senior at Millard West and is returning for her third year on the CATalyst. She loves writing food reviews for new restaurants and doing...