Reckless driving isn't a personality trait
New drivers are seeking validation through dangerous behavior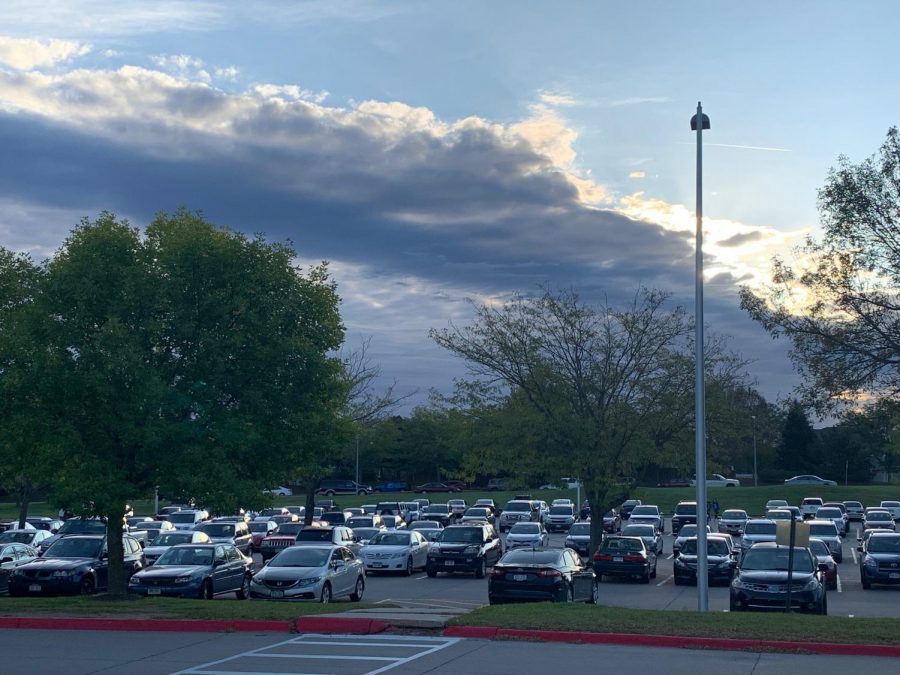 With the new school year coming in, students at Millard West High School are earning their drivers licenses. New drivers are parking in the lots and are excited to show off their cars. Many of which are making me question how they obtained their licenses.
The fast accelerations and quick turns taking place outside are creating more of a hazard for people's safety and their belongings. In the last three weeks, I have been a witness to three easily preventable car accidents. Each because of reckless driving. 
Manners such as simply not looking around at surroundings or trying to make someone else laugh are resulting in claims being filed for insurance companies and sky rocketed costs. On top of that sits the costs of car repairs.
The act of trying to be all cute and flashy with your vehicle is both immature and unnecessary. The honking horns at peers is obnoxious. The excessive speed and little distance maintained between vehicles when moving is dangerous, and the continuation of these behaviors only creates chaos among students and their vehicles. 
One would think students would have more common sense. Especially when their first car is meant to last.
It is understandable that people want to have fun and take pride in what they drive, but putting others at risk should not be the way to go about that. But in 2016, the CDC recorded that the fatal crash rate per mile driven is nearly twice as high for 16-17 year olds compared with 18-19 year olds. 
For many students, trying to leave is a hazard because drivers may not look over their shoulder or in their rear mirror. Other times, individuals will quickly accelerate toward an exit, forgetting about the kids foraging toward their cars.
I'm not saying that everyone should drive with white knuckles on the wheel and go 10 miles under the speed limit, but kids should be more aware of their surroundings and environment when pulling out of a stall.
More caution should be used on the roads, especially in a parking lot packed with new drivers trying to go home. 
Because teenagers are brand new drivers, more accidents take place in that age group. According to the CDC, "in 2016, 2,433 teens in the United States ages 16–19 were killed and 292,742 were treated in emergency departments for injuries suffered in motor vehicle crashes. That means that six teens ages 16–19 died every day due to motor vehicle crashes and hundreds more were injured."
With such high numbers, every day individuals are dying because of many accidents that are preventable. Behaviors such as looking at their phones or causing a distraction could result in a beyond minor incident. 
Along with that, the aftermath of car accidents can have a lasting effect of families. Factors such as raised insurance rates can throw off an individuals quality of life. For teens, getting added onto an insurance plan can be costly. 
According to InCharge Debt Solutions, The average annual rate quoted for a teen driver is $2,267. (This average includes all liability coverage levels.) Compare that to an average cost increase of $621 for adding a teen to the parents' policy — that means you'll pay 365 percent more by putting the teen on his or her own policy.
Once a car accident is claimed to insurance companies, rate go up, meaning prices and more money is spent to receive coverage. Not only will insurance be pricey, but the cost for damages won't be cheap. Especially if a car is a nicer model.
For many, driving like a maniac is a way to seek validation. For others, reckless driving is a personality trait. For all students, driving audaciously can is the catalyst for accidents.
About the Contributor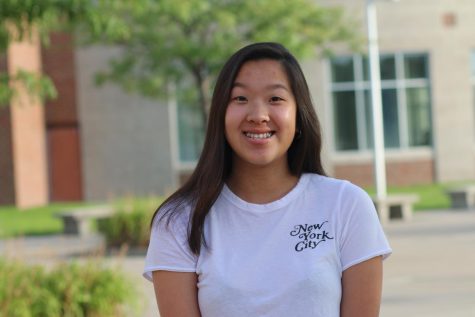 Michelle Zhang, Opinions Editor
Michelle is a junior back for her second year of writing for The Catalyst. Providing a touch a humor in each piece, Michelle intends to make each of her...