More Than a Grade
A student leader wins a prestigious World Language award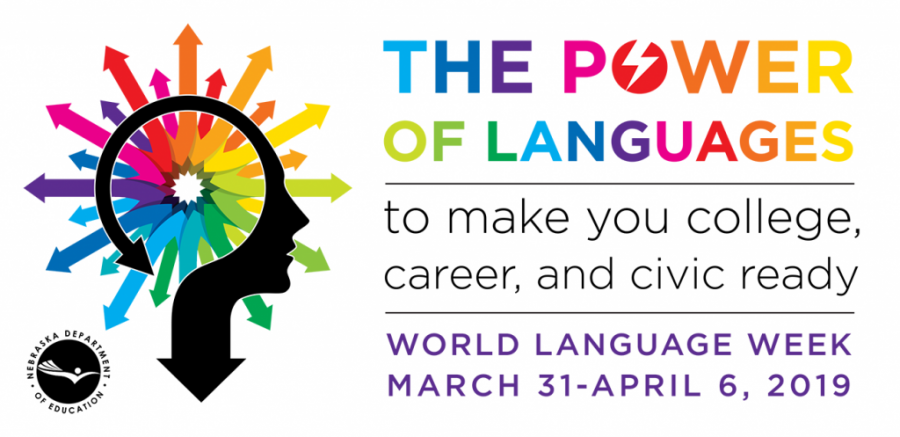 Dead silence enveloped the Black Box as the lights dimmed. Everyone backstage felt a pit in their stomachs develop as they breathed repeatedly to calm themselves before they went on stage. It was the normal feelings of an ordinary opening night, but the actors had the added task of being up close to audience members. One by one, cast members rotated in and out of the Black Box, performing their scenes in front of more than 100 people. In an hour, applause filled the room and everyone relaxed after a successful show.
Junior Brianna Nelson experienced this a little over a week ago, as she performed in the Millard West spring play Museum. She has been involved in drama, along with show choir, throughout her high school career, performing in multiple plays and choir shows. However, during the day, she is interested in something out of the spotlight.
Before her sixth grade Spanish class, Nelson did not know how the class would pan out, however, when she stepped in the door, she felt a different environment from the rest of her classes. She appreciated the hands on approach, playing games and learning music to understand the language. It was a breath of fresh air from other standard classes during the year.
That feeling carried over to eighth grade, where her curiosity about the language took off.
"There's something about the language that just interests me," Nelson said. "I would walk up to my eighth grade teacher and I would be like 'I want to know how to say this, how do I say this?' and there was something I had an interest in since I started."
Now, it has garnered her special recognition.
During World Language Week (March 31st-April 6th), Nelson won high honors as a World Language Distinguished Scholar, given to 12 students across Nebraska who demonstrate leadership in learning and appreciation for cultural diversity. To win the award, she first needed to complete an application process to be considered for the award.
"I was required to send in two writings, one in English and one in Spanish, to tell them why I deserve the award and what learning Spanish has meant to me," Nelson said. "I also had to submit a video of myself talking in Spanish so they could get a feel for my vocabulary and personality."
Even before completing writing the essays and piecing together the video, Nelson was nominated by her Honors Spanish IV/Spanish V teacher Candida Kraska for the award.
"Initially, there was an invitation by the Nebraska Department of Education World Languages Division for nominations," Kraska said. "They were looking for excellent Spanish students who were also leaders, who weren't afraid to use their abilities. I thought for a couple days as to how I looked at my different students and I selected Bri. And then it was my responsibility to give a picture of why I thought she was an outstanding World Language student."
Kraska attributed Nelson's leadership and work ethic as to why she would make an outstanding World Language Distinguished Scholar nominee. She saw someone who went beyond in her learning and leadership, someone who didn't only care about the letter of her grade, but the information she would retain and use in the future.
"I saw a very serious individual when it came to her learning," Kraska said. "I saw an eagerness in her to want to know more, not just the basics. To want the 'why' and the 'how'. What I notice from her classwork is that she's open to ideas. She stays on task, focused and came up with options. She wanted to make sure the people in her groups did the best possible job they could do."
Both Neslon and Kraska have been able to build a relationship not only through Spanish, but in the Millard West Theatre Department, where Kraska helps out in creating costumes for the actors. Since Nelson has acted in numerous shows, their bond has been able to grow as a result of them working on the same productions.
"We have had social understanding between both of us, but I think I've developed a relationship between us where she knows she can come to me for assistance or help," Kraska said. "Our relationship in drama has strengthened that. She has no problems questioning for the sake of her understanding."
The curiosity that sparked in middle school has grown to one of Nelson's favorite subjects to study, leading her to a prestigious award for excellent leadership and work-ethic skills and a strong bond with her Spanish teacher. She will certainly utilize the language in the future, making it a staple for the rest of her life.
About the Writer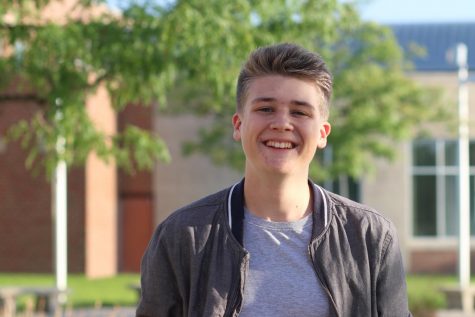 Edison Geiler, MWHS Wildcat News Editor-in-Chief
Eddie is a junior returning for his second year on the CATalyst staff. He loves writing opinion pieces, but he hopes to expand his portfolio this year...