New Voices Bill hits Nebraska Senate Floor
Nebraska legislation introduced to give rights to student journalists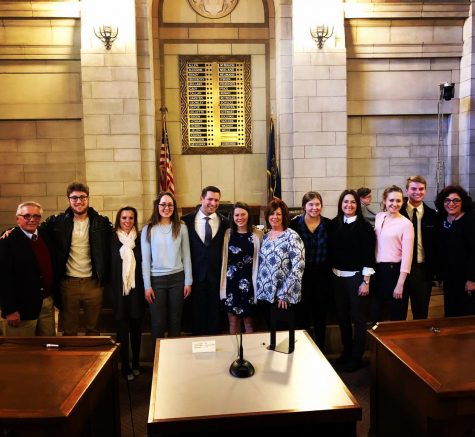 Nebraska State Legislature has changed history in passing a bill through the committee: laws giving student journalists freer rights.
Introduced as Legislative Bill (LB) 206, it attempts to give high school and college student journalists and their advisers more protection to write stories they feel are important to them. It also takes the retaliation ability away from schools who seek to punish their advisers who have published articles the administration does not feel are appropriate, but still follow ethical journalism. This legislation's goal is to remove the Supreme Court case Hazelwood versus Kuhlmeier, where the court ruled that the school had the right to remove stories written as part of the journalism class.
According to Frank LoMonte, a national student press rights advocate, "schools have been given a blank check of censorship authority," in the court case of Hazelwood v Kuhlmeier. LoMonte thinks that administrators have almost every loophole of the law figured out to keep a story out of the school newspaper if they want.
In this Supreme Court case, schools were given the authority to regulate the content of school newspapers as long as such regulation is reasonably related to legitimate pedagogical (pertinent to teaching) concerns.
This bill was put forth by State Senator Adam Morfeld of Lincoln who had his own experience with censorship in high school. Morfeld is one of the first lawmakers in Nebraska to openly support student journalists.
"It is essential that young student journalists in Nebraska have constitutional and statutory protection against censorship," Morefield said. "So that we build a new generation of journalists ready to inform others and strengthen our democracy."
Legislative Bill 206 was introduced Feb. 1, and passed the Judiciary Committee a few weeks later, making this the first legislation for student journalist's rights to pass the committee. With clauses within the bill that give students the right to write important stories and learn how journalism works as a career.
When it passed committee, it was changed to remove a clause that gives immunity to schools that may fear a lawsuit over what the school newspaper publishes. This was done because chairperson of the Judiciary Committee Senator Steve Lathrop.
Cathy Kuhlmeier from the Supreme Court case Hazelwood v. Kuhlmeier appeared with the Student Press Law Center to testify for this bill saying, that her own son has faced censorship in his school newspaper. She told her story of the Supreme Court case and she felt that Nebraska could do better in making laws to protect their students.
Now that it has passed committee, it moves to the floor where the entire Senate will vote to either pass or not pass this bill. Since a bill on this subject has never reached the Senate floor, no one knows exactly what to expect from the floor vote.
Each senator has the right to fast track the voting order for one bill they think is the most important that they have proposed. Morefield hasn't started which bill he will use his fast track on, but Nebraska is not the only state that has recently put forth legislation to improve student journalist's rights.
Along with 14 states already have laws in place and nine states are implementing new legislation towards protections for student journalists. This puts Nebraska on the front lines for student right's advantages in America.
Leave a Comment
About the Contributor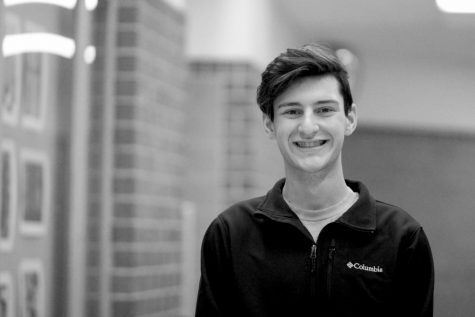 Trevor Lueck, Staff Writer
Trevor is kicking off his third year in journalism as a senior. In his last year, he enjoyed writing columns, hard news, entertainment reviews and producing...