One Team One Dream
Varsity cheerleading team competes at the 2019 Nationals
Hang on for a minute...we're trying to find some more stories you might like.
Stepping off the plane in Orlando, the Millard West Cheer team was thrilled to get to come back and compete once again. With 10 national titles under their belt they had more determination to make it eleven.
The National High School Cheerleading Championship (NHSCC) is an annual competition that is held at the ESPN Arena in Orlando, Florida. On Sunday Feb. 10th, The Millard West Varsity Competition Cheer team competed in the small varsity non-building division. The team competed against 12 other teams from throughout the country.
The team has won two consecutive titles in a row in the past two years and worked all year to reach their goal of a three-peat this season and take home another white jacket.
"We have worked very hard this year with the help of our coach Stef to be able to perform a top notch routine," senior Kamry Rasmussen said. "Being able to get another white jacket would be a remarkable accomplishment not just for me, but for Millard West cheer."
This year was different than other years due to having to compete twice. All the teams in the small varsity division had to compete twice because the amount of teams competing was over seven schools. Having to compete twice meant that the team would need to push themselves more than ever. With many teams in the division, the judges had the teams perform the first time to critique and get a first impression of them. After making decisions, the top 7 teams then advanced to finals.
The team's first performance resulted with zero deductions, the routine also had plenty of difficulty, which helped them get them into finals. Giving them the chance to compete their routine one last time.
"Being able to perform twice on a national stage and show our routine to the judges one last time is a great opportunity," junior Morgan McDonnell said. "As a team we felt really confident going into finals."
After competing once more in finals as well as the other six teams, it was all in the judges' hands to make the final decision of which team  would walk away with the title and white jackets.
As awards started, placements were given out one at a time to the top six schools,it finally came down to two, Millard West and Miamisburg. Ultimately, the Wildcats took home second place.
"We may have not came home with the white jackets but I am extremely proud of my team  , senior Taylor Evans said. "We gave it our all and that's all that matters."
Even though they did not bring home another white jacket the team was proud of all the work they have done this season. Just days after Nationals the girls headed home and straight to compete at State one last time on February 14th.

About the Writer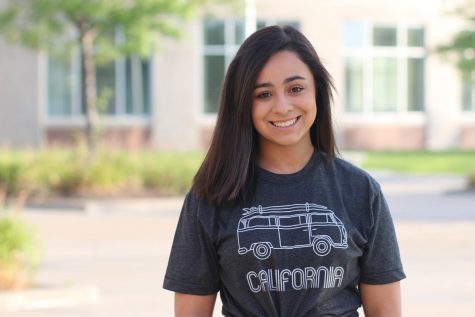 Jasmine Hermosillo-Padilla, Staff Reporter
Jasmine is a junior at Millard West and this is her second year on the CATalyst staff. She loves to meet new people and learn their stories and who they...