Girls Golf Goes Strong
The girls golf team took home the metro championship
Hang on for a minute...we're trying to find some more stories you might like.
On Sept 25th, the girls golf team had the Metro Tournament at Elmwood Golf Course. The team was not favored to win, and it was a very tough tournament but the team played well. It was not an individual performance, as they all performed well. With the rain and wind lingering, they didn't expect to play as well.  
The week prior, the girls prepared for one of the biggest tournaments of the year.The Metro Tournament is a battle of all the best teams in Omaha, so it helped the team boost their confidence heading into the upcoming tournaments.
"I went out and practiced a lot with my team and I worked out by myself," junior Hailey Reavis said. "I also mentally prepared myself for the rain and the weather so I knew that I would be ready."
With all of the preparation, the team shot a school record 324 as a team, and took home the Metro Championship. Reavis' hard work at practice paid off, as she shot an 87 to help her team shoot the record score.
Most of the girls were very nervous for the tournament because they knew they could be the first team to win in school history. But they were also very confident. The team had a lot of preparation for the big tournament. The day before, they had a  triangular at Tiburon golf course and that helped set the mood for metros. The seniors all performed well, and they helped lead their team and keep them confident and performing well.
"Millard West has never performed well at Metros," Senior Shelby Bergholz said. " But I personally knew we had a chance of winning, but I didn't think it would actually happen."
Bergholz shot a 76 to help her team win metros. Following up that fantastic performance, she shot an 85 at districts and took home third place.
Along with Bergholz, junior Maddy Kolar shot a 105, and senior Brie Wakefield shot an 87 to help their team stay on top.
Senior Izzi Puk had one of the top scores on the team, helping them take home Metros and Districts. She shot the top score at districts, 79, and took home first place.
"I think it's all about having fun with your team," Puk said. "The more fun you have, and the looser you play, the better the outcome."
With the girls golf team having a week to remember after performing well and winning both Metros and Districts, they prepare for the state tournament in Norfolk on October 8th and 9th.

About the Writer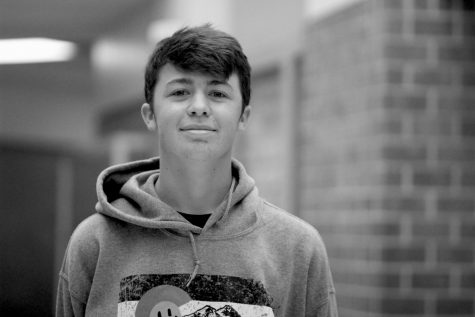 Alexander Hay, Staff Writer
Xander is in his first year of Advanced Journalism. He is a junior and enjoys writing stories about sports. He plays baseball for Millard West and also...