Teenage Hero
Life's obstacles don't stop her from having a big heart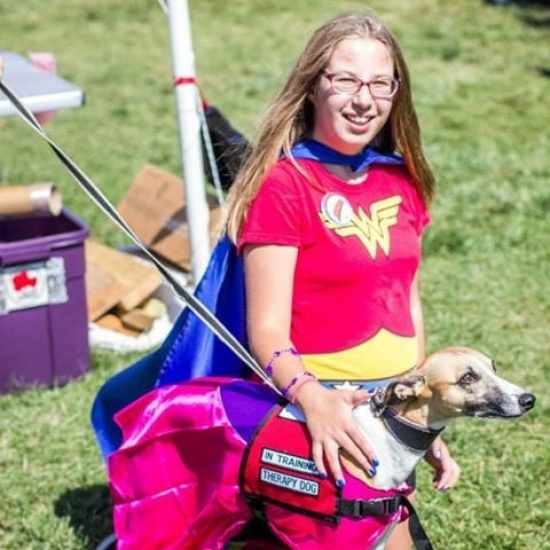 Hang on for a minute...we're trying to find some more stories you might like.
Dealing with high school can be difficult for anyone. Juggling sports, homework and family issues can cause a lot of stress for students.
But for junior Ashley Dubas, this struggle is harder.
Dubas needed multiple surgeries because she was born with a Congenital Heart Defect (CHD), an abnormal heart structure, whether that be large or narrow vessels, holes between the chamber's different parts, leaky valves, or the heart could even be constructed the wrong way. She has undergone two surgeries since birth.
During her second surgery, Dubas experienced a stroke. She has had to relearn how to live her life, making everyday tasks even harder for her, but Dubas isn't alone in her struggle, her family has helped her through it all.
"She's my older sister, I look up to her," Ashley's sister Nicole Dubas said. "She has been so strong throughout her life and it's inspiring. Even with her disability, my sister has been positive about all of it."
Dubas has done so much to encourage other kids with heart defects, she is a role model that they look up to. Dubas is also a spokesperson for the Heart Heroes Foundation and she helps her mom gives out capes to anyone who shows up for the runs.
Dubas's mom wrote a book in order to inspire other families with similar life struggles. Miracle of Belief: The Story of a Six-Year-Old Heart Hero: by Sondra Dubas, is about the 63-day struggle that she and her husband, Tim Dubas, went through. Tim and Sondra Dubas had to keep their newborn in the intensive care unit (ICU) for about two months while doctors did what they could to save Dubas's life. The book has helped many families cope with the same struggles as the Dubas family.
"She shows them that, even though they may have special medical needs and go through hard times, they can overcome their obstacles," Sondra said. "My daughter has gone through so much in her short life, most people don't experience this at all or until they are older. Writing my book has helped many families get through the same thing that affected me and my husband years ago."
Dubas's family has helped her through so much throughout her lifetime, and that includes starting the Heart Heroes foundation. This foundation was made to help raise money to fund CHD research and inform people about what a Congenital Heart Defect is. The foundation also provide support for parents that have kids with CHD
The Heart Heroes foundation has multiple runs each year that help raise money for families. The foundation also does certain fundraising activities in local schools including the Coins for a Cause drive. This coin drive is helping raise more money for the Heart Heroes Super Hero Walk on September 23rd. The money donated at the walks and all the money collected from the coin drive will go into research on CHD and towards surgeries for those who need it. The money is collected throughout the day of the walks. There are booths that give out complimentary items such as pens, sunglasses, balloon animals and candy.  
"I love helping my mom with the runs and talking with the younger kids that come," Dubas said. "I like seeing people in school help out with all the different fundraisers."
Ashley Dubas has inspired so many lives, whether that be other kids with CHD or other people in the community. Dubas is a Heart Hero.

About the Writer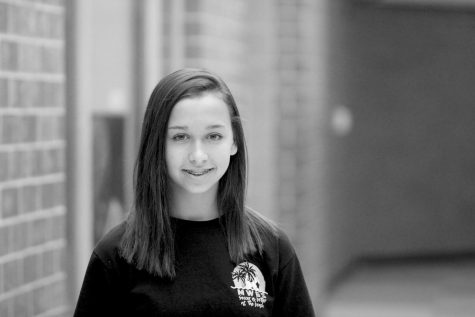 Kiersten Watkins, Staff Writer
Kiersten is a sophomore and this is her first year on the Advanced Journalism staff. She enjoys taking pictures of different activities. Along with journalism,...