The best kept secret
Senior linebacker is known not just for his play on the field, but his humility off it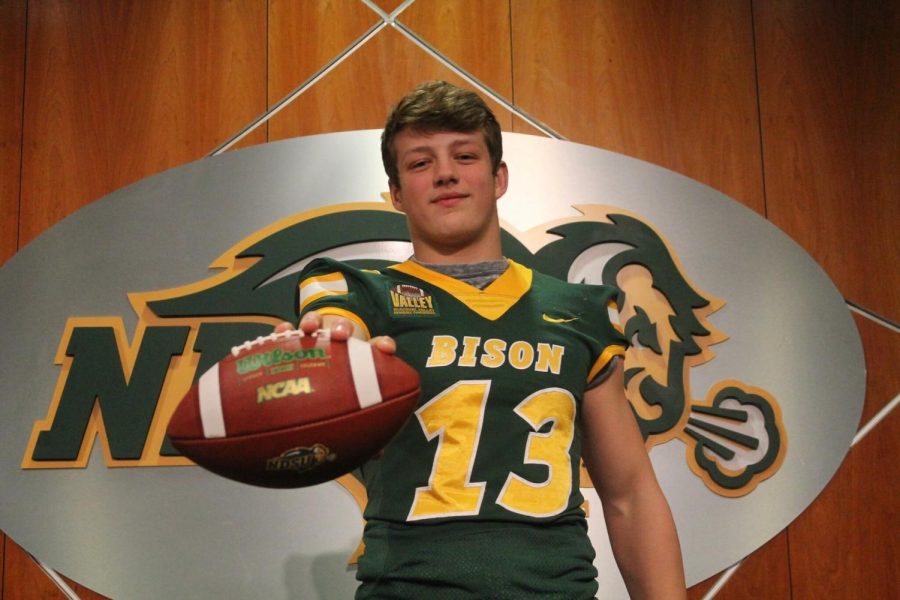 At the beginning of the 2019 football season, then junior James Conway started the year working as a part of the Wildcats tight end group, not knowing what he would contribute to the team at that point.
He finished the season with 106 tackles and an All-Metro selection at linebacker.
Now Conway, a senior, is one of the best kept secrets in the entire state football realm. He gained a reputation as a field general, as well as a leader that keeps his defense grounded as much as he can. After being plugged in at linebacker last season, he has now found that his future into college football will lead in with that position, and he's consistently proven why he is one of the best linebackers in the state. 
Despite an unusual, rough season for the Wildcats, Conway has been a total bright spot for the team. No matter who the opponent is, he is consistently racking up tackles left and right, leading the defense. Any senior or family member who has attended games has the phrase "tackle made by Conway" stuck in their head after his incredible performances on the field.
He began football when he was young, being introduced to it by his older brother. Playing it ever since, he's been full steam ahead when it comes to the sport, making it a priority to consistently get better. It was even hard for James when he had to quarantine for two weeks during the summer, disrupting the grind he had longed for over the initial spring time off due to COVID-19. 
"It was a tough setback at the time," Conway said. "I had been building up a routine and a grind throughout the summer and I wanted to get back to work. It was all fine because my coaches and teammates helped me make sure I got caught up with everything when I returned."
That's a work ethic James received from his family as well as seeing other alumni. He always wanted to be successful at whatever he put his mind to, whether it be the play in front of him on the field or a lawn that needed to be mowed outside. James was always ready to work and not only get the job done, but get it done the correct way.
"He's the hard working type of player," Millard West head coach Kirk Peterson said in August. "He's always going to find a way to get better." 
Three Ivy League schools have been going after him so far, Penn, Dartmouth, and Columbia. Two other FCS schools have his interest also, Fordham and Lehigh. A true dark horse for Conway is NCAA Division One-FCS powerhouse North Dakota State, a school that has won the national championship eight of the last nine years. Conway was able to visit the prestigious program just before the pandemic in March. 
"He's been such a good teammate," senior Dustin hatch said. "Being with him for all these years he's just a natural leader that you want to go into battle with."
There's a lot of memories stuck in James' head from his time as a Wildcat. The Grand Island game sticks out to him, as he remembers a grueling night where Millard West started off slow, but ended up rolling. He remembers the slugfest that he went through on defense to hold the Islanders to just a touchdown in a 20-7 win. 
Conways says he's been blessed to be a part of this program. While being one of the best kept secrets in the state, he has continuously produced for his team on the field, while being one of the most genuine people off the field. He wants to be remembered as someone who was there as a true teammate, not just another player. A lot of times, the best kept secrets are actually hiding in plain sight.
About the Writer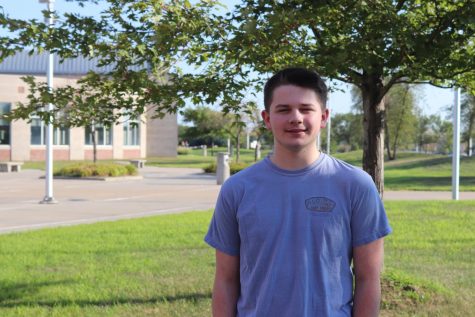 Carson Fox, Staff Reporter
Carson is a senior in his second year of journalism. He is a huge sports fan and loves keeping up with them. In his free time, he likes to hang out with...