Wildcats compete well in wrestling State tournament
Senior Ethan Valencia places second in his respective weight class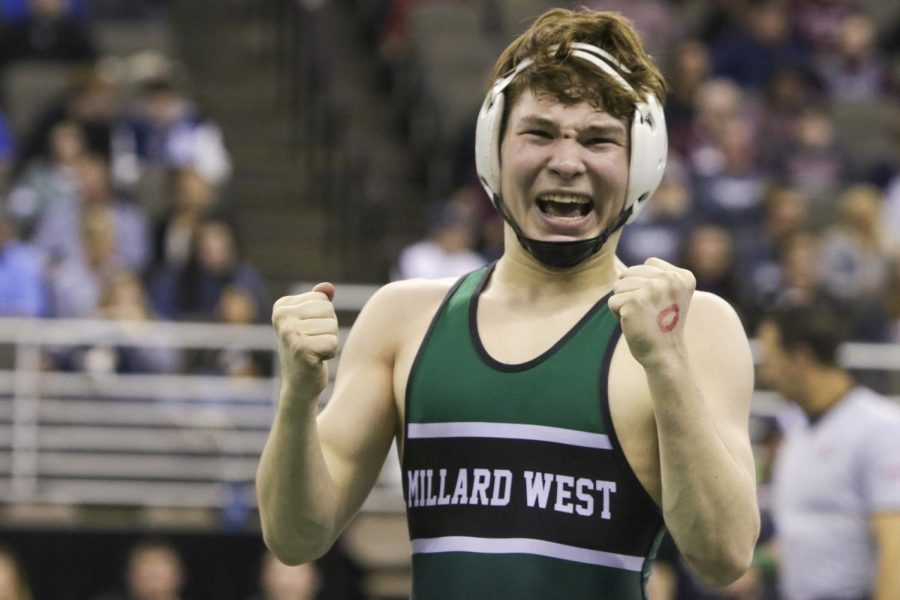 There were five Wildcats that wrestled in the State tournament, senior Wyatt May in A120, senior Nate Harthman in A126, senior Ethan Valencia in A160, junior Ryan Kockovsky in A220, and junior Cj Ziemba in A285. Millard West has brought home eight individual State championships with those being Steve Griese in 2003 for Millard West's first one, Brandon Yost in 2011, three straight from Harrison Phillips from 2012-14, Jack Huffman in 2016 and then again in 2018, and finally Camden Russell in 2019. Millard West looks to add on to this list when they compete in the State tournament. 
Starting off, Wyatt May competed in the A120 weight class. He was A3 third seed so he played overall second seed Devon Mahone from Omaha North. Wyatt pulled off the upset and moved into the winners bracket. In the next round, he faced off against A1 first seed Garrett Grice from Bellevue East. Sadly, he was unable to win the match and was moved down to the loser's bracket. In a fight for third place in the A120 tournament, he first faced off against overall first seed Hunter Nagatani from Kearney high school. Mays was able to pull off another upset to move to the third place semifinals. In the semifinals, Mays went up against school rival Joel Adams from Millard South. Mays lost the match to finish sixth in the A120 weight class.
Nate Harthman represented the Wildcats in the A126 weight class. Harthman also started as the A3 third seed and played overall second seed Jaylan Ruffin from North Platte Harthman was soundly defeated and was moved to the third place bracket. In the first round of the loser's bracket Harthman faced off against Aiden Robertson from Millard South. He won the match and advanced to the next round. He then matched up against Grant Moraski from Bellevue East, he easily won the match. In the quarterfinals for third place, Harthman played third overall seed Sammy Rubino from Omaha Burke. He was able to pull off the upset and advanced to semifinals to face off against first overall seed Rylie Steele from Kearney. Harthman's streak ended as he lost the match and still had one more match from fifth place. In the fifth place match, Harthman faced Ryan Turner from Omaha Central. Sadly, Harthman was unable to pull it off and ended sixth in the A126 weight class.
"I was impressed with myself the whole tournament, I knew all my hard work paid off. Obviously I was looking for first place but I'm very happy with where I placed," Harthman said.
Next, Ethan Valencia played in the A160 weight class. Valencia started out as the A3 first seed and in the first round he faced off against William Mccann from Bellevue West. He won the match so he was put into the winner's bracket. In his first game in the winner's bracket, he matched up against Guillermo Espinoza from Millard North. Valencia took the victory and moved on. He then faced Brogan Zegers from Lincoln Southeast in the semifinals. He was able to win the match and move onto the championship where he would go up against Maxx Mayfield from Lincoln East. Valencia came up short and placed second in the whole A160 weight class.
"It is very humiling to say you placed second out of so many great wrestlers and it just really shows how competitive the whole tournament is," Valencia said.
Ryan Kocovsky competed in the A220 weight class tournament. He started off as the A3 fourth seed. In the first round, he went up against Orlando Hernandez from Omaha North where Kocovsky was unable to pull out the win to get sent to the loser's bracket early. In his first game in the loser's bracket, he faced Cody Genetti from Lincoln Southeast. Kocovsky again went down where his tournament was ended in just two matches.
Finally CJ Ziemba represented in the A285 weight class. He went up against Zephaniah Sivels from Millard North. Ziemba lost the match to also get bumped down to the third place bracket. He wasn't able to move on after that as he was defeated by Jacob Ngeleka from South Sioux City. 
"No matter what happens I know I wasn't placed in state by accident. We all work hard all year to get to this point," Ziemba said.
The Wildcats were unable to bring home a State title but Ethan Valencia came very close as he got second. They will look to work even harder next year and hopefully bring one home for the Cats.   
About the Writer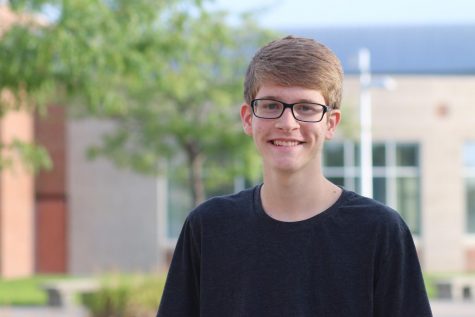 Hayden Cole, Staff Reporter
Hayden is a junior at Millard West and this will be his first year on the Advanced Journalism staff. He loves sports and can't stay away from it. In...