Wildcats roll over Storm in quarterfinals
Millard West fights off second quarter surge to advance to semifinals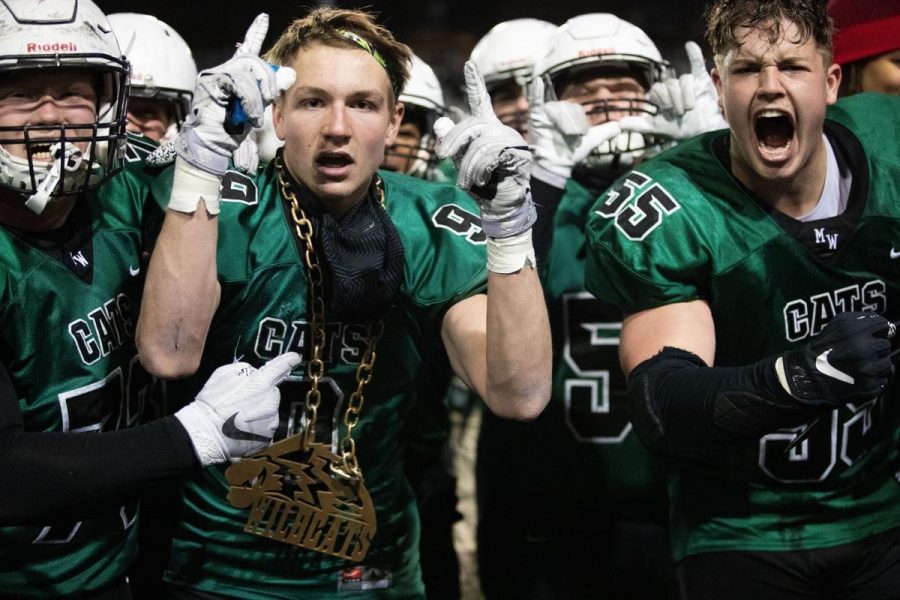 On Friday, November 8th, the first seed Millard West Wildcats hosted the ninth seed Elkhorn South Storm in the quarterfinals matchup. Millard West came into the game with a perfect 10-0 record, and Elkhorn South came in with a 7-3 record. This would be the first time that these teams have met in football. After a lot of trash talking, flag planting, and Twitter beef, these two teams were ready to battle for a chance to play Bellevue West in the semifinals. 
The game opened up as smooth as it could for the Wildcats. On Elkhorn South's first drive, an early fumble led to a three play touchdown drive from west. Senior quarterback Tristan Gomes capped it off with a one yard touchdown run, just two minutes into the game. Millard West kept their momentum, into another Gomes touchdown run. The Wildcats led with a huge 14-0 lead.
But that would change, turnovers were a problem for Millard West, as they would wind up with three fumbles, all coming at crucial points in drives. This would shift the momentum into the Storm's favor. Near the end of the first half, Storm senior Eli Hustad would take it 65 yards to the house, cutting the lead to a touchdown. 
Hustad did it all for Elkhorn South, as he would pick it off just two plays later and take it all the way to the Wildcat six. He would punch in a touchdown and it was all tied up.
"I guess overcoming that was a big challenge," senior receiver Dalys Beanum said. "I think our ability to respond to a few quick plays was key."
Responding is what Millard West has done best. With just 29 seconds left, Gomes found senior receiver Kaedyn Odermann for a 53 yard explosion. Going into halftime, the Wildcats had the lead. They would never look back
Halfway through the third quarter, Gomes punched in his third rushing touchdown of the night. The Wildcat defense would hold Elkhorn South the whole half. The Storm were unable to get anything on offense.
"Once we had the lead we knew we couldn't let them back in," junior linebacker James Conway said. "They had been great all game but we knew it was our job now to keep them out of it."
After the second quarter Hustad run, Elkhorn South didn't score the rest of the game. Midway through the fourth quarter, Gomes capped off a near flawless performance with his fourth rushing touchdown. Millard West would cruise through to a 35-14 victory, keeping their state title hopes alive.
"It's a huge win," Kaedyn Odermann said. "You want to keep winning but we just have to take it a game at a time."
Millard West will battle fourth seed Bellevue West on Friday. This is the most anticipated matchup of the year, as both teams are the only undefeated teams remaining in Class A, and have been the consensus one and two team all season.
About the Writer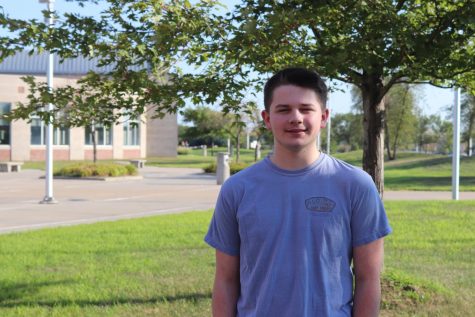 Carson Fox, Staff Reporter
Carson is a senior in his second year of journalism. He is a huge sports fan and loves keeping up with them. In his free time, he likes to hang out with...