Large crowds turn out to celebrate Millard
Millard Days continues 54 year annual fun, family tradition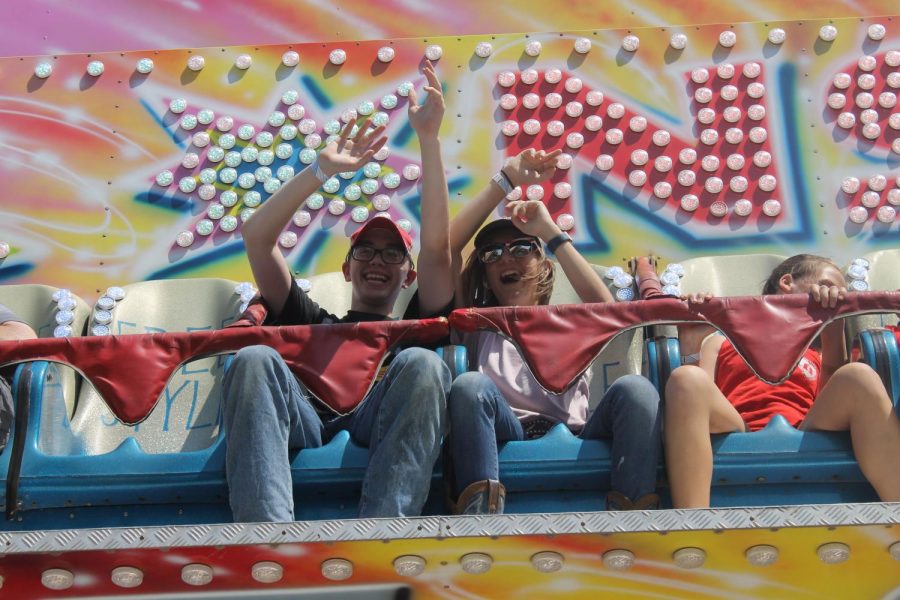 Millard held its 54th annual Millard Days parade and celebration of the community on Saturday, Aug. 26.
In 1964, the first Millard Days was held in the park as a barbeque. The barbeque was held to celebrate a successful charter year. Over the years, Millard Days has evolved into a week of festivities with a carnival and parade.
The Millard Days Parade is two hours filled with floats, clowns, classic cars, dancing and music. Millard West High School Cheer, Dance team, Color Guard, Winter Guard and Marching Band attended the parade.
"To prepare for the parade we practiced where to march in the parking lot and on the track," sophomore Mary Rose Scharpenburg said. "We practiced for an hour every Thursday for about a month. It was very exciting listening to the crowd cheer us on."
Marching Band was not the only group to perform in the parade. Color and Winter Guard performed, too.
The parade draws in thousand of people from all over the community together to celebrate.
"The parade was pretty fun to watch," freshman Riley Logelin said. "My favorite part was seeing Millard West Cheer, especially my friend Maddie Unger."
There were 77 groups walking in the parade. Everyone from politicians like Mayor Jean Stother and Governor Don Bacon to the Girl Scouts of America.
This years Grand Marshals were Butch and Mary Lindley. Butch Lindley opened Lindley Clothing in 1960. Butch  Lindley served as a member and president of the Millard Lions Club. In 2012, he was inducted onto the Millard Business Association Hall of Fame.
Millard Days includes a week-long carnival. Open to all ages, the carnival is filled with rides and games.
The carnival is very popular with middle and high school students.
Rides included the ferris wheel, carousel and bumper cars. Other classics were the Tilt-A-Whirl and The Zipper.
Attendees could try their luck at games like balloon pop, and at each game, players had the chance to win prizes.
"The carnival was big and had a lot of people and rides everywhere," freshman Mackenzie Needham said. "I loved going on all the rides. My favorite rides were the Free Style and The Zipper."
Millard Days Inc's achieved its mission to strive for community betterment, benevolence in charitable, educational and public service within the Millard School district of Omaha, Douglas County, Nebraska commonly known as Millard.