Inspired by Adventure
Entrepreneur makes plans for new business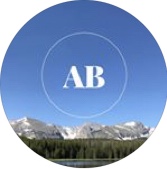 Hang on for a minute...we're trying to find some more stories you might like.
Although he has always been very interested in hiking, being cooped up in the suburbs of Omaha, Nebraska has left senior Ben Blumenthal only dreaming of exploring the great natural landscapes of America.
While researching for his long awaited trip, he noticed that all the information regarding gear could be very overwhelming for new hikers. This inspired him to start planning for his newest business, Adventure Box, a monthly subscription box that brings valuable gear to hikers right to their front doors.
"It has always been a dream of mine to hike the appalachian trail and now that I'm a senior I've looking more seriously into it," Blumenthal said. "Once I got into trying to research all the gear that is needed, I quickly noticed that products were expensive and so much research had to go into learning what you really needed. I figured Adventure Box could be a way to combat that trend."
Once Blumenthal became inspired, he quickly ran with is idea and started making detailed plans on how he would run his business once he got enough financial backing.
"I've registered Adventure Box as an official LLC in the state of Nebraska and have drawn up very detailed marketing and business plans," Blumenthal said. "I've also gone as far as contacting possible suppliers who would be willing to sell products at lower prices to put in the adventure box."
All this planning has returned fruitful for Blumenthal  as he's already gotten 500 dollars from seed investors at UNO to start the business.
"I went to a business pitch competition at UNO against other aspiring entrepreneurs," Blumenthal said. "Last year I won $300 dollars from the competition and this year I came back and won another $200 this year."
Although Blumenthal is yet to fully execute his hikers subscription box, he has had plenty of experience of doing business as a student as Blumenthal has gone on various business ventures from selling hot sauce, to selling mugs with motivational quotes. His long time business partner in all these projects, Ryan Nyffeler, thinks very highly of Blumenthal and believes he has special skills that would help him in the world of business.
"Ben is intelligent in business in the legal sense," Nyffeler said. " He knows what's needed in legal parts of the operation like documents and statistics. All the small details that people wouldn't think of while being an entrepreneur."
Whether it's organizing a subscription box for hikers, selling hot sauce, or mugs, Blumenthal is in love with business. He sees it as his creative outlet as he enjoys the challenge of making money out of an idea.
"I see a game within business," Blumenthal said. "There's always something you can buy and sell. I like being creative to find solutions within a business to see what works and what doesn't."
Now a senior, Blumenthal is planning on going to the University of Iowa to study economics as he believes it will make him an even stronger and smarter business man. He hopes to continue building Adventure Box to possibly make it into a running business that will give him even more experience as an entrepreneur that he could use on other future projects.

About the Writer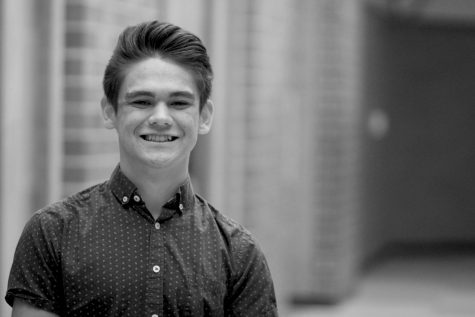 Gabe Paredes, Entertainment Editor
A Venezuela native, Gabe is fluent in both English and Spanish. Gabe's entrance into the Journalism scene was rare and sudden, but he has enjoyed every...