Swip Swap
Laptop Batteries are Replaced for Juniors and Seniors
Hang on for a minute...we're trying to find some more stories you might like.
This past week, from November 8th the 13th, the Millard West Industrial Technology department teamed up with HP to replace the batteries of the laptops given to the juniors and seniors.
The sudden urge to replace the batteries stemmed from numerous problems dealing with the batteries of the 7,900 HP x360 models overheating and even melting. Although none of these accidents occurred at a Millard Public School, the school's administration, I.T department and HP decided it was safer to replace all the batteries in these models to ensure student safety.
The laptop check-in, replacement and return were carefully coordinated and executed by all parties involved. Except for a minor inconvenience with the snow last Friday, which lead to some students being late to school, the procedure received little to no setbacks.
"This whole process was made possible through the collaboration between the school's staff, HP and Millard Public Schools," Secondary Education Technology Facilitator Joe Kuehl said. "Without this collaboration, none of this would be possible."
As for the students, however, some may have experienced a greater impact than others because they were without their laptops for a day.
"It was kind of hard not having my laptop for almost a day, especially since I have two computer science classes," senior Gracyn Green said. "We have incorporated our student laptops so much into our daily school work, it is kind of difficult when you take them away."
For teachers, like computer science teacher Ramsey Young, who incorporate the use of the student laptops in their everyday lessons, the replacement of batteries may have created a slight setback for their students, but they believe it is a better solution in the long run.
"The student's not having their laptops for a day may have been slightly difficult, but it is a cheap price to pay in case anything greater may occur," Young said. "I understand it is the school and HP saving their backs before anything worse can happen."
To keep from having any battery overheating issues in the future, the school administration and IT department advise students to shut down their laptops when not in use, specifically overnight and in the student's school bag. In case of any overheating issues, it is also advised to not place your laptop on soft surfaces such as pillows, rugs and clothing as they can lead to more severe outcomes than overheating.

About the Writer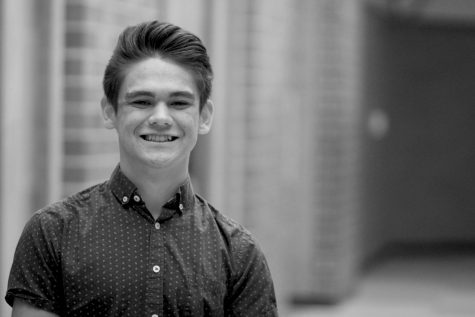 Gabe Paredes, Entertainment Editor
A Venezuela native, Gabe is fluent in both English and Spanish. Gabe's entrance into the Journalism scene was rare and sudden, but he has enjoyed every...