The Remind App
A Look Behind Millard Public School's New Approved App
Hang on for a minute...we're trying to find some more stories you might like.
This summer, Millard Public Schools incorporated a new policy regarding communications between teachers and students.
The new, "Professional Boundaries," policy lists out the specific set of rules that come with teacher-student communication.
These guidelines included restrictions on, "showing sexually inappropriate materials or objects to a student, being overly 'touchy' to a student, making any sexual advances-verbal, written, or physical – towards a student and engaging in sexual activity, a romantic relationship, or dating a student or a former within one year of the student or otherwise leaving the District." The policy also mentions some other restrictions in relation to sexual and immoral interactions between teachers and students.
While writing these new guidelines, the district asked for the input of many organizations including, Harmony House, which is a rehabilitation center that works with students and other young adults that have been sexually assaulted.  
The district also decided to address the subject of text-messaging with students. It was known that the district and administration did not approve of this action, but the guidelines were never clearly set.  
The new policy clearly states that, "all electronic communication with students will only occur through the District e-mail system or District approved communication systems."
Since it is known that students don't check their school email very often throughout the day and several groups and activities around Millard West rely on fast communication, the district approved the use of the "Remind" app.
"This new app lets us easily archive conversations between teachers and students," principal Greg Tiemann said. "This way we can protect ourselves in case of any accusations."
To many students and staff this new way of communication was, "a bit of an adjustment."
Teachers were supposed to be trained on this new application before school started on Aug. 13 but there were some complications. At Millard South, where the training session took place for many of the Millard West teachers, the wifi ironically did not work, and the session was cancelled.
For teams and clubs that switched to from regular texting to the Remind app, the transitions was noticeable at first, but now it feels like normal texting just on another app.  
"So far it's been fine," swim team coach Jamie Bowcott said. "It can show up just like a text and I think it will get easier once all the kids have it and use it."
The student athletes who have downloaded and tried the app, have noticed the app's ease in productivity.
"Through the Remind app, it's really easy to get ahold of my coach," Cross Country runner, Abby Heffner said. "I can ask about workouts and other questions I have for practice."
Millard Public Schools and Millard West staff hope this application continues to help our students and teachers safe without losing efficiency in communication.

About the Writer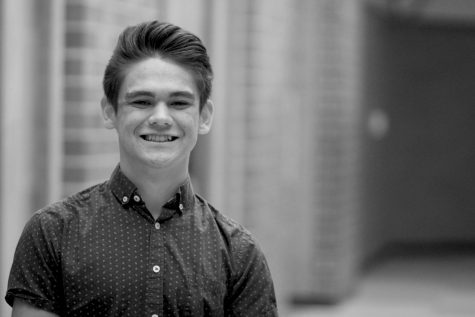 Gabe Paredes, Entertainment Editor
A Venezuela native, Gabe is fluent in both English and Spanish. Gabe's entrance into the Journalism scene was rare and sudden, but he has enjoyed every...