Not Atypical Show
A Review of Netflix's Atypical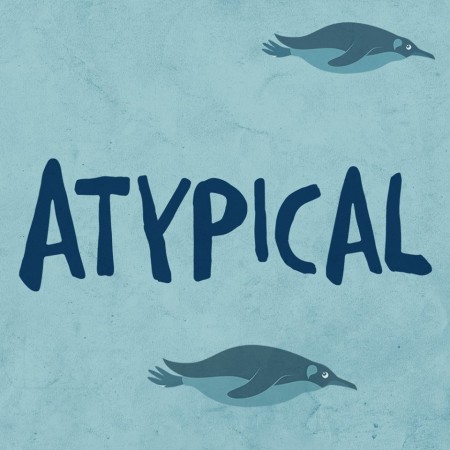 Atypical, a Netflix original, released its second season in 2018. This show  follows the life of the 18 year old high-functioning autistic kid named Sam Gardner, who is obsessed with Antarctica and biology.
Throughout the course of season one, Sam wants to find a girlfriend. After trying and failing, and getting advice from his cocky, but lovable, best friend, Zahid, Sam realizes that he is in love with his therapist, Julia. An intelligent girl from his school, named Paige, takes an interest in Sam. He seized this opportunity and used Paige as his "practice girlfriend." Also, he admits to Julia that he loves her, which leads to Julia telling him that it is inappropriate for him to feel that way. Sam has a big meltdown before the autistic-friendly dance, but Zahid talks him into going. Paige and Sam break-up, but later make up at the dance.
Some other notable characters are Sam's younger, track star sister, Casey, his overly protective mother, Elsa, and his loving dad, Doug. Elsa cheats on Doug with a bartender. Clayton Prep offers Casey a track scholarship, but she is afraid that Sam won't be able to handle school without her looking out for him. She also finds a boyfriend named Evan. Casey finds out about her mom's affair and reveals it to Doug.
In the second season, Doug and Elsa have a back-and-forth relationship. They were trying to figure out what they are together and the future of their family.
Casey isn't happy at Clayton Prep because the track girls are less than welcoming towards her. The second season follows her experience there and problems she runs into.
Sam is dealing with trying to find a new therapist. He decides to join a support group in order to decide what he wants for his future. Sam also has some relationship ups and downs and struggles with trying to become more independent.
Season two is not as much about a general story line, but developments in the characters. All of the characters were visibly different people at the end of the season. I personally love watching characters grow and change.
In my opinion, season two is also captivating because of the representation it gives. I'm a firm believer that everyone should be represented in TV, no matter what group you fall in. This includes special needs kids. Going into watching this show, I didn't know much about autism. I wanted to watch it because I work with an autistic girl on the special needs team at my cheer gym. This show teaches the viewer what autism is and what people with autism have to go through. Autism is a spectrum. People with autism don't understand social cues that neurotypical people, or people not on the autistic spectrum, usually would.
Since people with autism don't understand social cues, and have a hard time relating to people, they tend to focus in on one activity or topic that they really love. I think using Antarctica and penguins was a very interesting element for the writers to incorporate that really stuck out to me. Each episode was filled with facts about penguins that correlated to the story line, and I always felt like I learned something after an episode.
Atypical also shows how cruel people are towards these kids. I will never understand how people can pick on people who already struggles in social situations. After being bullied or being around too many loud sounds, sometimes, people with autism have meltdowns. It's a really hard thing to watch, and meltdowns that happened in this show made me feel upset.
This show taught me that I needed to talk to the girl I help with at cheer about gaming, which is the topic the she really loves. It calmed her down and she seemed genuinely happy that I asked her about it. Everyone needs to see this show because it can really help to know how to treat people with autism correctly without causing a meltdown.
Additionally, this show was good for representation because the second season features real actors with autism. Incorporating these kids was very inspiring, and it gave many people with autism representation on-screen, which they don't usually get. I love that they incorporated those actors to give people with autism more representation.
Though the lead actor, Keir Gilchrist, who plays Sam, isn't autistic himself, he does a really good job portraying what autism is for people higher on the spectrum. According to an Entertainment Weekly Article, Gilchrist used a book called The Journal of Best Practices by David Finch, who discovered he had aspergers five years into his marriage, and this helped him learn more about what aspects of higher functioning autism to integrate into his acting.
Gilchrist ended up giving moving performances in each episodes. He does an outstanding job of portraying the fidgetiness and loud-speaking that comes with autism. His acting made me laugh and cry throughout the season.
Overall, I believe Atypical is a TV series that everyone should watch. It opened my eyes to what autistic people go through, and it made me think twice about what I say to people. I definitely had some tears fall as I was watching this show. I genuinely loved the characters and was invested in their storylines.
Representation is a very important thing for every group of people. Shows like Atypical, representing people with special needs, didn't start popping up until recently. I think that's sad because neurotypicals have had representation since television began. TV needs to to better in giving more people content that relates to them. This show is a great start. Again, I really hope everyone watches this show. It will help to treat people better and to know how to understand someone with autism.
About the Writer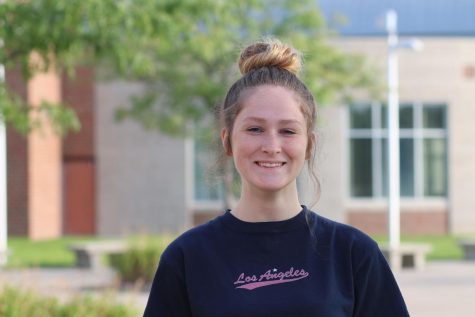 Elizabeth Hahn, Entertainment Editor
Ellie is a senior and this is her second year being on staff. She loves to write in general, but specifically, she likes to write reviews and Opinion stories....