Midterms Are Fast Approaching
Hang on for a minute...we're trying to find some more stories you might like.
Healthcare. Taxes. 
Donald Trump.
These will be the hot button topics around the country and here in Nebraska for the next election cycle.
Midterms elections are closing in fast.
The first step was to decide candidates which happened on May 15th. The democratic primary was hard fought being decided by a few thousand votes.
"The big issue for district two is that Democratic party is going through this big internal debate," History teacher Matthew Heys said. "Do they double down on the bi-coastal progressive youth oriented Bernie Sanders agenda or do they need to reach out to purple areas in the midwest."
The race will be between incumbent rep Don Bacon (R-NE) and the progressive democratic challenger Kara Eastman after her upset victory over former rep. Brad Ashford in the primary.
Nebraska, in particular, should be interesting because the 2nd House district has been described as a bellwether, a snapshot, for how the election should go down in the rest of the country. Before the primaries the Cooks Political Report rated the race as a "Toss Up" meaning either party has a chance of coming out on top.
The battle between Ashford and Eastman decided how progressive the alternative option to Bacon was going to be. Senior Maya Kaechele wrestled with voting for her preferred candidate or someone she thinks may have an easier time in November. 
"I feel like Ashford is kind of wishy washy on things and changes his stance on issues whereas Kara (Eastman) is unapologetically liberal," Kaechele said. "She knows what she thinks on things and is not afraid to stand up for them."
The two candidates could not be much more different on the subject of healthcare as Eastman believes in Medicaid For All and going further than the Affordable Care Act, better known as ObamaCare. On the other hand, Bacon wants to repeal and replace ObamaCare, which he supported to advance in the House, but could not muster enough votes in the Senate to get to President Trump's desk.
Another issue that divides the incumbent from the candidates is how effective the Tax Cuts and Jobs Act is. It was passed into law last year and Bacon touts it as beneficial to the working class, letting Americans take home more money in their paychecks, while Eastman say it was just a handout to the wealthy.
Money is pouring into all the races across the country as the House is perceived to be up for grabs in a swing election.
"I think it will probably be the most expensive 2nd district house race we have ever seen, especially since the Democrats see this as the way," Heys said.
Speaking of money, all the races around the country should be well-funded as the midterms could be viewed as a referendum on President Trump and the policies being implemented.
Polls have indicated Democrats have a higher enthusiasm to vote, like the constituents of the party out of power usually have.
"It's going to be very interesting to see how people vote because after 2016 there was a lot of vocal dissatisfaction with the results," history teacher Alyssa Watson said. "It will be interesting to see if those voters will actually show up in the midterm."
Nebraska will also have a Senate race on the ballot in November with incumbent Deb Fischer (NE-R) up against Lincoln City Councilwoman Jane Raybould. Cooks Report rates the race as "likely Republican," meaning Fischer is a heavy favorite. The House seat should be the real race to keep tabs on until November.

About the Writer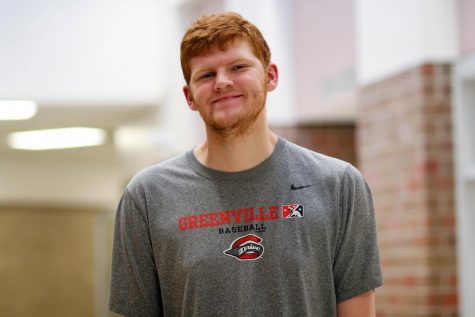 Craig Sullivan, co-Editor-in-Chief
Craig is in his second year working on the paper. This year he was named co-Editor-In-Chief and is in charge of running the class, making corrections on stories and still writing weekly articles. He wrote many sports recaps and controversial columns/editorials last year. Craig won first at UNO for Best Editorial and second place for In-Depth at State. He enjoys working on Striv TV as a commentator/producer and going to sporting events.