Summer Movie Preview
This summer, many movies are coming out. Watching the trailers of these movies, I created a summary of the plot and rated them on a scale based on anticipation. Most of them being sequels, each has a movie that did well in the box office to live up to.
Ocean's 8
This movie is a classic Ocean's movie with action, suspense and a BIG job. With a stacked cast including Sandra Bullock as Debbie Ocean, Cate Blanchett as Lou, Anne Hathaway as Daphne Kluger, Sarah Paulson as Tammy, Rihanna as Nine Ball, Helena Bonham Carter as Rose and James Corden as Kluger's associate.
Bullock's character, the estranged sister of Danny Ocean decides to pull of the heist of the year, stealing millions of dollars from the Met Gala. She begins her plan after being released from jail on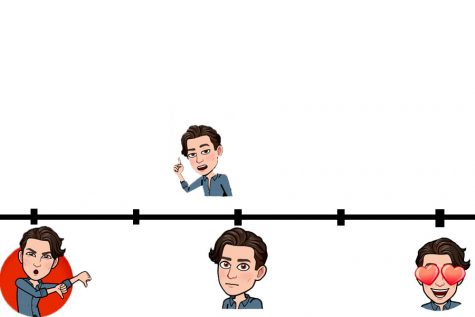 parole and assembles a kick-booty team to help her on her heist. From her old partner in crime, now settled down as a suburban mom, to a pickpocket from the street on New York City.
Being released in the beginning June 2018, this movie is sure to deliver the action packed movies just like the prequels.

Incredibles 2
Fourteen years after the original Incredibles movie, Disney and Pixar finally produced the long-awaited Incredibles 2. With what seems like a flip on the last movie, Helen Parr voiced by Holly Hunter finds herself at the foot of a new job, hoping to restore supers to their role in helping society. In the last movie Hunter's character was left alone with the kids while her husband Bob Parr voiced by Craig T. Nelson, accepted a new job to save an island. Roles reversed, Bob must stay home to take care of the kids, Violet (Sarah Vowell), Dash (Huck Milner) and Jack-Jack, while also discovering Jack-Jack's newly found powers.
With a new super villain to fight, Screensaver, they must come together as a family along with Frozone voiced by Samuel L. Jackson, to save the city from disaster. This movie seems to be pushing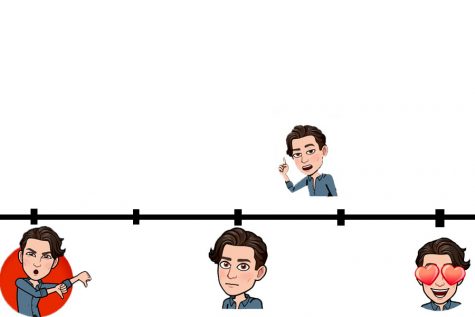 the gender norms having Hunter put herself in danger for her job instead of most movies where the male lead does that.  
Coming to theatres mid-June 2018, this long awaited sequel seems like it will live up to the original and maybe even out pass it.  
Jurassic World 2, Fallen Kingdom
"A rescue OP," Owen said in the trailer. "What could go wrong?"
In the last movie, the only returning character from the original saga, Dr. Wu (B.D. Wong) genetically engineered dinosaurs to create designer animals with specifications for scare and receiving talents that were not meant to be given. In this movie, Wong is accompanied by another returning cast member from the original saga, Ian Malcolm (Jeff Goldblum.)
11 species of dinosaur lives are on the line when the island home they inhabit is in danger of natural devastation. Sent on a rescue mission to save these species, Owen (Chris Pratt) and Claire (Bryce Howard) are sent back to the island to retrieve Blue. When the company that claims to be saving the animals flip on them and start auctioning dinosaurs off to the highest bidder, Pratt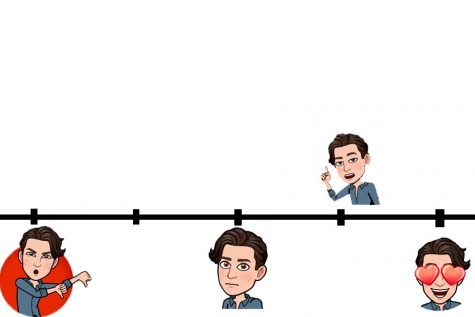 decides to take things into his own hands.
Coming to theatres late June 2018, many who love the original trilogy are expecting another action packed prehistoric movie to accompany the series.
Mamma Mia 2, Here We Go Again
With the untimely death of Donna Sheridan (Meryl Streep) either in the beginning of the movie or before it takes place, her daughter Sophie Sheridan (Amanda Seyfried) is left all alone in a similar position Streep was in when she had Seyfried. Seeking advice on how to raise a child, Seyfried returns to her greek island home of Skopelos. Her mother's two best friends and backup dancers in their band go back in time through memories and show how Streep did it all. Throughout the old movie ABBA's music was sprinkled through to enhance the moods throughout. In previews, the same songs from the original play, yet old classics, I hope they bring in some new music to accompany this entirely different plot line. With the flashbacks, younger characters were picked to play each main character. Donna's younger self was portrayed by Lily James. She is well known in the musical side of Hollywood for her role as Cinderella. This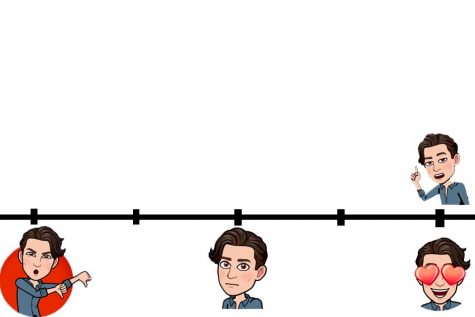 movie also has a guest actress, Cher, playing Seyfried's grandmother, Ruby Sheridan.
Coming to theatres July 2018, this movie is highly anticipated and predictions think that it will outpass the $143.7 million dollar box office sales of the original Mamma Mia back in 2008.
With the releases of all these movies, this summer will be sure to be a year to remember in the movies coming this summer.
About the Writer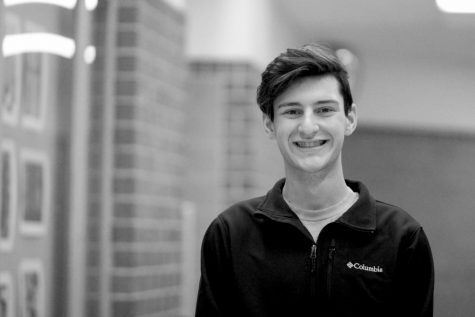 Trevor Lueck, Staff Writer
Trevor is kicking off his third year in journalism as a senior. In his last year, he enjoyed writing columns, hard news, entertainment reviews and producing...