Husker Spring Game Impressions and Predictions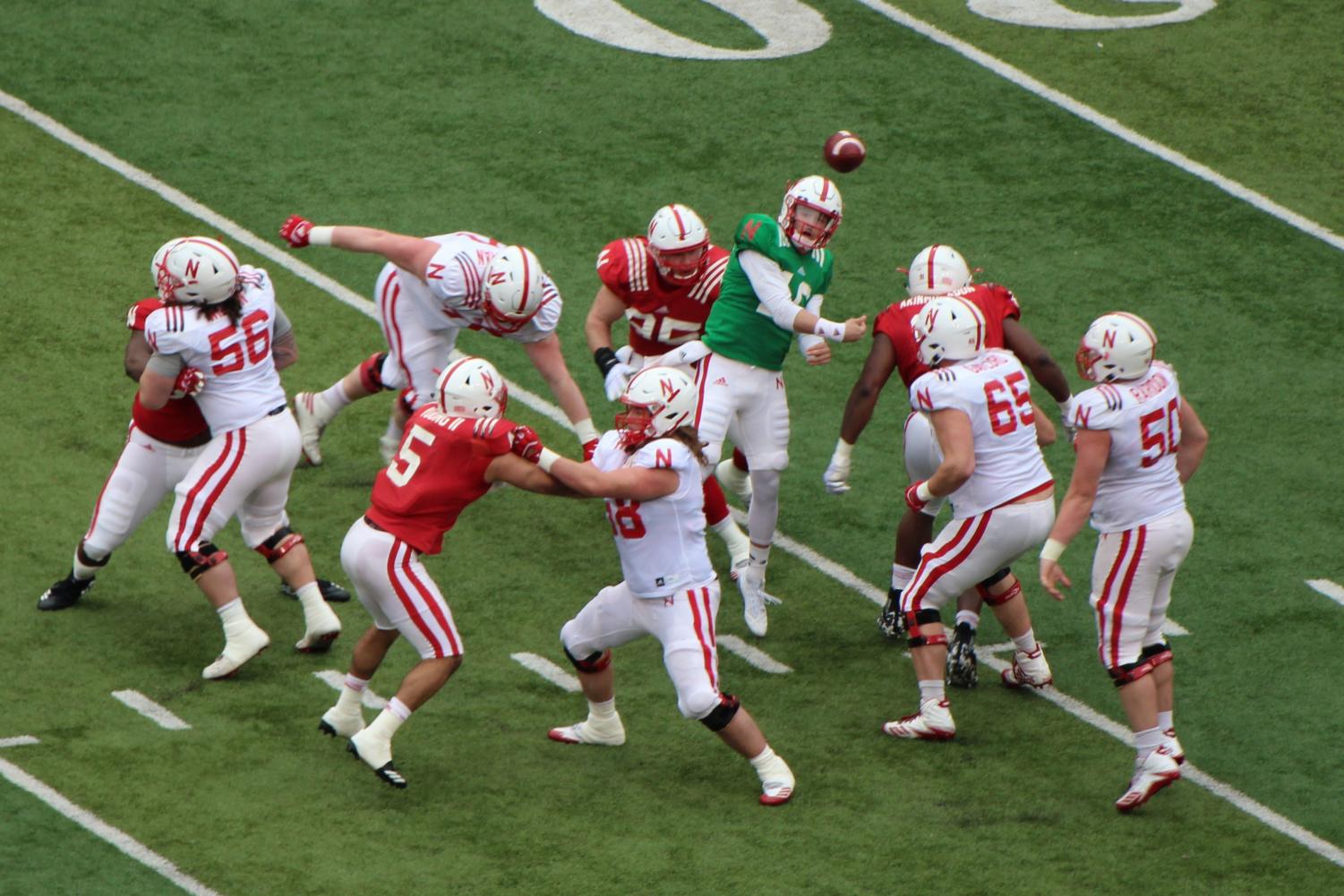 86,818.
The record number of fans that showed up to Memorial Stadium Saturday, April 21st to watch a Nebraska scrimmage and catch a glimpse of new head coach and former Husker player Scott Frost. The game day experience was electrifying and everyone in Memorial Stadium seemed hyped up. Here are my takeaways.
JUCO Jumble
Nebraska will get the benefit of five newcomers with college experience this fall including a possible starting running back in Greg Bell and speedy receivers Mike Williams and Jaron Woodyard. They will also be potentially getting two defensive first teamers with Deontai Williams and Will Honas. This should be a welcome development after Mike Riley stopped pulling in JUCO players in his three years as head boss. If Nebraska can continue to mine the junior college ranks it should bode well for the success of the program. This is especially true if Frost get players he likes and can incorporate quickly.
QB Competition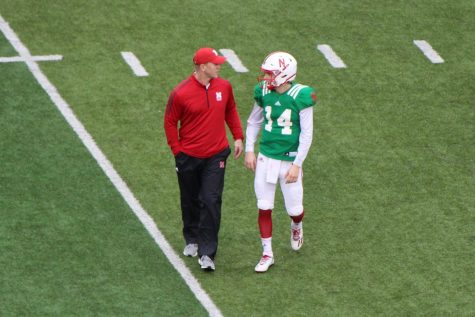 The big question going into the game was who was going to be taking the snaps when the Huskers open up a fresh season on September 1st against the Akron Zips. The perceived leader going into the game was red-shirt freshman Tristan Gebbia, but all bets were off after the Spring Game. True freshman Adrian Martinez shined both with his arm and more importantly on the ground. Frost's offenses in the past have been catered to mobile quarterbacks who can create outside the play. While Martinez was the talk of the town, Gebbia actually played favorable as well. He made some tough throws and was able to execute. Who will receive the first start is anyone's guess, but it should be a wide open competition down the stretch.
Defensive Change
If there was one thing that sunk Nebraska's ship last year other than turnovers it would be their complete disaster of a defense. Former overpaid defensive coordinator Bob Diaco was paid close to a million dollars to come in and right the ship after Banker was fired, but he was unable to implement the 3-4 scheme he attempted to install. While the Blackshirts did not live up to their name with Diaco, Frost brought Erik Chinander in to try and clean up the mess including putting in an actual 3-4 defense. During the game tackling, especially from the defensive backfield, looked improved. While it's hard to expect a 180 in performance, it looks like Chinander and company have at least have the arrow in the right direction.
MVPs
My offensive MVP was Martinez with all the production he had and how well he was able to command the offense. On the flip side I have a lot of choices for defensive MVP but Ole Miss transfer Breon Dixon, who has an eligibility question this year, was flying over the field and making plays.
Season Predictions
The Cornhuskers were done no favors by the scheduling department so this will not be a cakewalk season for Frost as even games like Akron and Colorado are not givens. Overall, there will be some bumps in the road, but the Huskers will find a way to a bowl with a 7-5 record.
About the Writer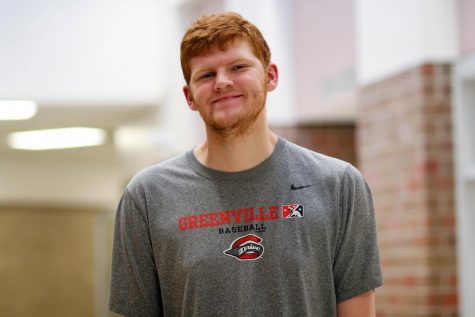 Craig Sullivan, co-Editor-in-Chief
Craig is in his second year working on the paper. This year he was named co-Editor-In-Chief and is in charge of running the class, making corrections on...