Pathway to success
Students are not prepared for life after high school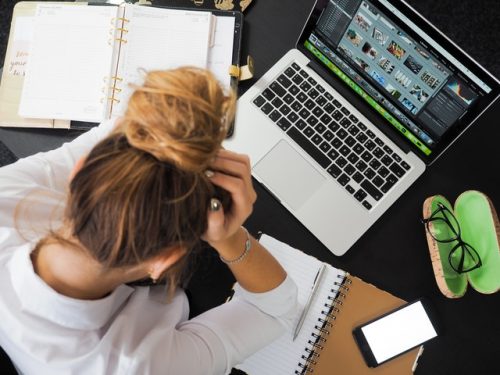 As the college admission season is wrapping up, the realization of having to pack everything up and leave in less than a year is starting to kick in. With graduation nearing, it's clear that high schools are not approaching college readiness effectively for their students to want their help. 
After graduation, many students are left unprepared and confused about their future. High school spends time on things that don't prepare students for life after high school. For example administration, teachers and parents are constantly telling students to take advanced classes to be successful, but it has been studied at multiple colleges that many of these courses do not have a strongly predictive positive impact on college readiness. Advanced classes at Millard West are great for challenging students, but the overall classes do not define your success for college.
All of our lives, high schoolers spend time thinking about what we want to do when we grow up. The expectation is to know what you want to do at the age of 17 and then go to school for four years studying something you aren't even sure you want to pursue. Which then leads to drop out rates increasing all because students weren't surrounded by workforce environments.
In the United States, the overall dropout rate for undergrad college students is 40%. Thirty percent of the dropout rate comes from college freshman dropping out before their sophomore year, and 38% of college dropouts-the largest majority-said they left due to financial pressure. As well as high schools not preparing you for college readiness, students also lack adequate financial knowledge. Sixty-three percent of students surveyed say their parents are responsible for educating them about money management. Educating students on financial literacy could improve personal and family finances. As well as get students ready to pay for college and other expenses they will have to start paying for by themselves when the time comes to move out and head off to college.
A survey sent out to 165,000 high school students conducted by the YouthTruth, a San Francisco-based nonprofit, found that 45 percent of students feel positive about their college and career readiness. That means 55% of students in this survey feel unprepared for the years after high school. Also, the study asked if students would want to eventually earn a college degree, but they just don't know the steps to do that. The results revealed that 87% wish to get a college degree and career. After reading this data from the survey, it's clear that students want to be successful after high school, but they just aren't equipped with the material to do so. 
High schools should focus on teaching more about different types of career fields to help students set up for success instead of telling students to settle on one occupation, which is completely unnecessary. Understanding what you are good at and what you enjoy is the first step in exploring careers. Once you've thought about the subjects and activities you like best, the next step is to look for careers that put those interests to use. Along with finding a career through interests you have, it is also important to get experience and see if going into a certain field is something you could do for long periods of time. 
Being a student can be incredibly challenging and requires stable and thorough support in order to achieve success in their future endeavors. It's not an easy task picking a career, but the help from a high school can do a lot. High schools should be doing more for their students so they leave their school with a brain full of knowledge that is actually helpful in their life after high school.