Honoring those who served
The stories of Millard West Veterans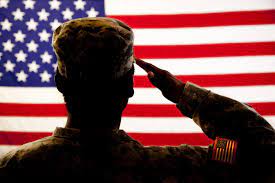 Millard West celebrated Veterans Day on Nov. 11, by acknowledging the several staff members who have served for the United States Military. 
Veterans day as a whole is a day to remember those who have served our country and sacrificed everything for our safety. We use this day to show our appreciation to friends, family and even strangers. Veterans are all around us although we might not notice, even at Millard West. 
All the Veterans here at Millard West all had their own path and views on what Veterans Day means to them.  
Rachael Nordues is a health and gym teacher. On the weekends she is serving for the Nebraska Army National Guard as an officer. Currently she is in officer training school training to be a leader in the Army. She has been in for a little over two years and her unit is stationed here in Omaha.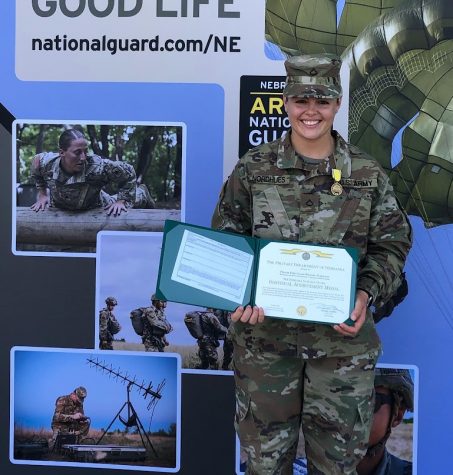 "It's really a great opportunity for us to learn how to be leaders in the Army," Nordues said. "It has taught me a lot about the importance of building relationships and inspiring others by leading by example. Veterans Day to me means taking an opportunity to remember all of the solides and the war heroes before us. I think it's important to remember those sacrifices they made for us and our freedoms."
Don Hike is on the school's security team to keep students and staff safe. He served in the Marine Corps for three years during the Cold War. He was stationed in Camp Lejeune, North Carolina in Small Arms Repair. 
"I worked on anything from a .38 caliber pistol to a 120 mm cannon," Hike said. "I did a mission to Norway under NATO with the Canadian Royal Army, UK Royal Marines, some South Koreans and the Norwegian Army. I think Veterans Day is a day for remembrance of those who served and to honor them."
Raul Avalos Jr. is a school security guard. He is a U.S. Air Force Veteran and served for 10 years total. He was stationed at Offutt Air Force Base in Omaha, Neb., as a security policeman.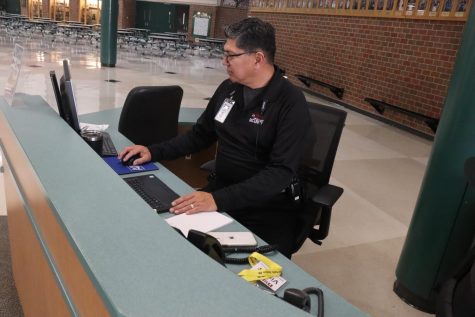 "My job was to secure and protect nuclear weapons and storage areas," Avalos said. "I was assigned to SAC [Strategic Air Command] and SAC headquarters so my main job was to protect the building which was the commanding patrol for all nuclear arsenals for the Air Force. To me Veterans Day is a very special day because I come from such a long line of veterans in my family. It's a very honorable way to remember and thank those who have served." 
Officer Mike Bratcher is the school resource officer. He served in the United States Air Force for six years. He served in law enforcement and was stationed at Offutt and overseas at a base in England.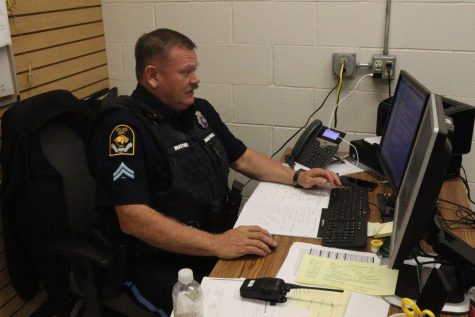 "I did almost exactly what I do now except I didn't work at a school," Bratcher said. "I had a little more training as I was trained for air base ground defense which means heavy weapons and if a war broke out we would be sent out to protect the base. To me Veterans Day is honoring those who have served. When you serve in the military it is truly an honor. A lot of people don't see it that way, but people who have served do."
They all had their own paths and they all made an impact doing it. Even if we might not know it these people fought for our freedom so if you ever come across a veteran make sure you thank them for their service.