A small town must save Christmas
In order for the town to change, the Scrooge must be happy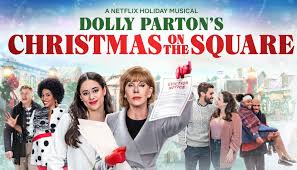 With Christmas only being a few weeks away, people want to settle down and enjoy a classic Christmas movie with a cup of cocoa. Director Debbie Allen released her new hit Christmas movie, "Christmas on the Square."  
The film features 14 original songs with music and lyrics by Dolly Parton. The movie is also called "Dolly Parton's Christmas On The Square." She recently released a Christmas album, A Holly Dolly Christmas, 30 years after she last came out with festive music.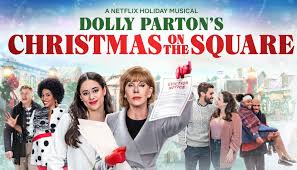 "Christmas on the Square," is a 2020 American Christmas musician film starring Dolly Parton, Christine Baranski, Jenifer Lewis and Treat William. The characters tell the story of the wealthy Regina Fuller (Baranski), returning to her hometown. In her town, she is seen as the Scrooge of Christmas who plans to sell the town without the regard for the people who live there.
A rich and nasty woman returns to her small hometown after her father's death to evict everyone and sell the land to a mall developer, right before Christmas. However, after listening to stories of the local townsfolk, reconnecting with an old love and accepting the guidance of an actual angel Parton, Regina starts to have a change of heart. 
Although I am not a fan of movies and shows where individuals are singing all the time, I still enjoyed it a lot. It is extremely family friendly with a few scenes that may be intense for some but nothing that they couldn't handle. It's very entertaining with a positive message of hope and love. One thing I would change is how similar it is to many other Christmas movies. It has the same storyline of someone in the town disliking Christmas, a group of people or a singular person trying to change their perspective on Christmas and then in the end having a happy outcome. 
I would recommend this movie. Everyone enjoys a friendly Christmas movie. I think the storyline is great as well as the acting. This is the story about family, love and how a small town's Christmas spirit can warm even the coldest of hearts.
About the Writer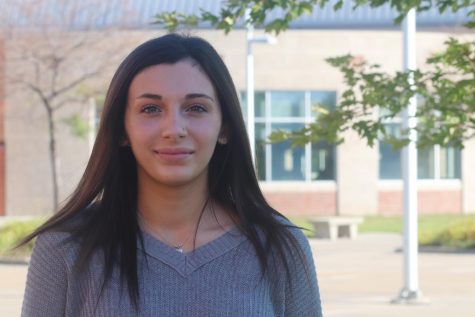 Mila Dell Apa, Staff Reporter
Mila is a junior and in her second year in a journalism class. She enjoys working on stories and writing her own as well as being given a topic to talk...