Big Sean returns to his roots
Detroit rapper adds a sequel to his popular mixtape with "Detroit 2"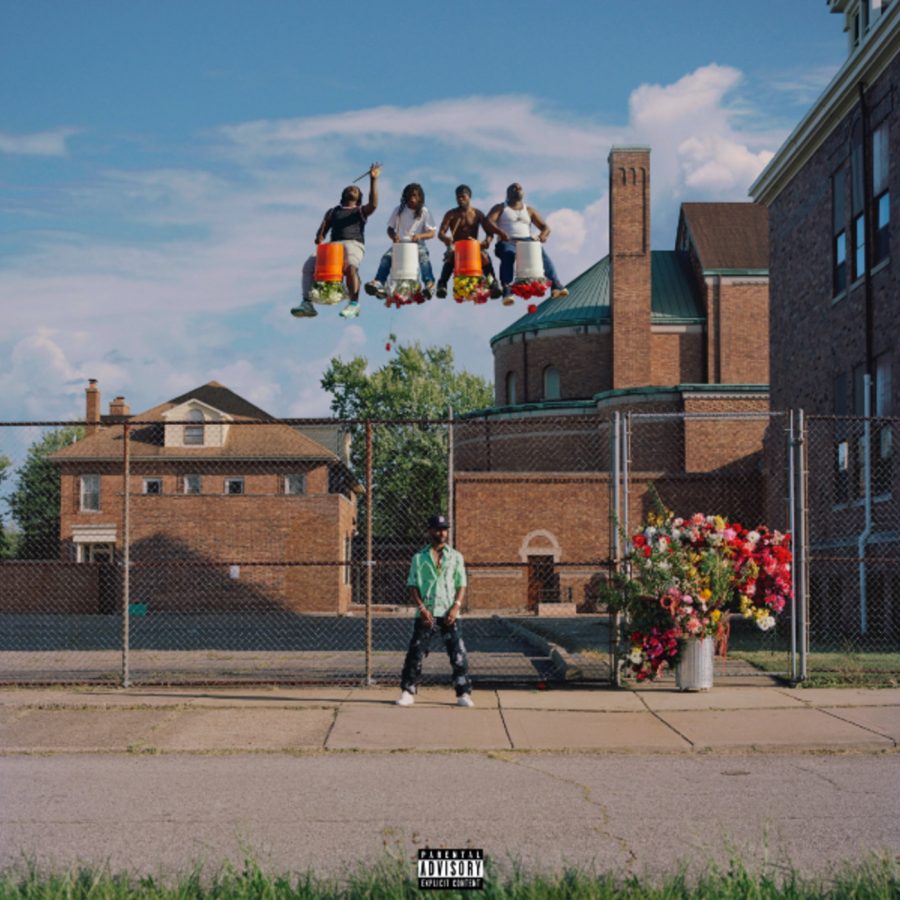 Fans have long awaited Big Sean's newest album. Finally, after three years, Sean released the hyped up "Detroit 2." It's the Detroit rapper's first project since his collaborative tape with renowned Atlanta producer Metro Boomin, titled "Double or Nothing." The studio album is a sequel to his popular 2012 mixtape "Detroit." Sean, a golden member of Kanye West's "GOOD Music" label, has been poised to drop a heater for the hip hop community to enjoy.
The album opens up with "Why Would I Stop?" It sets the tone as a nonchalant, but determined track, depicting Sean as a hungry man ready to come back for his crown after a three year hiatus. With a clean beat from legendary producer Hit-Boy, he transitions into a more reflective song on "Lucky Me." Sean talks about his heart disease and the multitude of setbacks he has had on his path to being one of hip hop's most revered figures.
A more memorialized song comes after, with the song "Deep Reverence," featuring a verse from the late Nipsey Hussle. It's another reflective track calling themselves "Street Legends," something Hussle had been known for with his work in the Crenshaw community. The first three tracks set a heated tone for the album, continuing that hunger that Sean displayed in the opening moments.
The first miss on the project comes on the song "Wolves," featuring Post Malone. I'm already not a Post Malone fan, but despite a hook that sounds catchy at first, it sounds like a failed attempt at a pop hit, yet it at least kept the album theme of retribution with it. The song following also didn't do much as well. "Body Language" featuring Jhene Aiko and Ty Dolla $ign was another average song. It's a slower song, whose only main bragging point is the beautiful vocals from Aiko.
After a skit on the sixth track, "Story By Dave Chappelle," came the initial single to drop before the album, "Harder Than My Demons." It's a certified banger, which makes it understandable why it was chosen as the lead single. It's a hard track that concludes with some beautiful, soft vocals at the tail end. Those vocals lead the mood of the next song, "Everything That's Missing" featuring Dwele. It's another personal track from Sean, talking about his father and the death of his beloved grandfather, with Dwele carrying a hook talking about there being "no days without pain."
One of the more popular songs comes with "ZTFO." Previously premiered on Travis Scott and Chase B's ".WAV Radio," it was hyped up prior to its release on the album. It's a Travis Scott-esque song, with Travis Scott doing his signature "yeah" ad libs in between. It was a short track followed by a longer track named "Guard Your Heart." This was one of the best songs on the album, and despite a solid verse from Sean talking about his relationships with Kanye, Pusha T and Drake, the song is mainly carried by Anderson .Paak's vocals. Paak continues to prove that he is one of the best hip hop and r&b fusions in music. 
Two of the more trap inspired tracks come next, with the songs "Respect It" featuring Young Thug and Hit-Boy and "Lithuania" with Travis Scott. Again Sean is carried by a feature on a song, with Thug's verse outshining most of the other verses on the album. The hook was atrocious by Sean as well. Lithuania was a much better track, yet it had me skeptical at the start. Sean was getting incredibly outshined in the first half, but he killed his verse following the beat switch mid-way through the song. Scott laid down a great feature as usual, which isn't surprising since he is known for being one of the most reliable feature artists.
"Full Circle" was another boring track, regurgitating the same bars and content that Sean had already given us earlier on the album. The below average features from Key Wane and Diddy didn't help as well. There were some bright spots in Sean's second verse, but I kept growing more and more uninterested in the album. This didn't help the next song, "Time In," featuring TWENTY88. There isn't much to say other than the song being a waste of a great beat.
After the second skit, "Story By Erykah Badu," came the song "FEED." Sean starts with a hard beat, making me believe he will return to that hungry feeling he gave at the start of the album, but it was another boring song that I couldn't wait to end. "The Baddest" was another awful track, probably one of the worst on the album for sure. The beat was bad, the flow felt off beat at times, and the lyrics were the same bars Sean had spit on earlier tracks. By this point, it wasn't looking good for Sean. 
The cold streak finally ended on the song "Don Life" with Lil Wayne. Both these rappers shined, almost giving a setting like they were trying their hardest to top each other. The beat was incredible, and Lil Wayne's lack of autotune felt like a return to his roots that everyone has needed for a long time. 
The hardest song on the album came towards the end. "Friday Night Cypher" is a nine minute track, with features from Tee Grizzley, Kash Doll, Cash Kidd, Payroll, 42 Dugg, Boldy James, Drego, Sada Baby, Royce Da 5'9 and Eminem. A song with a verse for every one of the Detroit natives couldn't go bad. With multiple beat switches, the nine minutes felt like three hours… in a good way. I didn't want the track to end, contrary to some of the earlier songs. 
The outro came after the last skit, "Story By Stevie Wonder." The final song, titled "Still I Rise" featuring Dom Kennedy was an incredibly strong way for Sean to end the album. He adds some hard bars over another great beat. The song almost signifies that he has reached his peak and reached his goals. He was able to recoup some of the appreciation for the album that he lost in the middle grouping of songs.
Big Sean needed to come out with an album worth waiting for. Did it live up to the hype? Well like most albums that are hyped for three years, not really. However it's still a solid album by Sean and is a shiny spot in his discography, and he showed flashes of finding his identity and the abilities to be one of the best MC's in the game. I believe his project was a solid 6/10, and Sean showed that if he puts all the right tools together, in a shorter tracklist, he could create a real classic.
About the Writer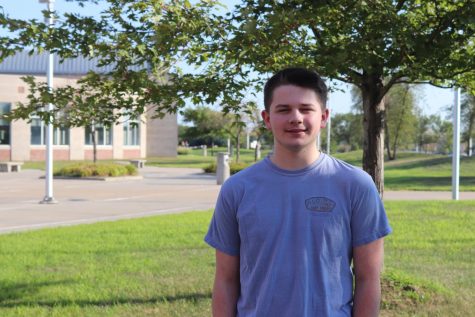 Carson Fox, Staff Reporter
Carson is a senior in his second year of journalism. He is a huge sports fan and loves keeping up with them. In his free time, he likes to hang out with...