AAU tournaments to continue during pandemic
AAU COVID-19 Safety Guidelines: How it affects the spectators and players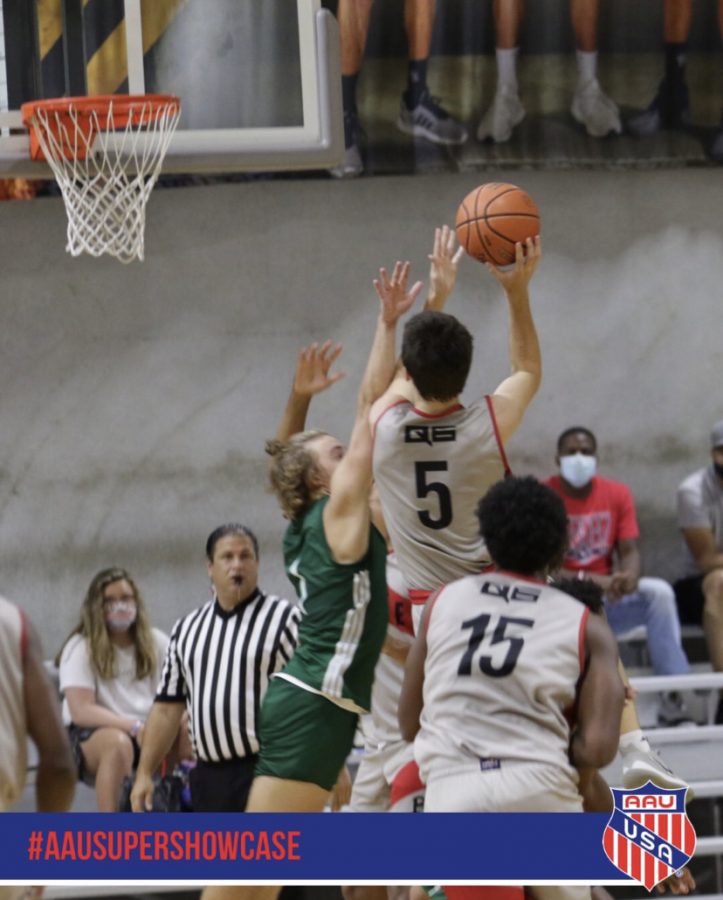 The AAU basketball season began a little late this summer due to complications with COVID-19. Normally, the season starts in April and ends in August right before school starts, but with the escalation of this new pandemic, the season started at the end of June and is still going. 
For athletes playing in the 17u's division (the division that 17-year-olds and unsigned seniors play in), a great AAU season is crucial for their recruiting. Most players were just happy to have that chance to play, seeing as it was almost taken from them by the pandemic.
"The protocols and guidelines of the tournaments are insanely strict," senior Ryan Larsen said. "The people who run the games break their backs just for us to be able to play. It gets really hectic trying to keep things safe and under control for us to be able to play, but that's okay to all of us players. We just want to play."
Tournament organizers go to extensive lengths to ensure safety at these tournaments. Some of the most common guidelines included wearing a mask when you are not on the court playing for safety. Another guideline was spectators must keep a safe distance between each other, so that there is no contact between individuals. More commonly used guidelines are temperature must be under 100.4 degrees, and tournament holders would provide the referees with the game ball (so that they could sanitize the ball after every game). 
"One of the players on my son's team had gotten COVID-19," senior Dominic Humm's mother Dana Richardson said. "Everyone on the team and the family members of the players had to quarantine. They ended up having to back out of the tournament that weekend, as well."
Even with all of these guidelines, some tournaments would still report to having cases. Some teams would have to back out of tournaments because of cases on their team. Some tournaments were even canceled due to the lack of teams in the tournament.
Players are risking their health to play this sport, but they wouldn't have it any other way. They'd rather have a season like this than have no season at all, and it shows in the number of kids coming out to play. According to AAU, around 700,000 athletes came out to play this season. This is under their normal number of 725,000 but is not as much of a drop as expected.
"I'm just happy we had a season, I was afraid we weren't going to play at all," junior Chase Hultman said. "It's  hard with all the guidelines and regulations, but I'd rather play it this way than no way."
The players are excited to be playing because they have a chance to get recruited. As the season is coming to a close with only two to three tournaments left for each team, the AAU organization sees this season as a success even with the obstacles they had due to COVID-19.
About the Writer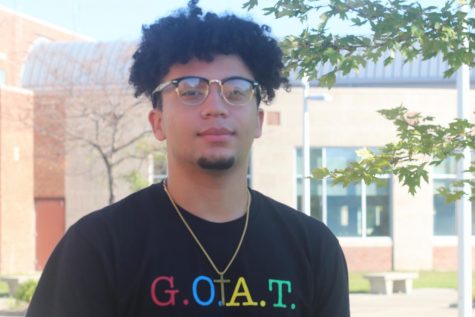 Dominic Humm, Staff Reporter
Dominic is a senior at Millard West and this is his first year on the CATalyst staff. He enjoys sharing his views on the world through his writing and...