A new experience at home
Many global attractions are offering virtual tours to help pass time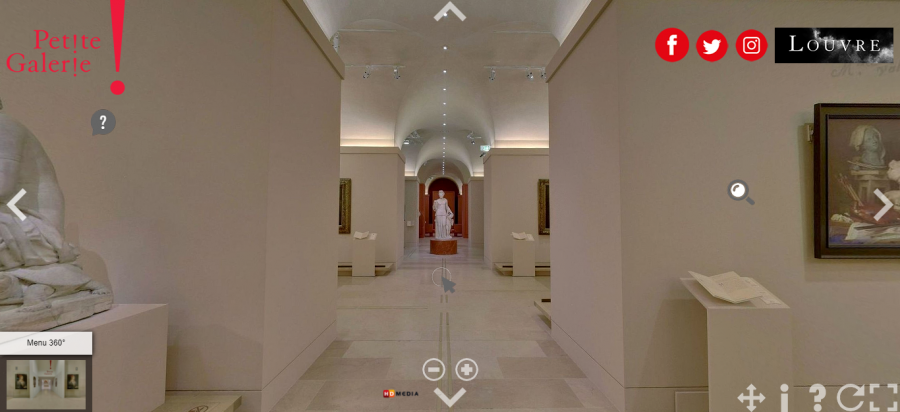 While practicing social distancing, it can be hard to find activities to partake in. With each day feeling like the last, life can begin to be a little boring. In light of this unique situation we are in right now, many people have found comfort in virtual museum, zoo and amusement park tours that are offered online. There are many different ways to access these attractions. For example, the article "Bored at Home? Here's a Massive List of Museums, Zoos, and Theme Parks Offering Virtual Tours" by Good Housekeeping brings many different opportunities for new experiences from the comfort of one's home. I wanted to see how these different tours worked, so I decided to try a few for myself.
Ever since I was a little girl, I've wanted to go to Paris, France. The article has an option for the Louvre, a massively famous art museum in that very city. The link provided brought me to the museum's site, in which there were four different options for exhibits, The Advent of the Artist, Egyptian Antiquities, Remains of the Louvre's Moat and Galerie d'Apollon. I looked through two of these and found beautiful art pieces and historical artifacts. 
To take me through the display there were various arrows on the "floor" of the museum that I clicked on to bring me to different parts of the rooms. Throughout, I had the ability to tap on different objects placed all around. In the Egyptian Antiquities exhibit, there were real sarcophaguses from ancient Egypt. Clicking on the different ones showed me a clearer picture with a description of what time period it was from and who once used it. Seeing objects from the past and the sometimes incredible condition they are in is fascinating.
The Advent of the Artist brought me to a hall filled with statues and paintings perfectly placed throughout. Each piece had an option to find out more information, however, it is all in French, so it wasn't much help. It was still enjoyable to be able to look at the different compositions, as there were ones of all different types of people and situations in history.
Moving past the Louvre, I also "visited" the Smithsonian Museum of Natural History. This one offers every exhibit in the museum. The link brought me to a huge room with a giant elephant in the center. There were various different paths to take with different types of habitats and animals to learn about. 
I decided to go to the mammal exhibit first, pressing an arrow displayed on the ground to take me in. Inside, there were many different types of animals, from a hippo to a buffalo to a giraffe, from all the seven continents. On a few of the presentations, there were opportunities to learn more about the animals and where they came from. It was a little hard to navigate and get back to the main lobby, but the exhibit itself was informational and left me feeling like I learned something. I also went to the fossil exhibit, which was set up in a similar way, with the towering dinosaurs all around and some choices to learn more. Overall, the Smithsonian was a satisfying pick, as it taught more about different types of animals, extinct and living.
Since I already had my fill of animals, I didn't go to any zoos, many of which offer live streams of different animals in their enclosures. However, I was supposed to be in Disney World this week for a cheerleading competition, which was obviously cancelled. A good way to reconcile that loss is Disney's virtual tours as well as unofficial YouTube videos that take the viewer into certain rides in the parks. 
Epcot is known for its giant golf ball structure and around the world experience. Through Google Maps, I was able to tour around this park, again clicking on arrows to move me through and having the ability to look at all the sites around. I went through the different countries around the lake in the center and saw recreations of iconic landmarks like the Eiffel Tower. Walking around this is always a highlight whenever I'm at Disney. This doesn't make up for the fact that I'm not there right now, but it did make me feel a little better.
Two of the rides that were uploaded to YouTube were the Pirates of the Caribbean ride in Magic Kingdom and the Frozen ride in Epcot. Both of these gave a front-row view into the inside of these two attractions. These are water rides that incorporate characters from the movie. I have been on both before and it was easy to imagine what it would feel like to actually be on them, which made the experience all the more enjoyable. This is as close as we can get to the real thing in this strange time and gives an experience that isn't available in quarantined life. It also gives people the ability to see familiar characters from classics in a different way than watching movies.
These virtual tours were definitely worth my time. Each left me feeling satisfied, and I was even able to learn new knowledge that I didn't know before. While I only went to the three places, there are countless other museums, zoos, and amusement parks that offer similar experiences. It's difficult to find new hobbies to do while social distancing, but these attractions are an easy way to have a new experience and escape from the real world for a while.
About the Writer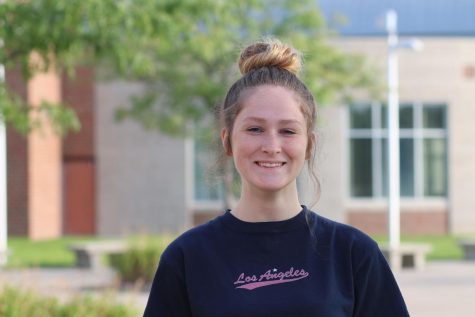 Elizabeth Hahn, Entertainment Editor
Ellie is a senior and this is her second year being on staff. She loves to write in general, but specifically, she likes to write reviews and Opinion stories....