Wildcats fall to the Bluejays
Millard West takes a disappointing third place in the state tournament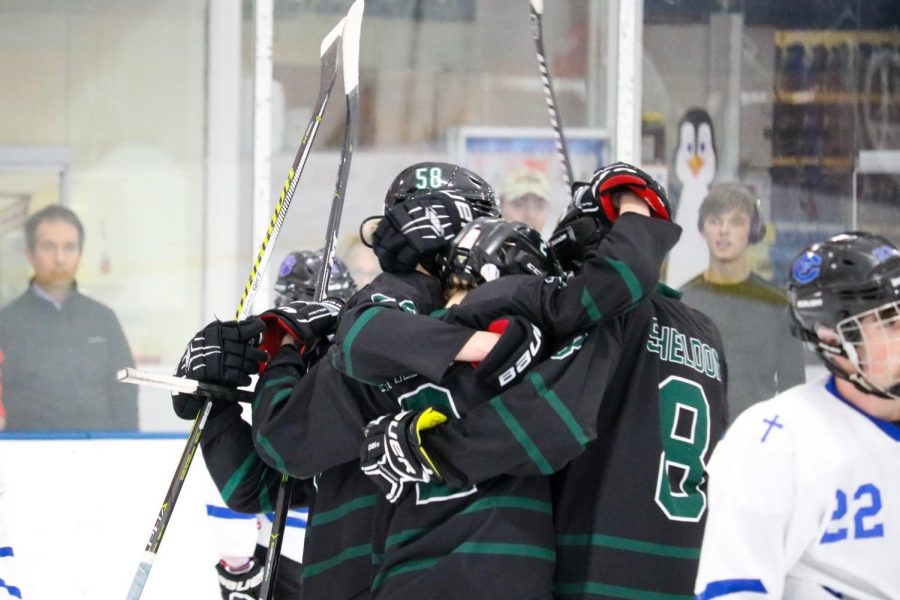 Millard West and Creighton Prep both took different paths to reach this point. Millard West won their first two games in the tournament 6-3 against Westside and then 4-1 to Fremont. They then lost to Elkhorn 5-2 to bump them down to the loser's bracket. Creighton Prep on the other hand, got upset in their first game against Papillon to move them down to the loser's bracket and have been there since but have won games against Millard North 4-1 and 5-4 against Omaha-Metro. A win for both teams will advance them into the championship game against Elkhorn. 
In the first period, things got off to a very slow start with both teams having a hard time getting the puck into the net. The only thing that was even worth noting so far was sophomore Kaleb Seibel getting called for tripping and was sent to the box with 2:44 left in the period. Finally after almost a whole period of no scoring the Jays scored to strike first and go up 1-0 with 2:07 left. After the first period, Creighton Prep led 1-0 with Millard West leading in shot 6-5.
"It was tough against their defense they were playing, it was nothing we had seen before when we faced them the first time around," senior Evan Christensen said.
To start off the second period, things got off to a faster start then the first period with Creighton Prep striking again to extend their lead to 2-0 with 9:33. If Millard West wants to keep up with the Jays they will need to find an answer very quickly. With 8:45 left in the period, Christensen is called for tripping and that puts the Wildcats into another penalty kill. After about five minutes of solid defense from both teams, the Wildcats gave out and allowed the Jays score another goal to go up 3-0. With the clock ticking, Millard West has still not been able to get around this Prep defense. The only thing the Wildcats have the lead in is shot as they lead that 18-14 after two periods of play.
In the final period, Creighton Prep looks to hold on and not give up what would be a comeback of the ages for Millard West. With 9:47 left to play in the game, Creighton Prep is called for cross checking and that puts Millard West into a power play and gives them a great chance to put some points on the board. They were not able to capitalize on the first power play but they were given another power play after Prep was called for goalie interference. Unfortunately, the Wildcats were unable to take advantage of that opportunity as well. With the game all but wrapped up, senior Preston Hulit was sent to the locker room after a 10 minute misconduct and a roughing call. 
"It was kind of a frustrating game for all of us as we just were not able to put any points on the board even after we were given those opportunities," senior Niel Emert said. 
Creighton Prep's defense was too much for the top-seeded Wildcats as they moved onto the championship game against Elkhorn 3-0. Millard West had so many opportunities to put some points on the board, but in the end they weren't able to capitalize on any of them. The Wildcats still had a very great season as they received third place in state.
"It's never a good feeling to lose but when it comes to the playoffs, it hurts even more. We had a great ride this year no matter what with a lot of ups and downs, but sadly we were not able to capitalize on the success we had in the regular season," sophomore Hunter Johnson said. 
About the Contributor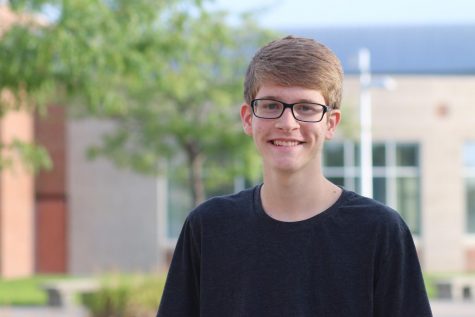 Hayden Cole, Staff Reporter
Hayden is a junior at Millard West and this will be his first year on the Advanced Journalism staff. He loves sports and can't stay away from it. In...