Wildcats' comeback bid falls short
Millard West mounts a late run, losing a close one at Bellevue West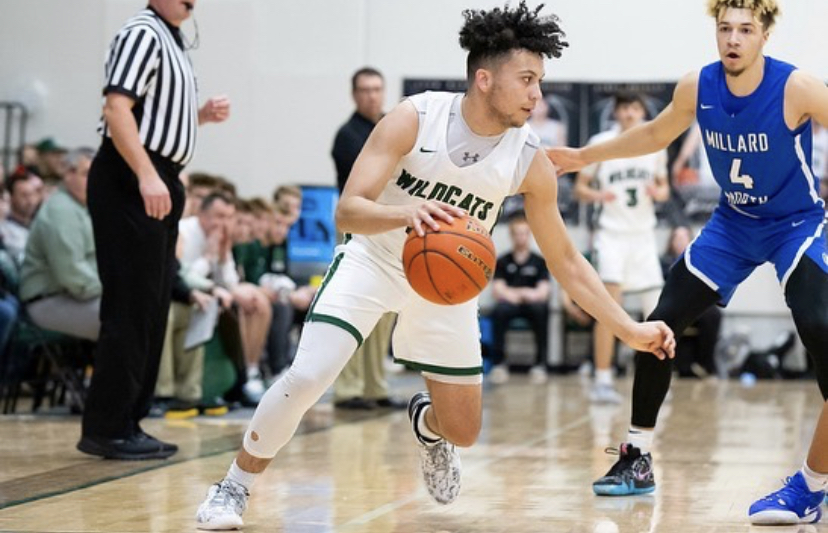 The Wildcats needed a big win when they played Bellevue West on Friday, February 21st. They came into the game 8-12, having lost to all of the top teams in the state by single digits. They lost to Omaha Central by three and Millard North by two. A win for Millard West over one of the best teams in the state on the road would have done wonders for the Wildcats.
Bellevue West came into the game ranked second in the state. They were 18-3 on the season and led by four star junior Chucky Hepburn, who is committed to Wisconsin. Hepburn has been the leader for the Thunderbirds, averaging 17.4 points per game. The leading scorers for the Wildcats are junior Dominic Humm, 10.4 PPG and junior Evan Meyersick, 11.2 PPG. 
The first quarter didn't go as planned for the Wildcats. They found themselves down early, with just nothing going their way. The Thunderbirds were able to get off to a normal start, giving them some early space from the Wildcats. Millard West would have to contain Hepburn to fulfill their shot at a win, and they were able to keep him at 15 points. After one, Bellevue West led 26-16. 
"We just knew there were certain things we'd have to do to win," Humm said. "We just needed to play our game and give 100%, and we could beat those guys."
Things would stay somewhat even in the second quarter. The Wildcats would be able to score, but then the Thunderbirds would march down and get a bucket. Bellevue West junior and UNO commit Frankie Fidler would start to get going. Fidler was the main shot maker of the game for the Thunderbirds, scoring 19 points on 64% from the field. The Wildcats inched a bit closer at the half, still down 42-35. 
The third quarter went the same route, as there were buckets from both ends of the floor. Neither team was able to stop the other. Whichever team would lock down on defense first would be the team to seal a victory. Another big key for Bellevue West was former Wildcat senior Nate Glantz. It was a senior night for Glantz, and he provided 18 points shooting 70% from the floor. On the other end, it was senior Dalys Beanum giving stable shooting to the Cats, finishing with 15 points on 60% shooting. Still, the Wildcats trailed by ten, 52-42.
"We felt right on the doorstep," junior James Conway said, who finished with 13 points. "It didn't matter what happened, we still felt like we were in the game and we were a few buckets away from the win."
They were a few buckets away, so they started a comeback bid. The Wildcats were hitting shot after shot in the fourth. They were finally making stops. They were closer and closer to tying the game, getting within three before their time had ran out. Millard West fell short to Bellevue West, 75-72. 
Close losses had been killer for the Cats this season. It has felt like every big game winds up decided by a single bucket. If they are able to find those extra buckets and figure out a way to pull these games out, they could make a cinderella run at Districts and State.
"We're so close to closing these games out," junior Ryan Larsen said. "It sucks that we've lost these games, but it's good knowing that we can hang with these teams and be a couple shots away from a win."
The Wildcats open up Districts with a road game at Elkhorn. If they can make a run and win the districts, they might be close to a Cinderella opportunity.
About the Contributor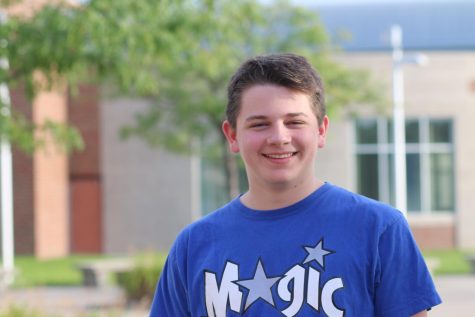 Carson Fox, Staff Reporter
Carson is a junior in his first year of journalism. He is a huge sports fan and loves keeping up with them. In his free time, he likes to hang out with...