NFL season recap
A new wave of young quarterbacks lead the NFL into a new age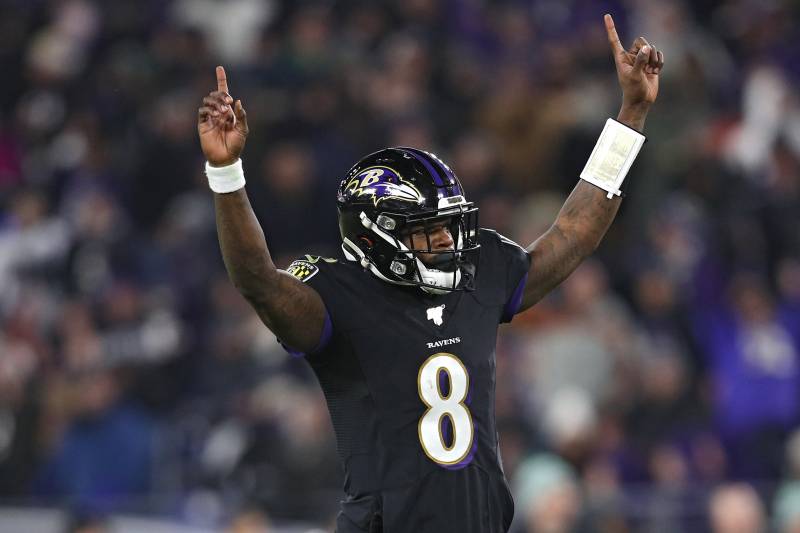 A new era has emerged after this NFL season. As the greats like Tom Brady and Drew Brees get older, a new generation of young quarterbacks are ready for their time. They have absolutely showed out this season. Pro-Style quarterbacks look like a thing of the past after this season, with young dual-threats like Patrick Mahomes, Lamar Jackson, and Deshaun Watson have looked like they want to pass the torch. This NFL Season was a catalyst to a dramatic change in the way NFL football will be played.
Patrick Mahomes was the obvious star this season. The 24-year-old out of Texas Tech had already won an MVP in his second season and this year, he led the Kansas City Chiefs to their first Super Bowl in 50 years. 
The Chiefs were comeback kids in the playoffs. They trailed by at least ten points in every game of their playoff run. Patrick Mahomes and Chiefs head coach Andy Reid were composed under pressure, because of this, no lead was truly safe against the Chiefs. One team they didn't have to play against: the one seed Baltimore Ravens.
Lamar Jackson was the biggest surprise this year. The 23-year-old dual-threat led his Ravens to the one seed in the AFC with a 14-2 record. Their defense let them down when they were upset in their first postseason game by the Tennessee Titans. Jackson was criticized for his style of play, which many people called him a "running back" due to his stellar running ability. He proved them wrong, however, when he took home the NFL MVP award in just his second season. 
"His play style will change the league," said Michael Robinson on NFL Network. "Teams will look for players like him with a wider arsenal than just throwing the football."
Watson had his breakout year for the Houston Texans. He led them to a wild card playoff berth, where they won their first game and then blew a 24 point lead to the Chiefs. Watson is a 24-year-old as well, just showing the tip of the iceberg with the young NFL talent in the league right now. 
There were disappointments in the league. The Cleveland Browns were expected to have a solid year under second-year quarterback Baker Mayfield and newly acquired receiver Odell Beckham Jr. They didn't even sniff the playoffs. Mayfield threw almost as many picks (21) as he did touchdowns (22). Later in the season, they were plagued with rumors that Beckham wanted out of Cleveland, but those reports still haven't been fully confirmed. 
The Minnesota Vikings had a rough start under new quarterback Kirk Cousins, but pulled it together as the season went on and made the playoffs, taking out the NFC South-leading New Orleans Saints in the first round. They got beat in the second game to eventual NFC Champion San Francisco 49ers, but they hope to make changes to their team as the rumors of receiver Stefon Diggs wanting out heat up. 
The biggest offseason story is by far the Tom Brady saga. His contract with the only team he has played for, the New England Patriots, has expired, making him a free agent to sign wherever he wants. Reports through his free agency have been conflicting. Some say he is gone and some say there is no way he leaves. There are a few potential landing spots for Brady, but it all comes down to if he and head coach Bill Belichick want to continue their dynasty.
It was a year for professional football that ushered in a new era of talent. Whether these young QBs will continue to dominate or fizzle out through the years remains to be unseen. It did create one of the most memorable NFL seasons of the 21st century though. 
About the Writer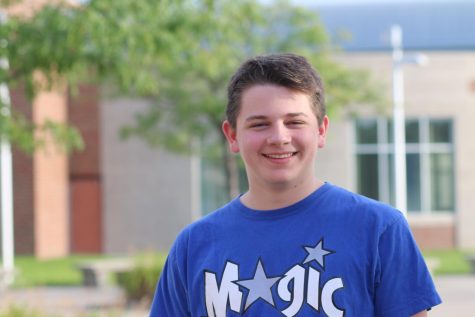 Carson Fox, Staff Reporter
Carson is a junior in his first year of journalism. He is a huge sports fan and loves keeping up with them. In his free time, he likes to hang out with...